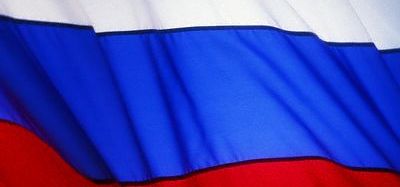 The Russian Bears focus will be on Game 1 against the US Eagles this Thursday as they look to chalk up a possible win in their Rugby World Cup debut.
Let's face it, the Russia v. US 'Cold War' clash is their only realistic opportunity of winning a match at this tournament. They're not going to defeat the Wallabies, Ireland or the Azzurri unless there's a boilover of bolshoi proportions.
The Russian squad contains a core group of professional (and semi-professional) players like winger Vasily Artemiev, who has just signed for Northampton Saints, lock Andrei Ostrikov (Sale Sharks), No 8 Viacheslav Grachev (Bizanos) and fly-half Konstantin Rachkov (Aix-en-Provence/former Bayonne).
Melbourne Rebels lock Adam Byrnes is also included as he qualifies due to his Russian maternal grandparents.
The Russian team Kapitan is hooker Vladislav Korshunov from Russia's top club VVA-Podmoskovye. With 54 caps to his name, he is one of Russia's most experienced players.
In total, VVA have provided 13 of the players in the 30-strong Russian squad. Other clubs represented include Slava Moscow, Yenisey-STM and Krasny Yar (both from Krasnoyarsk, Siberia).
Rugby was established in the former USSR in 1936 with famous club sides like Dynamo Moscow, Spartak Moscow and Lokomotiv Tiblisi (Georgia) to the fore. However, it wasn't until 1974 that they played their first international. Leading into the 1980's they were defeating teams like Italy and Romania.
With the break-up of the Soviet Union the Russian Rugby Union (Soyuz Rugbistov Russkaya) was formed in 1992.
Russia qualified for the 2011 RWC second in Europe behind Georgia. One of the results was a 21-21 draw with Romania, so they're no mugs.
Their involvement in the 2011 Churchill Cup resulted in narrow losses to Canada, USA and Italy A. Warm-up matches against UK based sides Northampton Saints, Newport Gwent Dragons, Ospreys and Gloucester all resulted in heavy defeats.
Former Sale Sharks coach Kingsley Jones and England international Henry Paul are part of current VVA coach Nikolay Nerush's Russian coaching team.
Strengths: The Russian's play a more expansive brand of rugby than their Georgian cousins. They like to play with ball in hand and possess a very strong back three. If the weather is kind they'll look to sling it wide. Danger-men like Artemiev and Rachkov will pose a direct threat to any defensive line.
Weaknesses: There is no depth and semi-professional/amateur players just won't cut it with the big boys. They might stretch the USA but they'll be on the end of significant losses to other teams in their pool. This is their first appearance at a RWC so it'll essentially be a learning experience.
Likely First XV: 1. Sergey Popov 2. Vladislav Korshunov (c)  3. Ivan Prishchepenko 4. Andrei Ostrikov 5. Adam Byrnes 6. Artem Fatakhov 7. Andrey Garbuzov 8. Vyacheslav Grachev 9. Alexander Shakirov 10. Yury Kushnarev 11. Vladimir Ostroushko 12. Alexey Makovetskiy 13. Konstantin Rachkov 14. Vasily Artemiev 15. Igor Klyuchnikov
Russian Squad: Vladislav Korshunov (c), Valeri Tsnobiladze, Alexander Khrokin, Ivan Prishchepenko, Alexei Travkin, Denis Antonov, Adam Byrnes, Andrei Ostrikov, Alexander Voytov, Artem Fatakhov, Andrey Garbuzov, Mikhail Sidorov, Viacheslav Grachev, Victor Gresev, Andrei Bykanov, Alexander Shakirov, Alexander Yanyushkin, Yuri Kushnarev, Konstantin Rachkov, Mikhail Babaev, Igor Galinovskiy, Alexei Makovetski, Vasily Artemiev, Andrei Kuzin, Vladimir Ostroushko, Igor Klyuchnikov, Denis Simplikevich.
Russian rugby is picking up a head of steam as they've been awarded the Rugby World Cup 7s tournament in 2013.
Russia's RWC 2011 opener will be against the USA at New Plymouth's Stadium Taranaki. The Eagles form in their Irish match was a phenom and a repeat performance would leave the Russians out in the cold.