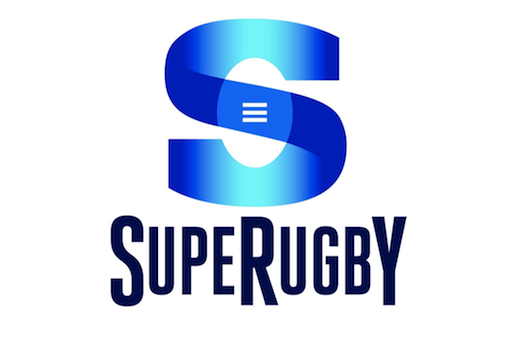 The draw for the 2014 Super Rugby competition has been released, with the tournament kicking off on February 15 in South Africa. The Australian and New Zealand teams won't start until until February 22.
The first games for the Aussie sides see the Brumbies taking on the Reds in Canberra and the Waratahs playing the Force in Sydney on a Sunday afternoon, while the Rebels have the bye meaning their first game is not until February 28.
The 2013 grand final replay between the Brumbies and Chiefs will be played in Canberra on ANZAC Day.
The tournament takes a break after round 16 for the incoming Test series and resumes in late June with the finals series beginning on July 18 and the final due to be played on August 2.
The full list of fixtures can be found here
---
Note: All times shown as local
BRUMBIES
Round 1 – N/A
Round 2 – 22/2 Reds, Canberra – 19:40
Round 3 – 1/3 Force, Perth – 19:00
Round 4 – 7/3 Hurricanes, Away TBC – 19:35
Round 5 – 15/3 Waratahs, Canberra – 19:40
Round 6 – 22/3 Stormers, Canberra – 19:40
Round 7 – 28/3 Rebels, Melbourne – 19:40
Round 8 – 4/4 Blues, Canberra – 19:40
Round 9 – 11/4 Reds, Brisbane – 19:40
Round 10 – Bye
Round 11 – 25/4 Chiefs, Canberra – 17:40
Round 12 – 3/5 Crusaders, Christchurch – 16:35
Round 13 – 10/5 Sharks, Canberra – 19:40
Round 14 – 17/5 Cheetahs, Bloemfontein – 19:10
Round 15 – 24/5 Bulls, Pretoria – 19:10
Round 16 – 31/5 Rebels, Canberra – 19:40
Round 17 – 28/6 Waratahs, ANZ, Sydney – 19:40
Round 18 – Bye
Round 19 – 11/7 Force, Canberra, 19:40

MELBOURNE REBELS
Round 1 – N/A
Round 2 – Bye
Round 3 – 28/2 Cheetahs – Melbourne – 19:40
Round 4 – 8/3 Force, Perth – 16:40
Round 5 – 14/3 Crusaders, Melbourne – 19:40
Round 6 – 21/3 Waratahs, Sydney – 19:40
Round 7 – 28/3 Brumbies, Melbourne – 19:40
Round 8 – 4/4 Highlanders, Dunedin – 19:40
Round 9 – 12/4 Chiefs, Hamilton – 19:35
Round 10 – 18/4 Force, Melbourne – 19:40
Round 11 – Bye
Round 12 – 2/5 Sharks, Melbourne – 19:40
Round 13 – 9/5 Hurricanes, Melbourne – 19:40
Round 14 – 17/5 Reds, Brisbane – 19:40
Round 15 – 23/5 Waratahs, Melbourne – 19:40
Round 16 – 31/5 Brumbies, Canberra – 19:40
Round 17 – 27/6 Reds, Melbourne – 19:40
Round 18 – 4/7 Lions, Johannesburg – 19:10
Round 19 – 11/7 Bulls, Pretoria – 19:10

NSW WARATAHS
Round 1 – N/A
Round 2 – 23/2 Force, Sydney – 16:05
Round 3 – 1/3 Reds, ANZ, Sydney – 19:40
Round 4 – Bye
Round 5 – 15/3 Brumbies, Canberra – 19:40
Round 6 – 21/3 Rebels, Sydney – 19:40
Round 7 – 29/3 Sharks, Durban – 17:05
Round 8 – 5/4 Stormers, Cape Town – 19:10
Round 9 – 12/4 Force, Perth – 17:40
Round 10 – 19/4 Bulls, Sydney – 19:40
Round 11 – 25/4 Blues, Auckland – 17:35
Round 12 – 3/5 Hurricanes, Sydney – 19:40
Round 13 – Bye
Round 14 – 18/5 Lions, Sydney – 16:05
Round 15 – 23/5 Rebels, Melbourne – 19:40
Round 16 – 31/5 Chiefs, Away TBC – 16:35
Round 17 – 28/6 Brumbies, ANZ, Sydney – 19:40
Round 18 – 6/7 Highlanders, Sydney – 16:05
Round 19 – 12/7 Reds, Brisbane – 19:40

QUEENSLAND REDS
Round 1 – N/A
Round 2 – 22/2 Brumbies, Canberra – 19:40
Round 3 – 1/3 Waratahs, ANZ, Sydney – 19:40
Round 4 – 7/3 Cheetahs, Brisbane – 18:40
Round 5 – 15/3 Sharks, Durban – 17:05
Round 6 – 22/3 Lions, Johannesburg – 17:05
Round 7 – 29/3 Stormers, Brisbane – 18:40
Round 8 – 5/4 Force, Brisbane – 18:40
Round 9 – 11/4 Brumbies, Brisbane – 19:40
Round 10 – Bye
Round 11 – 26/4 Hurricanes, Away TBC – 19:35
Round 12 – 2/5 Blues, Auckland – 19:35
Round 13 – 11/5 Crusaders, Brisbane – 16:05
Round 14 – 17/5 Rebels, Brisbane – 19:40
Round 15 – Bye
Round 16 – 30/5 Highlanders, Brisbane – 19:40
Round 17 – 27/6 Rebels, Melbourne – 19:40
Round 18 – 5/7 Force, Perth – 17:40
Round 19 – 12/7 Waratahs, Brisbane – 19:40

WESTERN FORCE
Round 1 – N/A
Round 2 – 23/2 Waratahs, Sydney – 16:05
Round 3 – 1/3 Brumbies, Perth – 19:00
Round 4 – 8/3 Rebels, Perth – 16:40
Round 5 – 15/3 Highlanders, Dunedin – 19:35
Round 6 – 22/3 Chiefs, Perth – 19:00
Round 7 – Bye
Round 8 – 5/4 Reds, Brisbane, 19:40
Round 9 – 12/4 Waratahs, Perth – 17:40
Round 10 – 18/4 Rebels, Melbourne – 19:40
Round 11 – 26/4 Bulls, Perth – 17:40
Round 12 – Bye
Round 13 – 10/5 Cheetahs, Bloemfontein – 17:05
Round 14 – 17/5 Stormers, Cape Town – 17:05
Round 15 – 24/5 Lions, Perth – 17:40
Round 16 – 30/5 Crusaders, Christchurch – 19:35
Round 17 – 28/6 Blues, Perth – 19:45
Round 18 – 5/7 Reds, Perth – 17:40
Round 19 – 11/7 Brumbies, Canberra – 19:40