The 41st Sebel Australian Schools Rugby Union Championships starts on Monday, 29 June 2015 at St Ignatius' College, Riverview, in Sydney.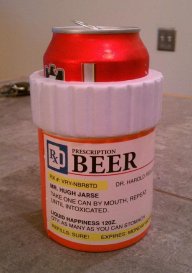 by "Hugh Jarse"
The Australian Schools Rugby Union Championships [the "Nationals"] are the highest level of U18 year old state representation and competition in Australia. The Nationals are administered by the Australian Schools Rugby Union (ASRU). The ARU and ARU High Performance Unit are involved through the program including funding, programs scheduling, refereeing, coaching and selection.
The Divisions
In Division I there are two teams each from Queensland and NSW, and one each from WA, Victoria and the ACT. An eighth side, Combined States, has been selected from players who were not chosen in the other teams. The sides play three matches in two pools, and on Finals Day the 1st, 2nd and 3rd placed teams in one pool play the corresponding sides in the other pool.
Division II comprises teams from SA, the NT, the indigenous Lloyd McDermott Rugby Development Team and sees a welcome return of Tasmania after a years absence. They all play each other and the winner is decided on table points. Usually a President's Merit XV will be selected from the four Div II teams and this team will be announced at the conclusion of the Division II games.
On Finals Day, the selectors will announce the Australian Schoolboys Team and an Australian Schools Barbarians Team (formerly known as Australia Schoolboys A), to play matches in late September and early October against Samoan Schools and NZ Schools in Brisbane.
History
The annual tournament was first run in 1975 with Queensland beating ACT in the first ever final.
Queensland I (or Queensland) have won the tournament 14 times, with the Queensland IIs winning twice, the latest in 2010.
NSW I have the best record with 19 previous victories and 12 silver medals. NSW II have won the tournament twice, 1977 and 1979.
The ACT have taken the Gold Medal three times, mostly in the days when the fathers of the boys playing today were in the Schoolboys, (1978, 1986 and 1988).
Breaking a seven-year run of Queensland victories in 2012, NSW I have won the last three championships, with the last two Grand Finals being all-NSW affairs.
The Teams
NSW I will once again fancy their chances of retaining the BH "Jika" Travers Shield for their fourth consecutive victory. They will have three Australian Schoolboys from last year, Harrison Goddard, Jack McGregor and Sepesa Loga-Tarogi, along with eight other players attending their second championships.
With some monsters in the engine room and lightning fast pests in the loose forward department, they will be looking to unleash their pacy backline with good front-foot ball.
With dead-eye goal kickers like Harrison Goddard and Jack McGregor, they will keep the scoreboard ticking over if any side is foolish enough to commit a penalty offence less than 40 metres out. In addition to the above players, look out for National Schoolboy Seven's speedster, Tom Wright – the Skyscrapers making up the Sydney CBD (Tom Piroddi, Ryan McCauley, Max Girdler and Nathan Gittoes) – Swiss Army knife back Dan England – and Richie McCaw clone, Charlie Smith.  Tip: Champions
NSW II may not have the height of the Sydney CBD in the lineout but they have some turbo-charged bulldozers up front, with a front row that is probably equal to that of the NSW I team. They will not be light on experience with Jack Nettleton, Will McRae, and Jayden Wright back for their second National Championships.
In the backline, they have some fleet-footed steppers who will create scoring opportunities from the tiniest of gaps, as well as the youngster Tyrone Taukamo to finish off any half breaks in a style not dissimilar to that of Julian Savea.
Opponents will need to keep an eye out for Dylan Pietsch, Lachlan Simpson and James Donato. These boys will gobble up any loose ball faster than a Bondi Seagull onto a chip, and they can sniff out a meat pie better than Appalachian Moonshiner, Billy-Bob Walton's old faithful Bloodhound Jeb.
Winning the collision and breakdown contest to create pressure before moving the ball wide for the big lads on the wing will be key to their game plan. These young fellows also had impressive trials: Theo Strang, Patrick Pellegrini, and Jake Prindiville. Tip: Silver medal
Queensland is headlined by two returning Australian Schoolboys in No 8 Reece Hewat and prop Gavin Luka, each on the cusp of a third consecutive First XV season at St.Joseph's Nudgee College.
The 2015 Queensland squads also feature returning reps Darcy Tai'mua-Swain at lock (QLD I), halfback Reuben Wall (QLD II), Townsville product Kailab Coventry (QLD II reserves) and openside Jack Farrell (QLD II).
Queensland has a strong Rugby Sevens' flavour this year following the success of the Youth Boys at the National Championships. Queensland I has selected Angus Allen (7), Reece Hewat (8), Jordan Lenac (9), Dylan Riley (11), Kris Verevis (14) and Jayden Ngamanu (15), while Queensland II has chosen Sam Wallis (8), Reuben Wall (9), Ben Simpson (11), Geoffrey Robertson (15), Tiaontin Raoren (22) and Kailab Coventry (23).
Queensland I - Their selection of Sevens' stars provides insight to coach Michael Crank's game plan for the Nationals: play fast and loose, running other teams off their feet by beating them on the fold.
The decision to reject the services of noted bruisers Emry Pere (TSS) and Ben Gunter (BBC) in favour of agile tackling-machines in the forwards has been criticised by many, as the ability to attack wide will depend upon the ability of prop Harry Hoopert, flanker Kalala Meni and captain Reece Hewat to secure front foot ball.
Crank will no doubt hope the selection of a physical 10/12 combination in Toowoomba Grammar's Hamish Stewart and Nudgee College powerhouse Tony Hunt will draw enough attention on the inside to create space for their dynamic game-breakers out wide. Fullback Jayden Ngamanu has displayed masterful footwork in the past, and will be one to watch in Sydney.
Tip:  Bronze Medal
Queensland II also have a fair share of Sevens' representatives, but at least they have selected a more physical pack. Openside flanker Jack Farrell was a star of 2014's Queensland trials, earning selection to the bench of Queensland I out of nowhere, only to be relegated to II's in 2015 – that snub should provide ample fire for the BBC flanker to prove the selectors wrong.
The II's halves combination of Reuben Wall and Liam Moseley are noted tactical kickers; Moseley has been linked to the Brisbane Lions' AFL Academy.
Michael Wolstenholme, Coventry and Geoffrey Robertson are all effective wide men.  Robertson of Ipswich Grammar has drawn comparisons to last year's twinkle-toed Queensland I fullback Clifton Setu.
Click on Page 2 below for further coverage
Pages: 1 2