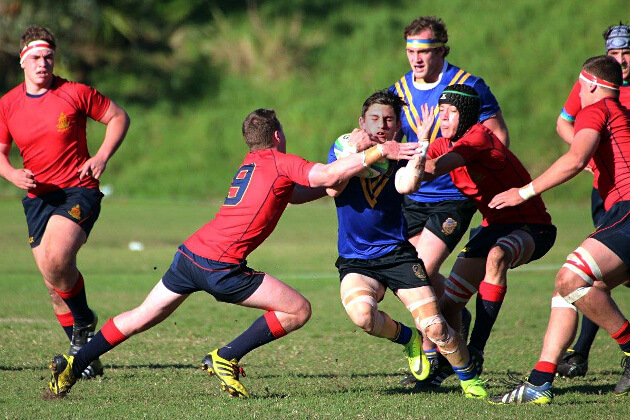 The two leading teams just had to keeping winning today against lower ranked schools to ensure their joint premiership.
It seemed like a CAS fizzer but there was a marvellous game at Cranbrook that kept the pulses going one more time.
But in all of the games most of the boys this were playing together for the last time and they wanted to finish as winners.
.



.
Cranbrook
v Trinity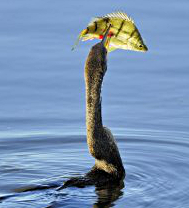 by "oldandslow"
On a gorgeous afternoon in Bellevue Hill the healthy crowd enjoyed one of the most exciting games in the CAS competition this year, and a fine finish for those boys playing their last rugby game in school colours.
First half
From the first kick return of the game, Cranbrook's Darcy Searl (10) broke Trinity's line and set his outside backs loose, with the agile prop Joe Pardey (3) scoring in the corner.
But Trinity's running game began to assert itself and their big runners, James Wayland (1) and Liam Rasch (6) were hard to stop. After solid line defence a Wayland offload set the backs free and Luca Hatton-Ward (14) exploited an overlap for Trinity's first try.
Cranbrook retook the lead with a penalty goal but soon after Wayland ran straight through the Cranbrook pack starting from his own half, and after contact flick-passed the ball to the backs for Lachlan Ilias (15) to run the final 30 meters to score Trinity's second. Jordan Morris (12) converted. Trinity 12-8.
Trinity's running was making metres, and ten minutes later Hatton-Ward showed that, size aside, there is still no substitute for pace in schoolboy rugby. He smoked all of Cranbrook's outside backs to score Trinity's third try after another long range effort. Trinity 17-8.
But Cranbrook regathered and near half-time their pressure was rewarded when Trinity player was yellow-carded for team infringements with Cranbrook hot on attack. This It was ultimately the turning point in the match because they were able to conjure a win from it.
Their star flyhalf Darcy Searle used the space from the depleted defence to dot down.
Half-time score: Trinity 17 – Cranbrook 15
Second half
Still with a man advantage Searle set up a try for Mitch Dickens (13) to give Brook the lead, 22-17.
But when they were 15-aside again, it was a pulsating match. Cranbrook's Ed Renton (15) threatened the line with every run and Searl made the gain line and distributed to his outside backs at will.
For Trinity, Wayland's powerhouse running was complemented by the energy and speed of Matthew Stead (7), who would have had over 200 running meters including a clean break that was only denied a try by brilliant cover defence from Renton.
When Hatton-Ward went over for his hat-trick, the score was locked at 22-all, but the conversion by Morris wide out gave Trinity a two point edge, 24-22.
Cranbrook camped on Trinity's line in the last ten minutes and the defenders repulsed them well, but after Renton was brought down short in the final play, he was able to place the ball on the line to get the win for Cranbrook.
What a game !!
Full-time score: Trinity 17 – Cranbrook 15
The teams
The teams were almost inseparable, but Cranbrook were able too score two of its four tries while a man up. Trinity's forward power through the likes of Wayland, Rasch and Stead was obvious, but Cranbrook's classy backs including Searl, George Gibson (11), Tom Lamens (12) and Renton were more structured in attack.
The players
Cranbrook
3 points – Renton was man-of-the-match with try saving-defence and dangerous attack
2 points – Searle broke the line at will, controlled the game with his kicking, and creating opportunity for those around him.
1 point – Milios (7) and Oliver Burston (4) share a point for brave work in defence.
Trinity
3 points – Wayland beat defenders with every run and his offloads set up two of Trinity's tries.
2 points – Rasch for his set piece, ball running and strong defence.
1 point – Hatton-Ward scored a hat-trick and for the second, a sprinter's turn of speed.
---
Waverley
v Barker
by "Anonymous Al"
A ''back to Queens Park'' day for Waverley Old Boys resulted in a big crowd turning for the last game of the season. The Double V were 70 minutes away from taking home the Henry Plume Shield (jointly with Knox) for the first time in seven years.
First half
Waverley were first to score after only a few minutes when big number 4 Finn Wright barged over. Waves 5-0
The game then turned into an arm wrestle through the determined play of the young Barker team and the butter-fingers of the home side. The penalties were going Barker's way and they were troubling the Double V.
Barker were on the attack; they put together some very good phases of play and threatened to score when 15 Will Lloyd made an incisive run into Waverley's red zone. But Waverley's scrambling defence held strong and gained the ascendency.
After a strong run by 14 Brooklyn Hardaker and pick and drive plays by the Waverley forwards, 3 Liam Smith crashed over the white stripe. Waves 10-0
Waverley were next to attack when 9 Tyzac Jordan stepped through the defence on the half way line and went on a 20 metre run before offloading to James Mood. From the ensuing phases of play 6 Joel Ellis scored. Mood converted.
Half time score: Waverley 17 – Barker 0
Second half
From the kick off, Wright set the crowd alight when he went on a barnstorming 40 metre run down the grandstand side of the field. He proved to be unstoppable and increased Waverley's score to 22-0. All members of the team started to take turns of converting the tries.
The Double V were starting to put on some flamboyant play. After a strong run by Ellis, a fancy flick pass by 8 Luca Moretti and some quick hands, 12 Tom Fuller added another five points. The conversion attempt missed by a mile.
Waverley were starting to wear the valiant Barker team down and Moretti was next to score when he raced 40 metres to outpace the defence.
The Double V kept giving penalties away but when they did maintain possession they made good ground. Fuller went on another strong run before slick passing delivered the ball to 13 Jaya Yoannidis. Still couldn't kick a goal.
The last part of the game was all Waverley. Jordan broke from a 10 metres scrum and threw a long pass for 11 Jackson Mohi to dot down out wide. From another scrum on the half way line replacement player Jack Keady raced 40 metres to score the last try for the Double V. The conversion attempts were shockers.
Full time score: Waverley 47 – Barker 0
The Teams
Waverley were on the wrong end of the penalty count and their attack was a bit disjointed and scrappy at times but they still managed to entertain the home crowd by scoring nine tries. The coaches gave the Year 12 players from the 2nd XV players a run in the second half for their swan song at Queens Park.
From all accounts the Barker team is young, and they're big. They showed courage and determination in competing against a strong team. Their scrums and lineouts were good.
The players
A total of 21 Waverley players got game time and enjoyed being part of the strong teamwork and camaraderie which has delivered them success this season.
Even though Barker were beaten nine tries to none, there's plenty of obvious talent in their team and they showed enough to earmark them as a team for the future. I understand they had several players out as well. It will be interesting to see how they go next year; it looks promising.
Wrap-up
It was the last game of the season and the very last game for Year 12 players so there were mixed emotions on the day. Waverley were jubilant that they ended up joint Premiers and Barker would have been buoyed by promises of things to come.
Scoring
Waverley 47 (Wright 2, Ellis, Smith, Fuller, Mohi, Yoannidis, Moretti and Keady tries. Mood con) def. Barker 0
---
Barker
v Knox
The final game of the season saw Knox hosting St Aloysius. Knox needed to win to ensure a premiership, whilst Aloys were playing for pride after a disappointing season.
In previous seasons Aloys had troubled Knox, playing an open attractive style of Rugby. However the team starting lists showed that both sides had a few notable injuries, but the injury toll for Aloys was quite marked.
First half
In what was a possible portent for the game, the Aloys kick-off barely made a few metres. Knox got the opportunity to get a scrum at halfway and immediately showed their dominance. In fact the Knox scrum superiority was bordering on dangerous. With territory and possession Knox soon set their backs in action and in a fine move Stocks (15) scored in the corner.
From the kick-off Knox marched down the field and scored another try. In the opening minutes Knox had jumped out to a 12 point margin. The game then stabilised and from a mistake by Knox from a kick-off Aloys got a penalty in front of the posts and they went for goal. However luck wasn't with Aloys and they missed. Knox resumed their power game, marched up field and scored again.
It wasn't as if Aloys weren't competing: it was that the physical power of Knox was overwhelming. One bright spot for Aloys was the lineout where some poor throwing by Knox as well as their reluctance to compete on the Aloys' throw gave them some possession. However the tackling by Knox meant that Aloys' attack was thwarted anyway.
Aloys defence was under immense pressure by Knox but to their credit Aloys did stop some tries in the first half through a mixture of good tackling, and Knox over-complicating things in attack.
And the scrums became easier for Aloys – unfortunately because their injury toll meant they became uncontested.
Half-time score: Knox 34 – Aloys 0.
Second half
Aloys come out with some passion after the break and were more focussed than Knox. Aloys were deep in Knox territory at the beginning and with most of the possession. At one stage they got a penalty and went for a scrum rather than a shot for goal or a lineout.
They were 15 metres out and in good attacking position, but the Knox defence was resolute. Not only were Knox keeping their line intact, but they were making territory in defence by tackling the Aloys players behind the advantage line.
But ten to 15 minutes into the half Knox started getting the ball. Their defence had weathered the Aloys attack and had beaten them into submission. The floodgates opened and Knox started scoring. It is difficult to describe all the tries, but most were long range affairs though some were from kick-offs—and they even missed a few opportunities.
Aloys kept trying, but were overwhelmed. By the end of the game their structure had fallen away and they looked shell-shocked after Knox had scored 14 tries.
Final score: Knox 86 – Aloys 0.
The teams
Knox
It was as if Knox had saved their best game for the last and met an Aloys' side hit hard by injury. Even at half time, though Knox had won the game by then, the final score was not anticipated. However Knox did play well and with confidence. Some of the tries scored were spectacular and their supporters would have pleased with the display.
The best for Knox were Armstrong, Basson, Stocks, Ireland and Margin. The side finished their season with a well-deserved joint premiership and in an impressive and emphatic manner. Congratulations to the players. They played the game in good spirit and style throughout the year.
Aloys
It was a hard day for Aloys and one must feel for them. They were outclassed and their issues with depth showed. Hopefully the result on the day was a 'one off' and not symptomatic of greater issues with various schools' rugby programs
Scoring
Knox 86 ( H Stocks 2, J Kane 2, J Armstrong 2, M Horsley, Z Tilley, M Basson, T Gee, J Stenning, H Margin, J Upton, C Grindal tries; L Bosch 8 ocns.) def. St Aloysius 0
.