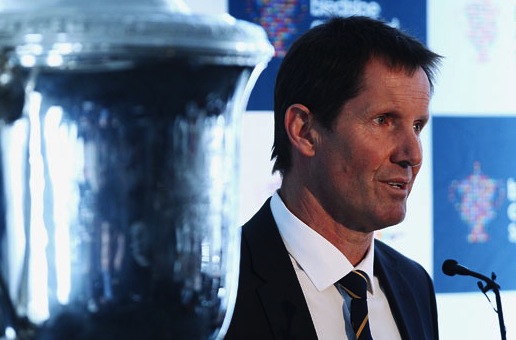 It has been a while since Part I and there have been some interesting developments in the meantime. Now, in a revised edition of 'A Dingo stole my baby – Part 2', our favourite kiwi Mick gives us the final in-depth examination of Robbie Deans's coaching on what could well be his last Wallabies tour.
In hindsight, Matt Giteau's criticisms of Robbie Deans's man management prior to and after the 2011 RWC seem eerily similar to Quade Cooper's complaints of confusion and a lack of communication. These grievances, plus the musings of a mystery Wallaby, match up with those of kiwis Christian Cullen, Tana Umaga, Taine Randell and now Richie McCaw.
The Gospel According to Ruchie
The NZRFU (unlike the ARU) took heed of history when Deans applied for the All Blacks management position in 2007. Spiro Zavos, a Dingo supporter, has confirmed that NZRFU head honcho Steve Tew never liked Deans. McCaw has confirmed that…
Deans came to the interview expecting he had the appointment locked in.
Questioned about his proposed strategies for the ABs, he couldn't answer. (Graham Henry brought detailed reports on what had been going wrong and the new direction he wanted to take.)
Senior players from 2003 were contacted by Tew — McCaw definitely and Umaga probably. Clearly, the squad unrest from 2003 was in their minds.
McCaw, who had years of experience playing under Deans, preferred the incumbent ABs coaches. Like others, he pointed at Deans's lack of communication skills.
Deans prefers 'yes men' in his squads, and is an autocrat in coaching style. This was another factor that spoilt his application. McCaw recalled that Deans was asked about whom he had in mind for his coaching staff; Deans had no names to offer, then came up with Pat Lam, then an untested NPC coach, as an afterthought.
That all went down in 2007, remember. Dingo has actually had since 2003 to think about his weaknesses, and the NZRFU's subsequent rejection should have been his wake-up call.
McCaw's last point concerning assistant coaches is an important one for Wallabies fans and the gap goes a long way to explaining Deans's painfully unimaginative attacking channels (remember that Deans had the gall to call Giteau 'predictable'). It also goes some way in explaining why, in all this time, he has not developed a competitive or at least stable front row. He has had five years to build a serviceable gold scrum but it still looks like a work in progress.
Mixing Youth and Experience
Upon his appointment to the All Blacks job in 2004, Graham Henry often indirectly mocked Deans and Mitchell in the press. When asked about his inspiration for his coming reign, he commented on the New Zealand women's netball team and their world cup success — key feature of which, he pointed out, was their 'mixture of youth and experience'.
Robbie Deans has a mixture of youth and experience in his Wallabies squad, but it didn't come from nurturing players through the ranks. It came about as the result of years spent randomly tinkering with his squad, upsetting and diluting combinations, with more promotions demanded by the recent plague of injuries.
Euro 2012
Everyone must agree that against all comers, the Wallabies need to show the inspiration and intensity of purpose they displayed in their last encounter with New Zealand. Unfortunately, under Deans the Wallabies have become a conservative defence-oriented unit (the coach's excuse being they lack players of penetration on attack).
Bob Dwyer's latest article described the French play as being built on clever set phases and support. It's the sort of play with which any team can turn average players into more lethal attackers — indeed, the Scottish tries scored against the All Blacks last night exemplified this. Why Deans's Wallabies (a far better team on paper than Scotland) doesn't look close to accomplishing this is inexplicable.
Win or lose against England, the writing should be on the wall for Deans. I feel that even given a full-strength squad to face the Lions next year, he won't change tactically. He is still playing the same limited style he utilised against Wales earlier in 2012  — before the injury horror run really began. What could make anyone think he would change his game plans next year?
In the first article, I mentioned that Deans had at least brought Australia up from fifth ranking to second in the world. Ponder this: if Matt Rowley's calculations are correct, Australia is about to return to fifth place. That stat alone should be the last line written on the coaching career of Robert Maxwell Deans.