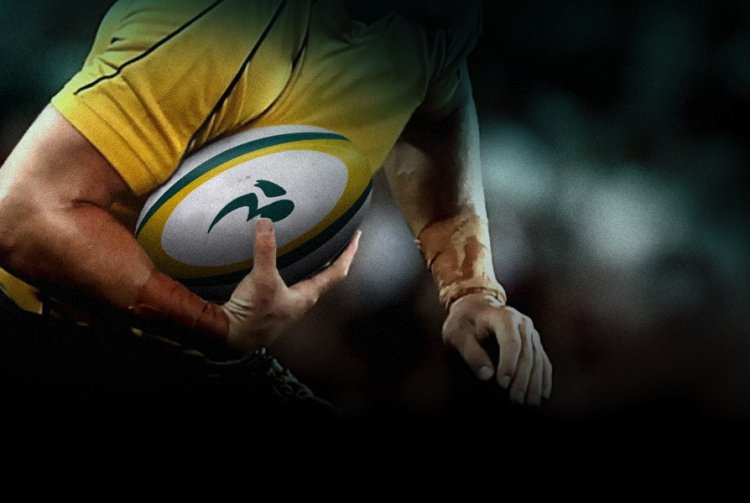 For everybody else who couldn't be arsed to figure out who the Wallabies could end up playing after the pool stages, here's a few ideas and permutations on who we're likely to come up against, as well as the boring pool fixture list (at the end).
Most likely scenario – draw of pain
Wallabies top group B by beating the Welsh, setting up a clash with England who come runners in group A by losing to South Africa. This will be the first big test of the scrum and the wrong weather, ref or spine in Al Baxter could spell a humiliating end of tournament via Wilkinson's boot. Needless to say, should the Poms magic a win versus the Boks in their pool, then we play the Boks in the Quarters. Great.
In the meantime, New Zealand, having topped group C, get a powder puff quarter final against either Argentina or Ireland, who have lost to France in group D. France also therefore have an easy quarter against Scotland or Italy.
This means that following a slug-out with the monster pommy pack (or Boks), we then front the ABs. No sweat
In the other semi, France play the Boks who have beaten Wales in the quarters. It'll be a frantic hit out in Saint-Denis but the balance has to be with the home side who will be put to the test for the first time.
Which makes an Australia vs France final. A re-run of '99?
Out-there, but possible scenario – a shocker, but easier
The written off Welsh pull one out of the bag in front of a beserker crowd in Cardiff against a stunned Wallaby team, who have only had one game against Japan since the tri-nations. The first upset of the '07 world cup.
The second upset happens when either Argentina or Ireland trip up the unpredictable French. The rest of the pool games go to expectations.
In this case the Wallabies then play the Saffas in the quarters – no sweat – but the beauty is that the Kiwis, Frogs and Poms are now all in the other side of the draw. Australia plays one of Argentina, Ireland, Scotland or Italy in the Semi and then probably the Kiwis or France in the Final.
Crazy but just could happen – the Aussie Dream
Same as above in the Out There scenario, but the third pool upset is that England beats the Boks. This means that Australia doesn't face another Tri-Nation or France until the Final. It's the poms in the quarters, Argentina, Ireland, Scotland or Italy in the Semi and none of the top 3 favourites until in the Final.
SUMMARY: the draw only realistically becomes easier if we lose to Wales, and/or France lose a pool match. Crazier things have happened.
So that's that head scratching stuff over with – here's the Australia pool fixture list:
8 Sept 15:45 Japan in Lyon
15 Sept 15:00 Wales in Cardiff
23 Sept 14:30 Fiji in Montpellier
29 Sept 15:00 Canada in Bordeaux