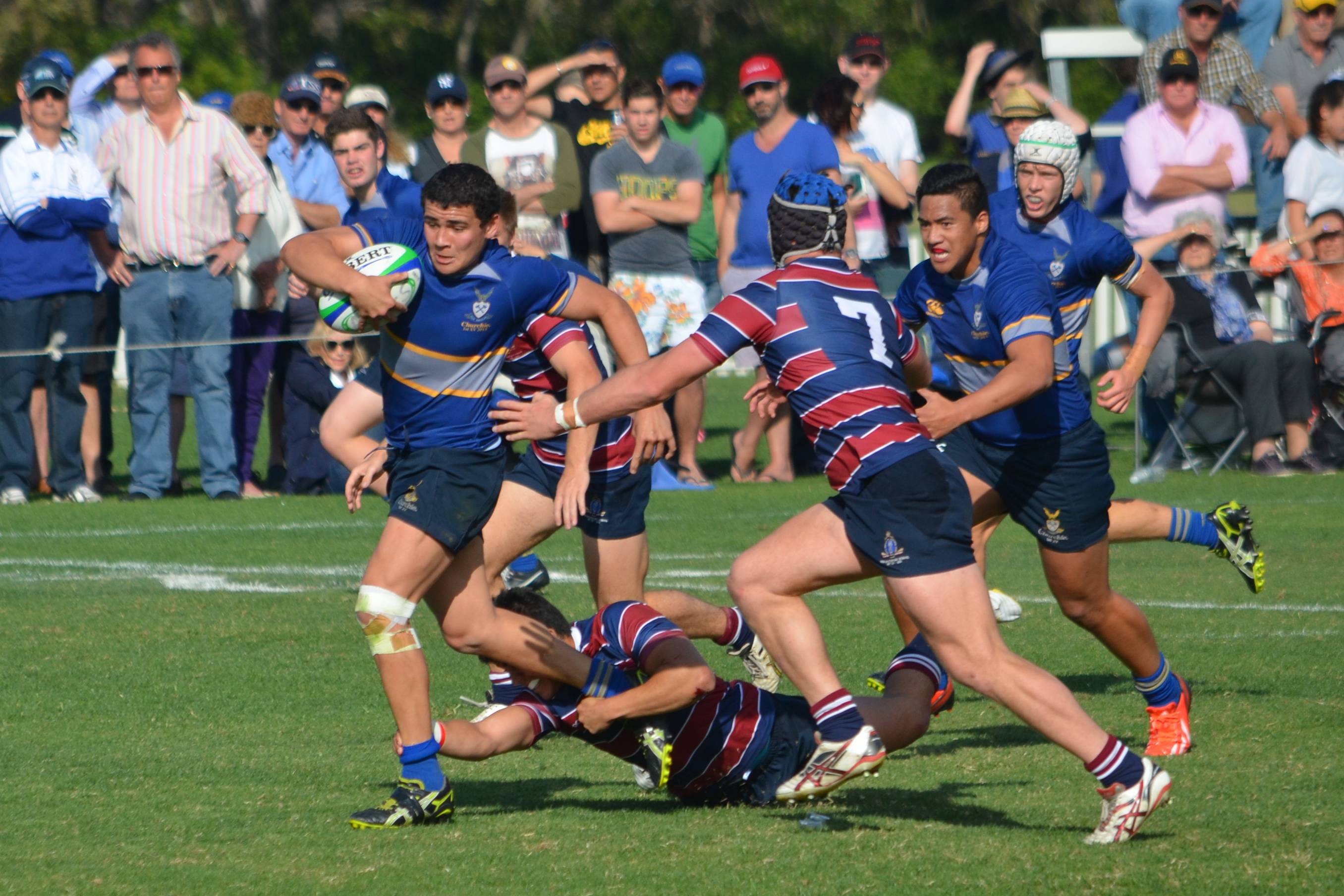 In a previous article I described how in the professional era, Australian rugby let short-term success blind it to the long-term structural changes that needed to be made. This issue extends beyond playstyle and skillset, and also includes the identification and selection of talent.
Super Rugby is a fully professional competition where there are 4 Australian teams (5 previously) competing for players from only 2 quality domestic competitions in the country, these being Queensland Premier Rugby and the Shute Shield in New South Wales. Super Rugby teams are also limited by a $5.5 million salary cap which incentivises the identification of undervalued talent.
A certain number of foreign players were previously allowed to fill any gaps in team composition, but this policy went out the window with the Force. Nowadays Rugby Australia usually only allows foreign signings if they can potentially become eligible for the Wallabies through residency (i.e., if they haven't already played for another international team). Notable examples of this include Isi Naisarani and Taniela Tupou.
In the early days of professionalism when Super Rugby was the Super 12, the Reds and the Blues were the dominant teams from Australia and New Zealand. The Blues won the competition in 1996, 1997, and 2003, while the Reds topped the table in 1996 and 1999 (though sadly were unable to survive the knock-out rounds) after winning the shamateur Super 10 in 1994 and 1995 and the Super 6 in 1992. This is hardly surprising considering that these two teams had the greatest rugby heartlands in their respective countries that they could immediately draw upon.
In recent years, results for these once-great teams have dwindled. The Blues' best result since 2004 was 4th (on two occasions), and they have been averaging double digit placements since 2012. The Reds managed a brief resurgence under former Wallabies coach Ewen McKenzie in 2010-13, but that period aside have not placed better than 10th since 2004 and not better than 13th since 2014.
Regarding the situation in NZ and with the Blues, I found this article by Jared Walton on stuff.co.nz very interesting. Though published in November 2017, Mr Walton ran the numbers and found that 50% of the Crusaders squad went to school in their region, 40% of the Chiefs went to school in their region, and only 13% of the Highlanders went to school in their region. Only the Hurricanes (61%) and the Blues (69%) had more than half of their players come from their own region, with 6% of NZ Super Rugby players being schooled overseas.
The Blues have consistently been the worst NZ team over the past 7 years while the Highlanders, Hurricanes, Chiefs, and Crusaders have monopolised the trophy for 6 of those years. The Otago/Southland region represents less than 330,000 people yet has managed to win Super Rugby. This has only been possible due to their talent for identifying young talent from other regions, while the Auckland/Northland region with almost 2 million people has consistently received the wooden spoon despite having more Super Rugby players attend school there (28%) than any other NZ region.
A similar thing has occurred in Australia. The Brumbies (who represent approximately 500,000 people) have consistently been the best Australian team of the past 15 years while the Reds (who represent almost 5 million people) have consistently been among the worst. I checked where current Australian Super Rugby players spent their last year of high school and put together some similar stats to Mr Walton's:
76% of the Reds squad finished school in Queensland
74% of the Waratahs squad finished school in NSW
21% of the Brumbies squad finished school in the ACT
14% of the Rebels squad finished school in Victoria
Unlike in NZ where rugby is the dominant sport nearly everywhere, Australia has two Super Rugby teams placed outside of its main rugby regions.  The Brumbies source 29% of their players from Queensland and 26% from NSW, while the Rebels source 27% of their players from each state equally. This means that no Australian Super Rugby team has less than 54% of their players come from these two states.
The Waratahs have only 2 foreign-schooled players in their roster (6%). Meanwhile the Brumbies have 5 (13%) while the Rebels and Reds each have 6 (16%). There is 1 Western Australian player in each squad except for the Rebels who had 3 (8%) as a legacy of the Force's closure. The Waratahs have 1 ACT-schooled player while the Rebels have 2 (6%). The Brumbies also have 3 Victorian players (8%). Adam Coleman is the only Tasmanian player in Super Rugby and he comprises 3% of the Rebels squad. As for the major provinces poaching each other's players, the Reds have two NSW-schooled players in their ranks (5%) while the Waratahs have 5 Queensland-schooled players (14%).
In total, there are 54 Queenslanders, 45 New South Welshmen, 11 Territorians, 8 Victorians, 6 Western Australians, 1 Tasmanian, and 19 foreigners playing for Australian Super Rugby franchises.
In a truly professional free market, you would expect only a slight preference for players to play for their home franchise due to fringe benefits such as proximity to family, geographic familiarity, club loyalty, moving costs, etc. The rest would be split more or less evenly.
In reality we see almost the opposite. More than 50% of all Queenslanders, New South Welshmen, Territorians, and Victorians in Australian Super Rugby play for their home franchise. Approximately 75% of the squads of the 2 home provinces are made up of players from that province.
What this indicates to me is that Australian Super Rugby franchises are not very good at identifying talent and convincing them to relocate. 6/8 of the most recent Super Rugby titles have gone to teams with at least 50% of players from regions other than their own. I wouldn't say that there is a clear correlation but the obvious fact is that, all else being equal, a team with the best players from the country is going to beat a team with the best players from their state 9 times out of 10.
Franchises like the Highlanders and the Brumbies have no choice but to poach talent from other states in order to stay competitive due to the small region that they represent, but this shouldn't preclude other franchises from doing the same. The Reds in particular have not only the highest number of players from their own region in their squad, but their ranks are rounded out with twice as many foreign players as non-QLDer Australians. I am not sure if anyone at the Reds is observing Shute Shield games and trying to sign the top talent there, but they certainly should be.
There is an urgency to this need. Top European clubs have eyes for Australian talent, and it is well-documented that many Australians are now playing in the top British and French tournaments. Even closer to home, talent has been let slip to the Kiwis who have been sending them back our way with Super Rugby trophies in hand. Players like Pete Samu and Michael Alaalatoa featured prominently in the Shute Shield and were recognised for their ability by the Crusaders, and for as long as this continues to happen we can continue to say that Australian rugby is doing a poor job at recognising the talent within its own borders.
Perhaps an even more worrying observation to be made is that much of the young talent that is signed is then hoarded and underutilised. Queensland flyhalf Mack Mason was signed by the Waratahs despite having Bernard Foley and Kurtley Beale on their roster. He has received only 2 caps from the bench in over 2 years. His Churchie teammate Kalyn Ponga and switched to NRL and plays 80 minutes every week, albeit in a different code. And who can blame him? If Ponga had stuck with Union he'd probably be running water out to Bernard Foley every week.
Similarly in Queensland, Sam Greene's Premier Rugby form forced his signing by the Reds. He was the competition's leading point-scorer in 2013 with 212 points and broke Elton Flatley's single-game point-scoring record in 2015 with 33 points. Just like Mason, Greene was repeatedly relegated to the bench or the wider squad in favour of Jake McIntyre, who struggled with the Super Rugby standard of play before eventually departing for France. Greene never got his chance and also left Australia, this time for Japan.
The Reds have since tried forcing Hamish Stewart into the playmaker role where he has never looked comfortable. Coach Brad Thorn seems to recognise this and continually has him share duties with Bryce Hegarty and previously Jono Lance, but a simpler solution is to simply identify, select, and play the best talent in the first place. Interestingly, both McIntyre and Stewart were rushed to Super Rugby straight from schoolboy/u20's rugby with very little club rugby under their belts. Age-grouped rugby is a different beast from the adult game, and not everyone makes the transition successfully. It's likely that a few more seasons in club rugby would have done McIntyre and Stewart some good, and in the meantime any of the current top flyhalves from Premier Rugby or the Shute Shield could probably have done a better job.
In short, the Australian Super Rugby franchises are doing a poor job of identifying talent from only two genuine feeder pools in the country. More than 20 years after the advent of professionalism, teams still prefer players from their own neck of the woods. Franchises will still sign and play untested schoolboys while hoarding and underusing skilled club players. Though this also signals the death knell of player tribalism, the professional era requires clubs to take advantage of the free market of players by competing to properly identify and sign adult talent. If Australian clubs don't start doing this soon, they will struggle to compete with the New Zealand free market despite being able to draw from a much larger pool of adult players.