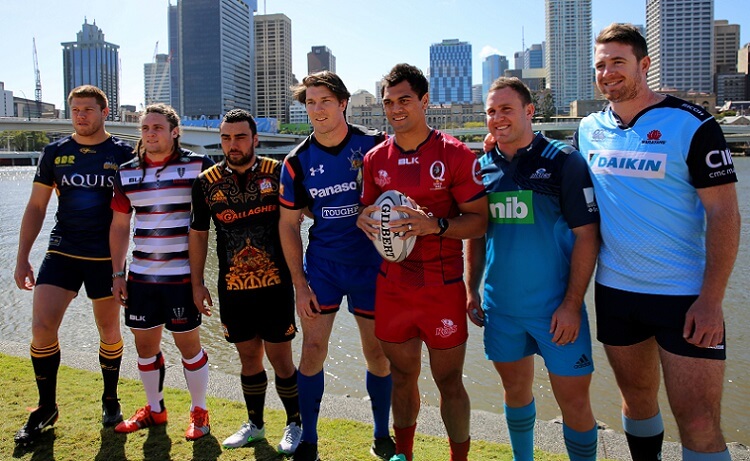 It has been rumoured for a while now, but the Brisbane Global Tens tournament, set for Suncorp Stadium next February, was officially launched today.
The event is the brainchild of the same crew behind the NRL Auckland Nines tournament and has been confirmed to run for the next four years.
Held the week after the Sydney leg of the World Sevens Series, the Global Tens tournament will feature the ten professional franchises of Australia and New Zealand, plus Toulon from France, the Panasonic Wild Knights from Japan, the Blue Bulls of South Africa and the Samoan international team.
The tournament will live and die by the quality of players it attracts with previous suggestions indicating that each team was contractually obliged to at least bring their top five players. If they can achieve this and we can enjoy a weekend of the likes of Israel Folau, Quade Cooper, Sean McMahon, Michael Hooper, Ben Smith, Julian Savea, David Pocock, Berrick Barnes, Matt Giteau, Drew Mitchell and Liam Gill running around, then bring it on I say. But if ends up being a glorified NRC v ITM Cup 10s tournament, then the numbers just won't stack up.
It is expected that a lot of focus will go to activating the precinct around Suncorp Stadium to take in Caxton Street, to enhance the spectator experience. This can only add to the desired carnival atmosphere of the event, although I can't imagine the venue wanting too many people leaving the stadium to buy their food and drink.
Tickets go on sale to the General Public at 9:00am on Thursday 11 August and a 2 day pass ranges from $60 all the way up to something called "Elite" for more than $500. With 28 games to take place over two days the value of the cheaper ticket seems to be there however, again, much depends on the quality of the stars playing the game. You could also question whether rugby needs to spend its time promoting yet another version of the game, but the usual response will be (after the money counting stops) that if it introduces any new fans to the traditional game, then it's worth it. 
BRISBANE GLOBAL TENS – AT A GLANCE
Ten Australian and New Zealand professional clubs and four elite invitational teams will compete (in 2017 the event will feature Toulon, the Bulls, Samoa and the Panasonic Wild Knights)
Ten-players-per-side, ten-minutes-per-half, knockout tournament
Culmination of a week-long festival of rugby
16 hours of compelling live rugby, featuring 28 matches played over two days
Broadcast live across Australia, New Zealand, UK, Japan, Africa, France and other major international markets
Held annually on the second weekend of February, two weeks prior to the start of the Super Rugby season, at Suncorp Stadium, Brisbane
Launches the rugby season in Australia and New Zealand
Sanctioned by the Australian Rugby Union and New Zealand Rugby
BRISBANE GLOBAL TENS RULES
The rules of the Brisbane Global Tens are based on World Rugby's official rugby tens rules
Essentially a hybrid of the traditional 15-a-side game and rugby sevens, the objective is to promote free-flowing and fast paced rugby, while still retaining the physical intensity and enthralling forward and backline play that rugby fans love
Ten players per team on field, with unlimited interchanges
Ten minute halves, five minute half-time
Knockout matches drawn after regulation are continued into extra time, in multiple five-minute periods
All conversion attempts must be drop-kicked
Conversions must be taken within 40 seconds of scoring a try
Five player scrums
Scoring team kicks off
Yellow cards net a three-minute suspension
Referees rule on advantage quickly (where one play usually ends advantage)
KEY DATES
Monday 8 August, 2016

– Ticket pre-sale opens for Super Club members at

9:00am (AEST)

Thursday 11 August 2016

– General Public tickets on sale

9:00am (AEST)

Monday 6 February, 2017

– Tournament week in Brisbane kicks off

Saturday 11 February, 2017

– Day One – Brisbane Global Tens

Sunday 12 February, 2017

– Day Two – Brisbane Global Tens