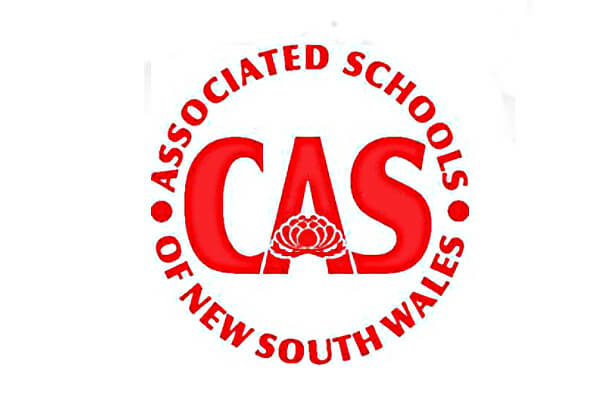 Going into the final day of the CAS competition, there were three possible results – a win to Waverley, a win to Knox, or a shared title.
In the event, the title was shared, and that seemed like the right outcome. Twice, Knox conceded big leads to Waverley and once, they hauled the game back. In truth, they were evenly matched teams, although with very different strengths.
Knox was a powerful combination, forged from a big, fit and tough forward pack of which second-rower Nick Frost was a critical component, while back-rowers Milan Basson and Hugh Margin were consistently excellent. There were complaints that Knox overdid the forward play, but it's an entirely legitimate approach when you have a dominant pack.
The backs were handy, too: James Armstrong, excellent in the centres, was the only CAS player this year to ascend to Australian Schools, and there was plenty of attacking flair from the likes of Harry Stocks and Leo Bosch. Waverley played the game differently, only partly from choice: they simply didn't have enough big men to base their game on forward strength.
But if Waverley's more expansive game was born of necessity, it was terrific to watch, and they consistently shredded less able opponents. Tyzac Jordan sparked a backline in which Zac Carr and Jordan Mohi were outstanding, and young back-rower Luca Moretti emerged as an exciting prospect.
It's been seven years since Waverley got its hands on the Plume Shield (when, as it happened, they were joint premiers with Knox), and they won't care at all that the premiership was shared in 2016.
The less-good news was that, when I say it was a close competition, it was actually three close competitions: Knox and Waverley for the title, Trinity and Cranbrook for third (which they shared); and Barker and St Aloysius to avoid the wooden spoon.
Only twice in the season did a team defeat a school placed above it on the table – when Waverley knocked off Knox to claim a share of the lead, and when Cranbrook beat Trinity in the last round. That makes thirty games in the competition with barely an upset – it was all fairly predictable (unlike the GPS competition, in which it seemed that any school might beat any other on a given day).
St Aloysius always has small player numbers and is always vulnerable to injuries, but to lose all ten games was an acute disappointment. But perhaps Barker's predicament was more of a concern. Barker has been a CAS powerhouse over the past decade, winning three titles in four years between 2010 and 2013. For the sake of CAS Rugby, it's to be hoped that its slump (two wins from ten games) is temporary.
Nor were the representative results all that could be desired. Although the CAS Twos squeaked home against GPS, the Ones had a ripping first half but leaked 30 points in the second. It would be wrong to read too much in to a 38-39 loss to ISA.
CAS needs three or four strong teams to assemble strong representative sides. This year it had two strong teams, two patchy teams and two weak teams. The ongoing health of the competition requires the sides in the lower half of the table to become more consistently competitive.
---
The schools


Waverley  –  Equal  1st
by ''Anonymous Al''
Waverley were waiting for this season to arrive; they had experience, talent and depth.
The rugby staff made sure the players were well-prepared and the two coaches, Paul Cornish and Scott Coleman focussed on the getting the basics right, as well as encouraging a culture of playing confident running rugby.
In their Round 3 clash against Knox, they lead 20-5 at half time but lost 38-23. Injuries and being without their captain hurt them; but they learnt from that game and proceeded to improve their forward play and composure.
It was the razzle-dazzle Waverley backs who were getting top billing at the start of the season, but as the season progressed their resurgent forward pack proved to be just as dominant and skilful.
Waverley's teamwork and defence became their strength and their ability to score tries from anywhere on the field became their trademark. Their free-flowing entertaining style of play was like a breath of fresh air.
They put it all together to defeat Knox at Death Valley in Round 8 to claim Joint Premiership honours for the first time in seven years.
Besides those mentioned below, special mention to Year 12 players: Liam Smith, Adam Hassan, Ben O'Sullivan, Zac Carr, Jaya Yoannidis, James Mood, Pat Clifton and inspirational leader Lachlan Drew-Morris.
Best Players: 1. Tyzac Jordan, 2. Jackson Mohi, 3. Tom Fuller.
---
Knox  –  Equal  1st
by "Elfster"
Although 2016 saw Knox with another premiership, they may have felt disappointed with their season. Undoubtedly a good side, it could be argued they never reached their full potential, as they occasionally lost focus. They were effective rather than consistently brilliant, with the defence and discipline from the previous year not quite as apparent.
However the side was a well-coached, fit and strong side. They could play attractive rugby showing considerable flair. They were also capable of powerful tight forward play: notably the rolling maul. They knew their strengths and played to them, but could also do the fancy stuff.
The side was well balanced and sees the last of a cohort of players that have served their school well. They had two memorable clashes against co-champions Waverley, with their comeback in game one a highlight. The side was a pleasure to watch with some scintillating attractive rugby and always played in great spirit.
Best Players: 1. J Armstrong. 2. M Basson, 3. N Frost.
---
Trinity  –  3rd
by "oldandslow"
The 2016 season was promising for Trinity, with four of its stars in Liam Rasch (6), James Wayland (1), Jordan Morris (12) and Ryan Longville (15) entering year 12 and their third season in the 1st XV.
CAS powerhouses Waverley and Knox proved too strong, but Trinity can be well-pleased with third position on the ladder and that, looking forward, they may have some of the fastest outside backs in the CAS for the next couple of years.
The 22-32 Round 9 loss to Knox, summed up Trinity's 2016 season nicely. They had the forward power and a sharp enough attack to trouble every side in the CAS, but ultimately lacked the depth, composure across the park, and talent in the halves, of either of the joint 2016 winners.
With key players like Stead (7) and Hollingworth-Dessent (11) returning in 2017, Trinity will be enthusiastic about its prospects, but the key question will remain whether a new generation of quality halves can come through.
Trinity's champion 14As will give hopes of emerging talent eventually, but as usual the school will be looking to under-age players to play up in 2017. This has been a symptom of Trinity's lack of depth for several years now, and it recurred in 2016.
There are no surprises in the choices of Trinity's best this year:
Best players: 1. Liam Rasch, 2. James Wayland, 3. Ryan Longville.
---
Cranbrook  –  4th
by "Snort"
Cranbrook had good reason to be satisfied with its 2016 season, in which a battling win over Trinity on the last Saturday earned it a share of third place. This seems a fair reflection of the team's talent and effort.
Early in the season, Cranbrook was heavily reliant on its captain, Josh Kemeny, but after he was injured on duty for NSW Schools, the team rallied to win three of its last five matches. The team's great strengths were its commitment to the breakdown and excellent line-speed in defence, which ensured that it was capable of maintaining possession through several phases and bustling its opponents into error.
Cranbrook lacked the power up front and the class across the field to challenge Knox or Waverley, but Darcy Searl led a backline full of attacking intent, in which Finnbar Stenmark, Ed Renton and (before his injury) Harrison Stewart were dangerous with the ball in hand.
Cranbrook's depth was tested during the season, and by the final round there were at least seven first-choice players out of action, but the replacements stepped up commendably and it's unlikely that a full-strength side would have obtained any markedly superior results. Several young players gained valuable experience, including Year 10 flanker Oscar May, who performed soundly in the win over Trinity.
Best players: 1. J Kemeny, 2 D. Searl, 3 M Matters.
---
Barker  –  5th
by Rod Skellet
2016 will go down as a rebuilding year for Barker rugby. With only two wins the results were not there but the foundation has been laid for 2017 and 2018.
To win at the 1st XV level a team needs a balance of size, speed and skill and Barker just did not have the players to match its traditional rivals Knox and Waverley. That said the positives were evident in a team that never gave up.
The front row of Anstey, Coghill and Buffa, was the best in the competition. This trio dominated all season, with even the most ardent Knox or Waverley supporter tipping their hats to the lads in red. Anstey and Coghill were instrumental in the CAS 2nd XV win over the GPS this year.
Both were rewarded with NSW shadow squad selection with Barker's inspirational Captain Anstey promoted to play in the NSW 2nd XV who won the national schools title.
Unfortunately, the dominant scrum was not rewarded with points. Silly errors in most games leaked easy points to the stronger sides, along with a lack of a genuine ball carrying speedster in the backs, to convert opportunities.
Many Year 10 and Year 11 players blooded, and the likes Reimer, Flaherty, Kitchener, Van Woerkom, Lloyd, Williams, Buffa and Coghill will all return in 2017, making Barker 1st XV the team to watch.
Best players: 1. Tim Anstey, 2. Matt Coghill, 3. Daniel Buffa.
---
Aloys – 6th
by "Rugby Addict"
It would be an understatement to say Aloys would be disappointed with no wins from ten games but in many ways it was a predictable outcome when they were hit by severe injuries to their best players. Pete Slaven will undergo a second ACL operation, Matt Dainton will have at least one shoulder reconstruction and Jack Mazaraki has had his nose operated on.
The positives for the year were the performances of some of the individuals.
Todd Gillman at hooker gave his all in every game and never stopped trying.
Nick Hrdina started in the back row as was the pick of the forwards in most games before being moved out to the centres out of necessity and making a good fist of that position as well.
Will Denny led the lineout well and never stopped trying in any game.
Pete Slaven was good in every game in both attack and defence and for mine was Aloys best player for the year.
Partington, Rahme and Flaherty played well as Year 11's and will be very important players next year.
Depth was shown to be their Achilles heel as it is every year and a bad run with injuries will always see the school suffer results wise.
Best players: 1. Peter Slaven, 2. Nick Hrdina, 3.Will Denny.
CAS Special Awards article coming up soon.