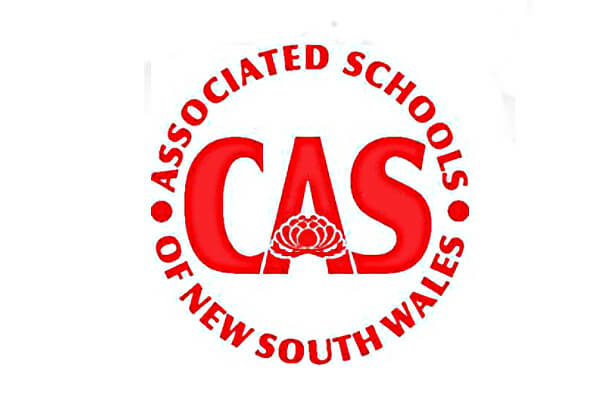 The 2016 season was a tussle between the might of Knox and the flair of Waverley, but 2017 promises to provide an opportunity for more teams to take home the Henry Plume Shield.
The pre-season programme changed this season with CAS teams moving away from a home-and-away system that had been in place for over ten years. These trials involved matches against a variety of ISA and GPS heavyweights, as well as some games against each other.
Whilst there were some mixed results the CAS teams showed the skill and capability to compete against the powerhouse GPS sides and sometimes they whipped them.
Here are some previews of the six CAS teams by our writers, but the "Prediction" segments, including where they will finish on the ladder, are mine.
---
St. Aloysius College
By "Up The Guts"
With only four players returning from the 2016 First XV they have a young and inexperienced side. However they have quality reinforcements from their strong 16 A side of last year.
They won four out of five of their trial matches, but those were against the weakest teams from the CAS and GPS. Their real test was playing against Barker, when their weaknesses were exposed.

They kicked possession away too easily, and struggled to match the physicality of the strong Barker team; so it is likely they will have trouble against Waverley and Knox also.
The one thing that has shone through in all five of their trial games is their set piece. Their lineouts and scrums have been superb, troubling every other team with tightheads and winning opposing lineout ball.
Aloys' rugby was left in tatters after last season, but a strong Year 11 cohort has added promise.
Players to watch: 1. Alex Rahme (6), 2. Tom Partington (8), 3. Pat Flaherty (12).
Prediction – Fourth
Their big win against Trinity in the last week of the trials and an earlier victory against Cranbrook will give them confidence leading into the first week of the comp. But depth and size will make a big impact on their results in 2017
---
Barker College
By Rod Skellet
The last two years have been lean for Barker Rugby, but the rebuilding process instigated by coaches Hargraves and Whittaker, show genuine signs of bearing fruit in 2017.
The pre-season games have been positive with wins over St. Stanislaus College, St Edmunds and a tight three-point loss to Marist Canberra who accounted for Joeys Firsts by 12. Wins over Shore, Oakhill, Aloys and Joey's 3rds, were offset by a loss to Joey's 2nds.

The strength of this Barker side is in the depth that has been cultivated over the last two years.
The forwards are strong and mobile, led by captain Luke Reimer. He has some formidable backup in LHP Chalmers, loose forwards Pollard and Northcott, and locks Flaherty and Dring. All weigh more than 100kgs and are impressive defensively and with ball in hand.
The backs have size and talent: no 9 Tejcek has strategic vision and a brilliant pass while 12, Will Harding has size and speed to bend the hardiest defensive line. Out wide, CAS Athletic champ Will Lloyd has been the team's leading try scorer showing blistering pace, while 14 Kyle Galloway is defensively near- perfect.
Players to watch: 1. L. Reimer (8), 2. W. Lloyd (14), 3. D. Tejcek (9)
Prediction – First
Barker have built up brilliantly for the 2017 season and have all the key players to succeed. Their aggression, size and set piece play make them a genuine force to take home the Henry Plume Shield.
I have been earmarking them as competition favourites since the end of 2016 and they play Waverley and Knox in Term 3, usually when both teams are at their weakest.
---
Cranbrook School
By "SonnyDillWilliams" and "Left Right Out 16″
In 2014 Cranbrook won the Henry Plume Shield and hopes were high that they were about to experience a purple patch, similar to the 1980s. But the hopes have been dashed since, with big question marks leading into the competition season.
Pre-season form for 2017 has been a mixed bag, with an unconvincing win over Grammar, 22-12, and a respectable hard-fought defeat to Aloys, 40-20. But some big losses. including one of 52-21 to Trinity, underpin concerns for their success this season.
The most notable of the returning players is Finnbar Stenmark, a handy flyhalf, who in 2015, was selected for the CAS Under 16 team ahead of the more-fancied Woodcock of Knox, and Donaldson of Waverley.
Second-rower Oscar May has the most potential in the pack—it just depends if his rehab from injuries will enable him to play.
Cranbrook will draw benefits from the kicking game of Stenmark which will challenge the back threes of most sides. Also, their determination and heart will keep them going whatever the scoreline.
However their weak set piece, inability to compete at the ruck, and lack of depth will be telling.
Players to watch: 1. F. Stenmark (10), 2. O. May (4), 3. A. O'Reilly (5)
Prediction – Sixth
Cranbrook seem to looking forward to next year already, keeping all their up-and-coming talent in the 16A's to build for 2018 and beyond. Any win will be unexpected and unlikely.
---
Knox Grammar School
By "Waratahs To Win"
Knox won the title in the past two seasons and are going for their hat-trick in 2017, which will be a rare happening in the competition for the Henry Plume Shield.
Their trial form has been strong with solid wins against Shirley Boys High (Christchurch), St Patrick's, Riverview and Kings. Then they lost their consistency and 'do the simple things right' against Scots and Newington.
Although their form returned in their losing final trial to Joeys last weekend it was clear that they still had lessons to learn.
The Knox forward pack is typically dominant and is cemented by Frost (NSW 1sts, Aust Barbarians 2016), Cutrone, Dawson (CAS 2nds) and Humphrey.

These four weigh more than 105 kgs each and help Knox to play their traditional forward 'pick n drive', 'rolling maul' style, and to command more than their share of scrums and lineouts.
In the backs, captain and flyhalf Tom Woodcock (CAS 1sts, captain NSW Sevens) links well with one of the best half-backs in CAS, Hansen, and also centre Myers and fullback Pavlakis (NSW Sevens 2nds), to create dangerous combinations.
Regardless, the backline did not play their best football in the pre-season, though they showed flashes of brilliance.
Players to watch: 1. N. Frost (5), 2. T. Woodcock (10), 3. M. Cutrone (3).
Prediction – Third
Knox's biggest enemy will be over-confidence and perhaps a lack of fitness late in a game. On paper they should dominate most CAS teams, but often limp home after the rep season due to the higher honours achieved by their players.
Knox have the ability to win the Championship, if they want it enough, and treat every team with respect.
---
Trinity Grammar School
By "Snort"
Trinity Rugby seems to run on a pretty regular cycle: mostly, the boys in green struggle against schools with larger pools of players, but once every six years or so, they put together a team strong enough to challenge for the Plume Shield.
This isn't that year.
Analysing Trinity's trial form is next to impossible. There were a couple of really strong games in there, including an excellent victory over St Patrick's (the first for some time), and a thumping of Cranbrook – mixed in with some inexplicably limp performances.

The side's strength lies in the speed and skill of backs like Edmed, Ilias, Payne and Hollingworth-Dessent, but the forwards don't quite have the authority to take control of the game. They're vulnerable in the middle of the park, where they lack the size and muscle to counter bigger packs.
Before last Saturday, you'd have said Trinity was in a battle for fourth with St Aloysius, but the thumping they took at Willoughby makes it likely that Trinity will be grateful that it's going to be such a bleak year for Cranbrook.
Still, with enough ball, their backs can provide plenty of entertainment.
Players to watch: M. Stead (7/8), L . Ilias (15), B. Hollingworth-Dessent (11)
Prediction – Fifth
The year looks a difficult one for Trinity. Imagine what those backs could do with a powerful forward pack though.
---
Waverley College
By "WLF"
Waverley come into the 2017 season after some big wins against GPS heavyweights Riverview, Joeys, Shore and Newington, but they were outplayed losing to Kings and Riverview.
Waverley have a physical, fit and aggressive forward pack which lays the platform for a slick back line. The pack is lead powerfully by Wright, Cornish and Moretti who can, when disciplined, cause havoc in their wake.

But the unsung players of McCormick, Ellis and O'Sullivan aren't just making up the numbers either.
Behind the go-forward pack the talent of Bell (9), Donaldson (10) and Hardaker (12) has sliced and diced top end GPS backlines.
While a lot of praise goes to Waverley's flair in attack, the team is built upon physical defence and a powerful set piece.
Players to watch: 1. B. Hardaker (12), 2. L. Moretti (4), F. Wright (3)
Prediction – Second
Waverley has the runs on the board with their pre-season form, but their danger game is against Barker away after the holiday break. They will need to bring back some glimpses of trial form to topple the powerful Barker team.