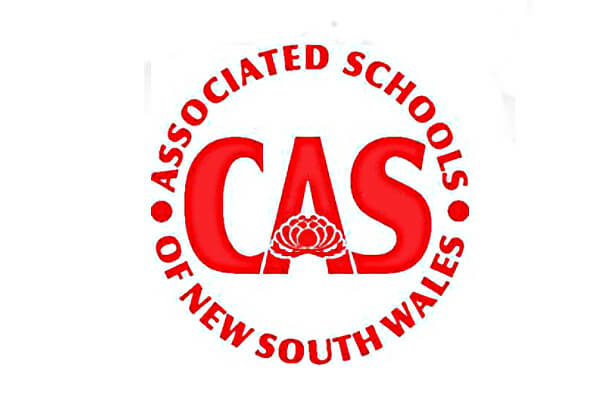 Barker v Alloys
By Up_the_guts.
Coming into the game Baker were clear favourites, and their performance showed us why, coming up trumps with a 36-5 victory over Aloys.

Both teams tested each other out early, but not long into the first half a good driving maul allowed for Will Lloyd (B) to touch down for his first try. Soon after, Barker again found themselves deep in Aloys' 22 and there was nothing stopping Luke Reimer (B) from charging over for their second try. Max Brennan (A) then received a yellow card from the kick off for contact in the air on Reimer, however Reimer himself soon suffered the same fate when the touch judge saw him elbow an Aloys player in an off the ball scuffle. Another good finish from Will Lloyd (B) saw Barker's lead extended to 19-0, but Aloys hit back with some quick thinking from winger Matt Fogarty saw him barge over from a quick tap. Aloys did well to see out the half from here, with the barker backline looking very threatening whenever they had ball in hand.
Half Time Score: Barker 19- Aloys 5
Barker came out firing in the second half, with Jayden Kitchener showing some silky footwork to score early, putting another nail into Aloys' coffin. Aloys showed some determination with a very good period of scrambling defence, saving a certain try and not allowing barker to pick and drive their way over the line. But after that the barker team went from strength to strength, taking advantage of a sub-par Aloys performance as their scrum began to capitulate their chances of a miracle comeback were lost. Reimer bagged another try, before Melchior showed a turn of pace scooting over for their final try.
Barker were crisp, slick, and by far the better team, their forwards were much more physical and thus dominated the breakdown, and they were always able to get over the advantage line. Their scrum was a huge weapon, winning a few tight heads and allowing for clean ball to the backline, whom were clinical with ball in hand and rock solid in defence. An all in all outstanding performance from the Barker team, setting the stage for the biggest game of the year versus Waverley next term.

Much like the previous round, Aloys showed glimpses of good rugby but probably didn't turn in a performance that they will be happy with. They struggled to match the physicality of barker, they panicked in attack at various times causing them to forget their structure. Their defence was good at times, but in the end, they were not able to match Barker's slick game. They will need to step up their game drastically if they are to compete with Knox next term.
Congratulations to all those whom made the C.A.S sides, best of luck to you.
Scoring Details:
Barker 36 (L.Reimer 2, W.Lloyd 2, J.Kitchener, Melchior: D. Duncan 3/6 cons.) beat Aloys 5(M.Fogarty ; Westbury 0/1 cons.)
---
Trinity v Knox
By Waratahstowin.
Trinity gave Knox a real scare in their home game at Summer Hill in Round 2 of CAS.
The game started predictably, with Knox winning the ball from the kick-off, followed by two dominant lineouts in Trinity's half. Sean Kennedy barged from the base of a ruck. The try went unconverted.

However, in what was to prove a taste of things to come, Trinity struck back quickly by swinging the ball wide through their 13 Lachlan Ilias to their 11 Hollingsworth-Desent who outpaced some poor Knox defence out wide. He streaked down the sideline like a scalded cat to score a wonderful backline try. The try was converted by Ilias.
Knox fought back after positioning themselves in the Trinity 22. No. 9, Ben Hansen spotted some gaps around the Trinity ruck and went for it, running 20 metres to score a classic half-back solo try. Woodcock added the extras.
This was followed by more dominant running by Hansen and after a Knox Ruck/ maul combination 8 Dan Garing smashed over. The try was unconverted.
Trinity were playing good football. Their backline looked dangerous with some good tactical kicking by 10 Tane Edmed and strong running led by Ilias, 12 Payne and Hollingsworth-Dessent. In contrast, Knox's defence around the fringes was struggling to contain Trinity and this was evident when Ilias ran through gaps to cross for another Trinity backline try which he converted.
At oranges the score was 17-14 with Knox ruing lots of turnover ball in the forwards and missed tackles. While Trinity had their heads up and could smell a boil over.
From the kick-off, Knox suddenly clicked into gear and started to retain the ball through multiple phases. Knox swung the ball left and then right across the field. From a combination of scintillating backline moves, rolling mauls and good lineouts, 5, Nick Frost bashed over for another try. Woodcock converted.

Knox scored again quickly from another series of backline moves when (NOTE: DON'T KNOW WHO SCORED BUT NOT B LAWSON AS IN SMH) crossed. It was converted. The "2nd half" Knox team was on the field – The team that can dominant any other.
However, this was where the grit of the Trinity team started to shine through. Some more aggressive running from their backline saw Hollingsworth-Dessent punch through the Knox backline to score. It was converted. AT this point, Knox 6 Oliver Harvison was red-carded for a dangerous tackle and Trinity parked themselves in the Knox 22 for the next 15 minutes. Knox tackled bravely with 14 men but couldn't get themselves out of their own red-zone.
The referee was also playing a dominant role in the game which hampered the flow. It was a long 2nd half with Trinity Winger Brian O'Neill scoring in the 75th minute of the game and making it a hat-trick for the Trinity wingers. The try was unconverted however Trinity finished with a bang.
Final score:
Knox 31 (Tries Kennedy, Hansen, Garing, Unkown, Frost Conv Woodcock 3) DEF Trinity 26 (Tries Hollingsworth Dessent 2, Illias, O'Neill Conv Illias 3)
Best Players:
Knox – Hansen, Frost, Cutrone
Trinity – Ilias, Hollingsworth Dessent, Edmed
---
Waverley V Cranbrook
By WLF.
This was a game that played out as expected.
It was agreed between the schools that scrums would be uncontested, which I haven't seen before in a 1stXV fixture, but given the size disparity did make sense.

Cranbrook certainly tried hard and were well led by their captain Finbar Stenmark. He scored their try with a smart move down the blind side beating a number of Waverley defenders.
The Cranbrook defence at no stage gave up but at half time the game was over at 40 -0 to the Waves.
Shortly after half time the Waverley coaches made a number of changes to reward many of the younger boys and year 12 boys with a first XV experience.
The Cranbrook team was young and will be better for the experience next year.In the Waverley team it was difficult to pin point anyone in particular but Will Johnson and Will McComick attacked the Cranbrook line many times, making strong yards, and off loading with precision. Ben Donaldson was superb as usual.
Scoring Details:
Waverley 64 (Tries Finn O'Sullivan 3,Lachlan Wallace 3,Brooklyn Hardaker 2,Harry Whiteman 1, Ben Donaldson 1 and 5 conversions, and Daniel Andrews 2 conversions)
Cranbrook 5 (Finbar Stenmark try)