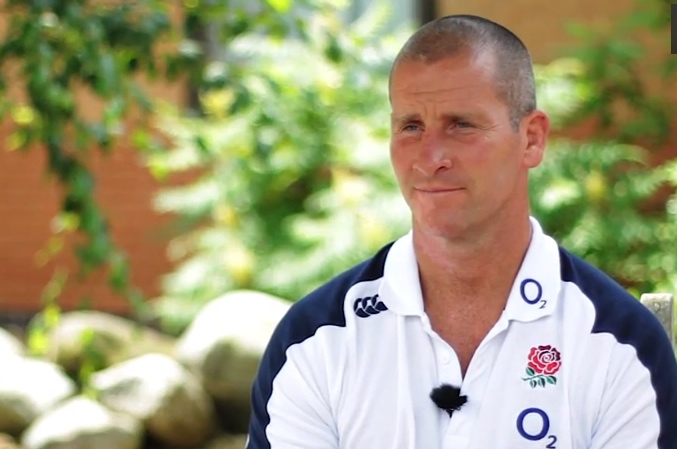 Ahead of the Wallabies versus England Cook Cup clash on Sunday morning (1.30am AEDT), I thought I'd have a look at England in a little more detail, to see where the threats and opportunities may lie for the Wallabies.
England's attacking structure
Since Stuart Lancaster (below) and Andy Farrell took over at the helm of the English side they have mainly concentrated on making England tough to beat; they have a clear game plan built around discipline at the breakdown, a good kick chase and rugby league style up-and-in defensive structure. In this time the score difference between England and their opponents after 80 minutes has averaged around 4. England tend to frustrate the opposition without the ball but not do too much with the pill unless they are playing tier two nations. They have barely blown any team away in the latest World Cup cycle (a 'poisoned' All Blacks aside).
In the last Six Nations England opted to field 3 blokes who have played a lot of their professional rugby at 10 and a full back in their backline. While this gave them a good kicking game, some of their play with ball in hand was sleep inducing. In order to rectify this the Red Rose have indicated that they will go more attacking structure in their backline, which has been partly brought on by injuries to Brad Barritt and Manu Tuilagi.
What does this mean for the Wallabies this Saturday?
It means that England will try to play a more ball in hand game with far less kicking. It also means that they will have a couple of suspect defenders in midfield with Billy Twelvetrees and rugby loig convert Joel Tompkins outside of him. Sounds great in theory but for this to work it will require the English pack to get their ball carriers over the gain line consistently; this is an area where the English have struggled massively for a long time.
This year there seems to be a lot of hope placed on the Vunipola brothers being the two guys to ignite the English pack in attack but I don't see enough ball carrying in the England eight to trouble the Aussies. Expect to see a lot of east to west travelling with ball in hand by the English backs and quite a few handling errors as their young backs are exposed to top level international rugby for the first time. If the Wallabies can be disciplined and patient without the ball they'll have gone a long way to retaining the bragging rights over the old enemy.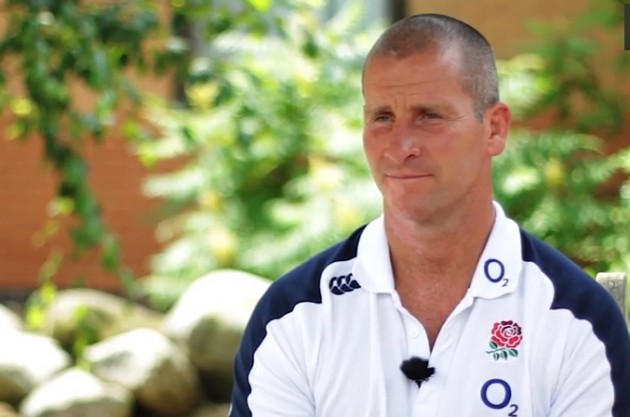 England's defensive structure in midfield
Leading on from how England's new attacking structures could pan out – how can the Wallabies take advantage of the upcoming shift in English philosophy? Well for one, England's midfield defence will be considerably weaker without the understanding developed between Farrell, Barritt and Manu T, as well as the defensive ability of the latter two. Whatever way you look at it their replacements aren't as good in this aspect of play.
If as expected the Wallabies line up with Cooper and Toomua as their 10 and 12, they have two play makers to take advantage of any defensive slip-ups in midfield. The Wallabies need to get Hooper and Folau running at the gaps that will appear here; if  Cooper can find put Australia's two big line breakers into the gaps there will be scores aplenty for the Wallabies.
If the Wallabies can get a lead I don't believe England to have a team built for chasing the game, so the first couple of scores are crucial. England's defence could be vulnerable to the kind of filleting that Argentina's got, but it requires Genia and Cooper to have similar games and the Australian pack to secure them some quick ball. Also with a more expansive approach there will be an increase in handling errors from the English and therefore turnover ball for Genia and Cooper to work with, if the realignment of the outside sides is good the Wallabies will look to punish any unforced turnovers with points.
X Factor
Let's face it neither team has a lot of it. Australia however have more than England and they must get the ball to the guys who can make things happen out of nothing as often as possible. Very few of the English players will have seen Israel Folau in the flesh before let alone come up against him on the field. There are only so many videos you can look at with a bloke as talented as Izzy and with some suspect defence possible from the English, Folau could announce himself to Europe in style.
As the Rugby Championship went on Folau looked to be gelling better with the play makers around him and I'm expecting another big game from Izzy on Saturday. This tour is a chance for him to cement himself as rugby's premier attacking player and I think he'll go a long way to doing this on Saturday.
Set piece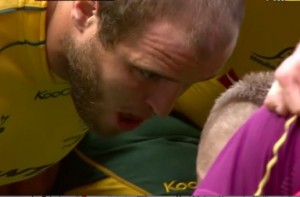 Every team is going to look attack the Wallabies in the scrum this tour. All referees will be going in with a perception that Australia's scrum is ripe for the picking by the Northern Hemisphere front rows. However, England's scrum isn't all that hot either. With Alex Corbisiero injured the English pack gave up penalties and free kicks galore in the 6 Nations culminating in a grand slam game in Cardiff where they gave up 6 penalties and 3 free kicks. This should be an even battle on Saturday and Australia should go after Mako Vunipola who is a very weak scrummager on the loose head side.
Place kicking
Ah yes the old Wallaby failing, place kicking woes have cost the Wallabies in games against Ireland (RWC '11), Scotland (09, 12) and the Lions amongst others. Christian Lealiifano looked to be 90% goal kicker that the Wallabies needed however with Lilo ruled out due to injury, can Quade Cooper hold his nerve and trust his technique to kick Australia to a Grand Slam? If he can't England have a dead eye goal kicker who won't hesitate to make the Wallabies pay at every available opportunity.
Summary
As most pundits have said, this England side is not one to underestimate and will not make life easy for the Wallabies. But while Australia are missing some big names, so too England are short on experience is some crucial areas. This should see the Wallabies home – potentially in some style – if they play well.