All of our hopes and aspirations for the world cup have suddenly been put into disarray as our two best teams were dished up, well and truly. The Waratah pack was demolished everywhere bar the scrum by a team that has not a single All Black in the forwards.
Clearly we realise NZ are the world's leading team – in terms of IRB calculations and observation – but we still think we might just give them a shake. Until Saturday night.
We now have problems nowhere more significantly than in Wallabies team selection.
A month ago I sent a text to a mate asking how do you throw passes that consistently miss the target by 3 metres? The answer: "Join the Waratahs."
I would say on Saturday night Nick Phipps played Genia into the Wallabies starting halfback position in one swoop. We've seen Nick have these wild moments in terms of his passing and then we've seen his technique corrected. But it's happened far too often recently and so many times when the pressure's really on which means we can't afford to pick him.
This is all about the application of perfect technique under pressure, and how it goes on uncorrected is beyond me. There is applicable technique that must apply.
Nick may get a few runs in  the Rugby Championship and he may put things to rights but you can't have a player when he can't execute the fundamentals of his position. For the halfback that means he can get the ball away from the part of the field with a lot of people in a tight proximity, to a better position. If he can't do that he can't play there.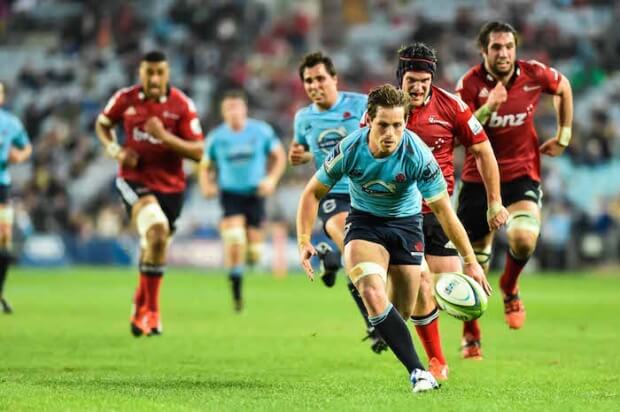 I feel a bit sorry for Bernard Foley but to some extent the same thing applies to him. Phipps' bad night didn't help but it seems to me the obvious choices at the moment are Genia and Giteau.
Polota-Nau's position in the team has to be in extreme doubt and Latu played better for his part.
Equally Will Skelton's place is also called into question when I'd thought that the obvious choice would have been him and Jones in the Wallabies second row. But it's clear that if you play Will you somehow have to find three other prime line-out jumpers.  You can find two others in Fardy and Jones, but who's your third?
The only possibility would seem to be Coleman, but he's very inexperienced. Eales' first year in international rugby was in 1991 and he was a strong performer, but you wold have thought Coleman would have been showing more by now. Maybe Arnold also comes into the reckoning?
Who we can pick at number 8 is a mystery – I don't see a world class one available to us.
So we are in a bit of a pickle and we need to do some creative thinking and to trial people – across halves of matches – in the course of the Rugby Championship if we're going to stand any chance.
We've had a few positives. I thought that Nic White played much better – not that he'll get picked. Sio continues to scrummage very well and has to be the second choice loose head.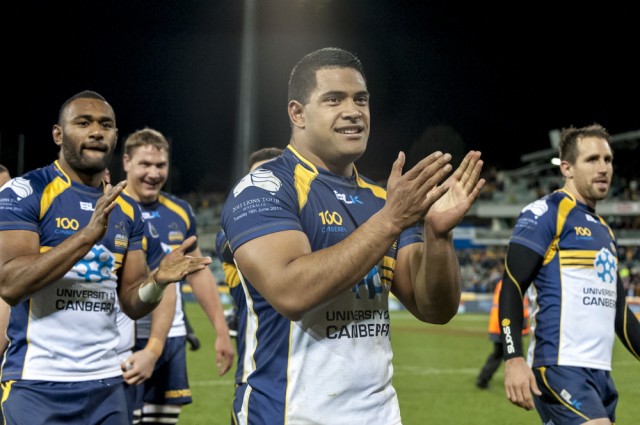 Folau's been playing exceptionally well – although he could pass more and understand he can make space for others. Ashley-Cooper is playing quite well. I also still want to see Kuridrani at inside centre – not that he setting the world alight currently.
That backline with Speight and maybe Tomane or Horne could work (although is Rob likely to score a try out of nothing in a World Cup?). I like Naiyaravoro but you sure get some negatives with him.
Phipps, Foley, Toomua, Beale are also around and pretty good players so the backline squad seems OK, but once we get past the front row in the forwards we really start to struggle.
We've got three or four great sevens, but at 8 we're adrift. Fardy is good but not a world beater and the second row is a total mystery. It's looking like risk taking time.
Back to the match at Allianz.
Without a threat at 12, the Highlanders targeted Foley knowing he was the only playmaker and Tahs were found out. But who wouldn't get found out if half a dozen passes missed by 3 metres and your line-out didn't work?
The Waratahs have a line-out in which pretty much all of the options are not class jumpers. Dennis lacks height (there's a reason why the great jumpers tend to be very tall or have very long arms). Skelton by a fault of his genes is not going to be able to get off the ground quickly himself and someone else isn't going to be able to get him up either. Palu also can't get up quickly and neither can Potgeiter. Our best line-out jumpers were Hooper and Hoiles.
It also seemed to me that the Highlanders worked out the Waratahs calls (as the 91 Wallabies also did for all of our opposition – the toughest to crack were the New Zealander's). It's just not that easy to get a man in front of the jumper that many times.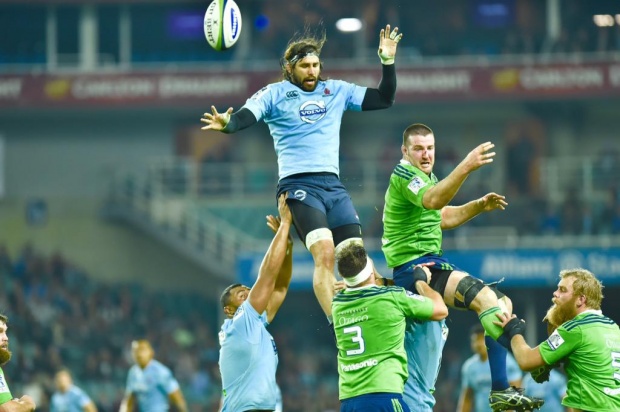 We've always talked about how important it is to win your own scrum ball, but against a team that works so well on counterattack you'd like to get then ball into touch and attack their line-out. We couldn't do that and if we'd even managed to pressure their counter to put the ball out, we then only won 50% of our ball and even that was scrappy.
The rest is history. The Waratahs may have been close on the scoreboard until the penalty try, but that was it.
So, two New Zealand teams have completely dusted our top two.  From this I can draw only two positives.
First, if we're worried, think about South Africa! Their one team who made the qualifier was dreadful and the Brumbies ripped them apart. What must they be thinking?
Second, we certainly won't be going into Wallaby camp over-confident.