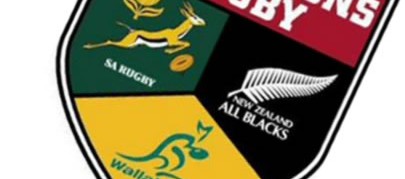 Well, that's the Tri Nations done and dusted for this year. Now for the big stage — RWC2011!
The Wallabies inflicted a morale-busting defeat on New Zealand's All Blacks on Saturday night at Suncorp Stadium in Brisbane. Take no notice of the 'this defeat can only help us' comments coming from the All Blacks' camp. After a decisive loss, albeit with a B-team, to the Springboks one week ago in Port Elizabeth, they were determined to get their campaign back on the road and, despite an inspired second-half fight back, they were beaten by a better team. Shen was the last time an All Blacks team lost successive test matches?
Since being were overwhelmed by the All Blacks at Eden Park a few weeks back, this Wallaby team has continued to grow. Numbers, body position, urgency and leg-drive at the tackle contest have all improved out of sight. As is absolutely necessary, this is now happening from minute one – not in the desperate last-ten-minutes, chasing-a-deficit urgency that we've seen so often in the past. As a result, they have secured some quality recycled ball and inflicted considerable pain on their opponents — literally and figuratively.
I have been critical — especially in recent times — of the lack of accuracy in our support play. In rugby, 'support' means support of the ball and the ball-carrier, giving him the opportunity to do his own thing, secure in the knowledge that his teammates will be on-hand when, and if, the occasion demands it. Such accuracy in support also provides numbers at the tackle contest, with urgency. We've come a fair way in a few weeks and we can be better still. Then just watch our attack go! Not just the backs, either; with such opportunities, Samo (obviously), Elsom, Kepu, Moore and Alexander are no slouches either. With TPN and, we hope, Palu coming off the bench, we can add still more. A healthy prospect, indeed!
Some will complain that I have not included Higginbotham in this group, given his size and outstanding pace. I must say that I have been singularly unimpressed with him in this season's internationals to date. Simply put, he is way too loose. A forward who runs looking for space and expecting 'someone else' to get the ball to him in that space, will have no place in my team. If he rarely comes into contact with the opposition, he might as well be a little bloke.
His role, and that of all of the forwards, is to play in the middle and make space for others. Then, frequently, he will arrive into those close spaces and his size and pace will be put to excellent effect. As an example, just consider the difference that Daniel Vickerman has made to the team. He's a big bloke who is always in contact with the opposition. He's smart, too — smart enough to understand the role that he's playing and the benefits he's creating.
While on that subject, our forwards are starting to look like a real pack. There's still some work to be done in the set pieces, but we're getting there in the tight-loose play. I've always thought that good big blokes are better that good little blokes and our selectors are now able to follow in that direction. The return of Samo and Vickerman has been manna from Heaven and the prospect of adding TPN and Palu to the squad gives further cause for optimism. An old coach mate of mine and I used always agree (only half jokingly) that the game is about 'when they have the ball, bash 'em and, when we have the ball, bash 'em!'
While I'm reminiscing and on the subject of forward play, there was an old adage that said that 'if you can throw a blanket over your eight forwards at any time, they're going OK'. There's not too much wrong with that logic, either.
For the Wallabies, Genia was a deserved man-of-the-match but he must thank his forwards. They were all great. Horwill was in the thick of it, but gave away far too many penalties and I formed the impression that he was not too much bothered with the Laws of the Game. Vickerman, Samo, Elsom and Moore were juggernauts — just fantastic! Pocock is looking much more like his old self; Alexander was tighter and subsequently better and Kepu is getting to understand the pace of the game. He is a superb athlete and 120 kilograms — keep your eye on him!
While I'm mentioning the good performers, referee Wayne Barnes was very good at the tackle contest. No one was allowed to go off their feet and slow their ball down. This is refreshing, particularly if you're playing New Zealand.
After the match, I was thinking that with a little more game time we can add Slipper, TPN, Sharpe and Palu to the match-day forward squad and Barnes, Mitchell and O'Connor to the backs. Maybe we can't fit them all in but it's quite a prospect. Now, if we can only use our bench wisely, we will be a handful for any opponent. (I can't offer any advice there. I come mainly from the pre-substitutes era and have no track record in such matters.)
We can still improve quite a bit, and we will need to if we are to get somewhere near our potential in the coming weeks. There are a number of teams of real quality in this year's championship. The quality across the top ten or so teams looks to me to be higher than ever and no team at all is sure of their path through the stages.
Our restarts — on our kick — need to improve. Cooper's kicks lack height and too much easy ball results for our opponents. Often New Zealand were able to immediately send us back into our own half with return kicks. Compare this with South Africa and New Zealand's efforts, which frequently put us under considerable pressure just to claim and consolidate possession. Incidentally, AAC, who played superbly, is a better chaser than both Ioane and O'Connor — and I'm pretty sure he's not as quick?
Our lineout was shaky — we lost our first two throws and never challenged the New Zealand throw at all. This will be fixed, I'm sure. Our scrum wobbled once or twice — although the ref allowed Mealamu to come up under pressure and bring Alexander with him. Dare I say it: our support play must improve still further. This will give our quality attack some space — and they don't need much.
We are a show for the Webb Ellis Cup! We need to be at our best in the vital matches and turn up early in every game, but we have some real quality, and we are definitely a show!