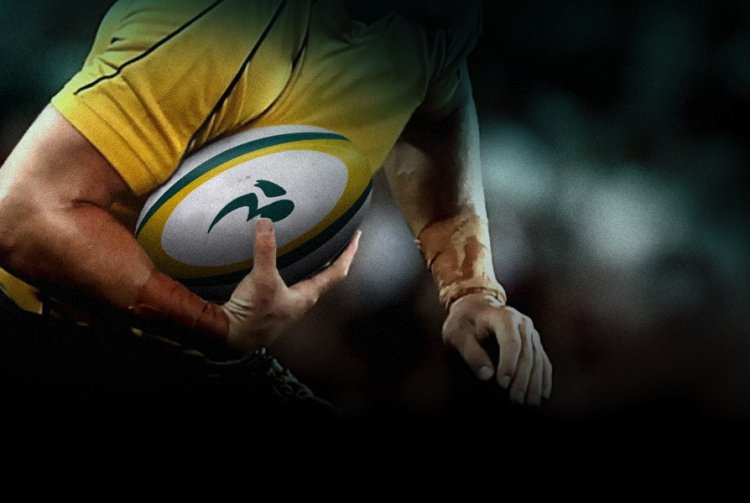 Considering it's going to be getting towards 30C at Twickenham, it doesn't exactly feel like a classic rugby day. Nevertheless, it's going to be a fascinating game, not just for England and Wales fans, but also for Wallabies supporters as Australia could face both of these teams early in important world cup 2007 clashes.
For those who don't know, Wales are the serious competition in the pool stage for the Wallabies. The game will be played in Cardiff (I'll be there!) and as such will be no easy game against a full strength Wales team with very vocal support. The last time the Wallabies played there was thrilling draw, with Latham's dream solo try an indelible memory of the match.
The importance of this World Cup pool match is that the losers most likely play the winners of South Africa vs England . Perceived wisdom is that South Africa are the danger men to avoid, but this England squad has the talent to beat anyone, the question being whether they find the right combinations in time.
Partly through injury and partly through rotation, Wales today is fielding a 75% side. Captain and five-eight Stephen Jones is out for all three warm up games with a groin strain, gel-head Gavin Henson still can't shake an achilles injury and as such hasn't made the world cup squad. James Hook, in my opinion Wales' most prodigious talent, starts on the bench.
Wales knows their top side and are today looking at options. For England it's a whole different ballgame. Since the last World Cup, they've managed to build almost zero continuity. The back-line and back row have been like revolving doors, and playing men out of position has been the norm. Of late, as the pressure has mounted, tried and tested dinosaurs like Dallaglio and Catt have come back into the reckoning to provide some stability through experience.
Interestingly, apart from the rookie Hipkiss at outside centre, the side out today is probably close to England's best guess at a run-on 15 come September. All eyes will be on the combination of Wilkinson and Farrell. The 6'4″ ex-league star has yet to produce at an international level in Union, and the age old question with super-Johnny is how long he can stay on the park.
If Dallaglio can produce the goods from the bench, he could find himself captain for the cup. I'll also be keeping an eye out for Strettle, who was the find of last season, showing real gas.
In the heat this afternoon, I expect England to get the result at home. While the victory might mean nothing from a competition viewpoint, there will be plenty of interest to come from it for the World Cup ahead.
England: Cueto; Strettle, Hipkiss, Farrell, Robinson; Wilkinson, Perry; Sheridan, Regan, Vickery (capt), Shaw, Borthwick, Corry, Worsley, Easter.
Replacements: Chuter, Stevens, Moody, Dallaglio, Richards, Flood, Tait.
Wales: Byrne; A Brew, Shanklin, G Thomas (capt), D James; Sweeney, Cooper; I Thomas, Bennett, Horsman, W James, Sidoli, A W Jones, Charvis, Owen.
Replacements: Jenkins, R Thomas, T R Thomas, Popham, Phillips, Hook, T James.