Are you DEPRESSED or ANXIOUS at the prospect of another Tri-Nations tournament? WORRIED about how on earth this young and injury ridden Wallaby side can compete with the 800 pound gorillas of world rugby?
Well suffer no more!
Spearheaded by Dr Cyclo Path MD of the Green and Gold Rugby Forum Institute, our research team of the finest scientists Australian rugby has to offer has made a momentous medical breakthrough to bring you QWADE (Qantas Wallabies Anti-Depressant Extract).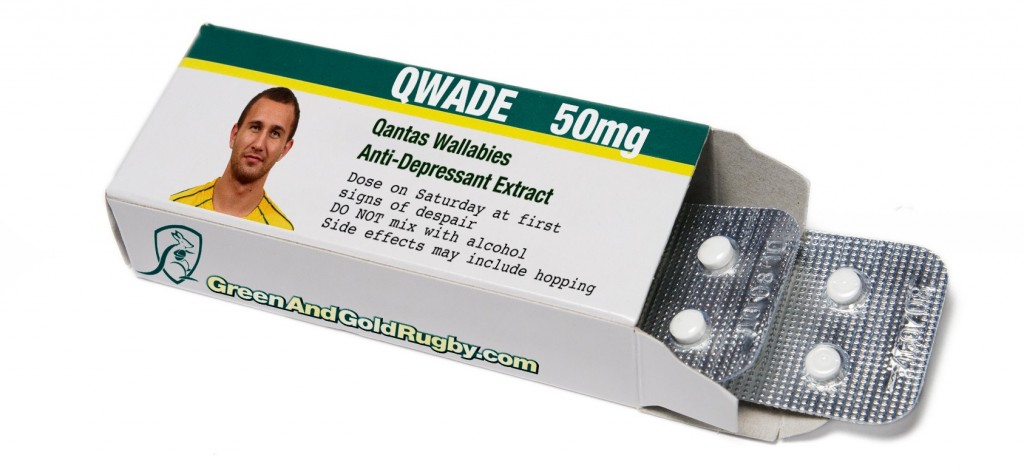 Pop one of these beauties at the first sign of Wallaby malaise and you'll be able to sit back with a doped out grin on your face, blissfully unaware of the ritual humiliation being played out on the TV in front of you. Instead of knock-ons and aimless kicking, you'll be drooling away with pictures of outrageous side-steps and sweet passes flickering over your glazed eye-balls.