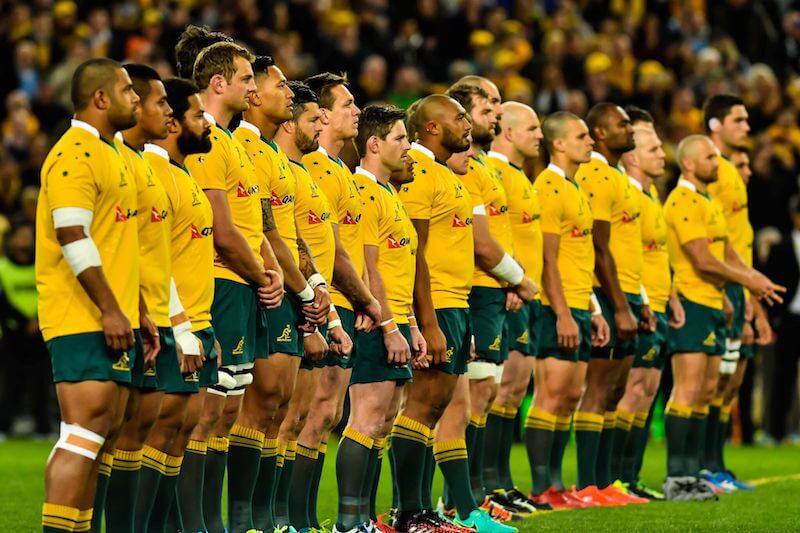 Friday's Rugby News is jam-packed with misery, with the squads announced for next Bledisloe, a restructure of Super Rugby on the cards, Ben Ryan, Fiji 7s coach, deciding where he wants to go next (probably NZ), and Brett Papworth getting angry (again).
---
Squads Announced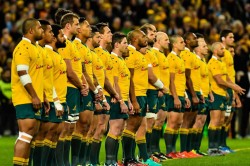 Both nations have announced their squads for Saturday night's second Bledisloe in Wellington.
Big news for the good guys is the return of Quade at flyhalf, with Foley filling in the problem inside centre spot. Next to Bernard Foley, Tevita Kuridrani has been swapped out for Samu Kerevi. At lock and flanker, 5 and 6, Adam Coleman and Scott Fardy have come in for Rob Simmons and Ben McCalman, respectively. Will Skelton's on the bench, as is uncapped wunderkind Reece Hodge.
On the other side of the dutch, they've been sweating over the fitness of a few players, and the selectors have been scratching their heads trying to figure which 21-year-old maverick is going to come in the squad. Anton Lienert-Brown is the bolter in The Darkness's squad, coming at 12 to replace the injured Ryan Crotty. Julian Savea is in for Waisake Naholo, and Joe Moody also comes into the squad. James Parsons and Seta Tamanivalu will also be starting off the pine.
For all squad news, including lineups, head over to Rugby Reg's roundup.
Super Solutions
Georgina Robinson of the SMH is reporting that the SANZAAR reviews into Super, are bringing up some stern proposed models for the future of the competition. A few of those models include the dropping of teams in South Africa and Australia, while another one advances the idea of further expansion.
Accenture, the consultants hired to do the job, have talked to every major stakeholder (the rugby unions involved, plus the teams and the broadcasters), are now in the process of settling on a submission.
However, Robinson stresses that while there are many different models being bandied about, the ARU board got together on Thursday night to mainly discuss the ditching of an Australian team in time for 2018. The ideal structure in those models has a "more workable" (according to Robinson) 16-team,4-to-a-conference competition.
If the ARU were to ditch a team, it would be a retreat from their national strategy. However, as Robinson explains, "it would also be the most obvious and immediate solution to rugby's intractable financial problems" – made worse by the dire situations at the Brumbies and the Force.
Apparently, the ARU has already told clubs to expect $500k less from head office next year, despite getting a bumper TV deal, while Asteron has decided to not renew their partnership with Super Rugby, which joins the Rugby Championship and the England series as also being naming rights-free.
Ryan Fielding Offers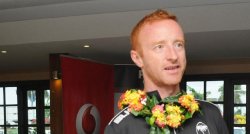 Ben Ryan, the coach of the Fijian 7s mens' teams (does he get a gold medal too?), is fielding "several" offers from Super Rugby teams, it has been revealed.
Fijivillage, a wee website, is reporting that Ryan has told them he's currently looking at twenty offers, including ones from the Sunwolves, the Japanese 7s team, and Super teams from Australia and NZ (presumably the Force and the Highlanders).
The Fiji RU are beginning to expend all efforts to re-sign Ryan, despite their sports minister admitting that the island nation couldn't afford to keep a man in demand. In the mean time, both Ryan and his wife have been offered Fijian passports, as well as the country's top honour.
Having won the 7s gold with Fiji, there's not much more left to achieve for Ryan, except possibly planting a bug in an All Blacks hotel room and getting away with it.
Papworth Pep Talk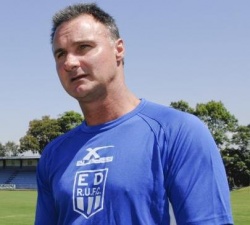 Brett Papworth has come out with another blazing rant aimed at the ARU.
Pointing out the amount of money spent by the ARU since 2007 – $777m according to Papworth – he then lists the paucity of achievements of Australian rugby since then (omitted here to spare Australian rugby fans more pain).
Papworth outlines a few solutions, pointing out the absurdity of high performance units ("[Cricket Australia has a] high performance unit whose sole job is to improve the weaknesses of our elite players. Like swing bowling in England, and spin bowling in the sub-continent. How is that going?")
In short, Papworth says, spend that money on grassroots. He also says a few whack things, like the ARU should pull out of SANZAR and return to just grassroots.
Does he a have a good point? A bad point? The piece can be found on Rugby News.
---
 Gagr craft beer discount
Enjoy smashing a tasty craft beer from time to time? What am I saying, of course you do!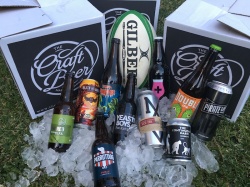 Well GAGR has organised for you to get a $20 discount when you order any of the 'Tight Five', 'The Forwards' or 'The Backline' Bledisloe special mixed cases from The Craft Beer Market. Each case has competing line ups of fine Aussie and Kiwi craft beers.
Make up for our super rugby showing – YOU decide who wins in this battle!
Just enter GAGR20 as a code on checkout to get a sweet lobster off as many of these three mixed cases as you order. Delivery is free anywhere in Straya!