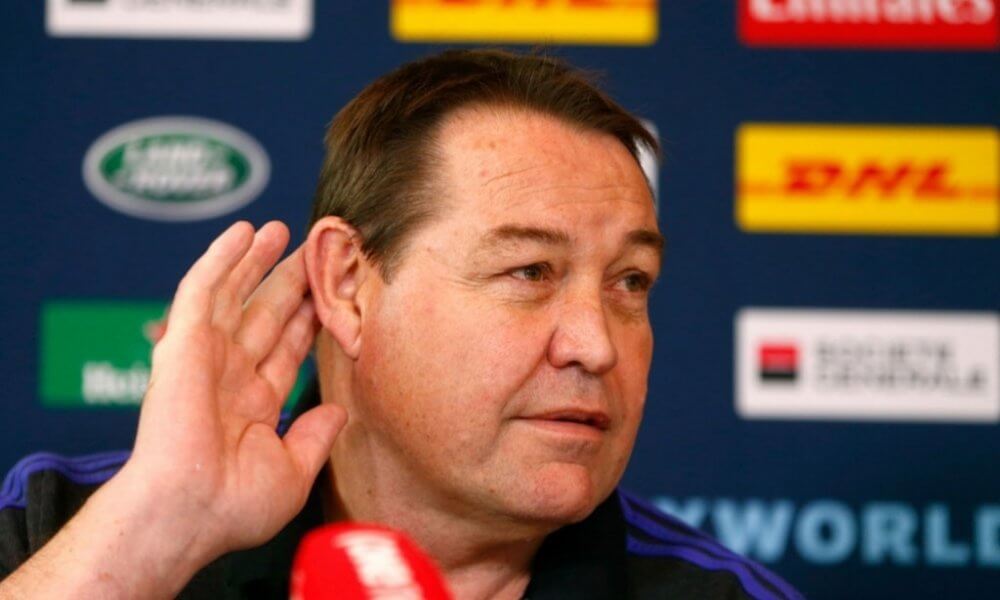 Friday Rugby News has Steve Hansen playing mind games, Cheika having a succession plan, a PRO12 solution for South Africa and  a legend of French rugby retiring.
---
"Gat" and Mouse games begin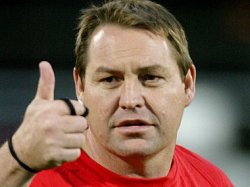 All Blacks Coach Steve Hansen has started up the mind games, after Warren Gatland announced his squad for the British & Irish Lions tour to New Zealand.
In an interview with TVNZ, Hansen heaped plenty of praise on the selections, stating ""It's going to be a very good side that come with a lot of expectation."
"It'll be interesting to see how they cope with that… People expect them to win."
"I think they'll try and beat us up first. It's pretty much what you'd expect from Warren, he likes his big ball carriers in the middle of the park. I'd expect we'll get a similar game style to what we've always got when we've played a Warren Gatland team."
While Hansen seemed to put the pressure on the Lions that it is expected they'll win, he didn't shy away from the fact that this team has the potential to be one the biggest challenges to date for his All Blacks side.
Quite frankly, considering they've beaten the living daylights out of 90% of the rugby world, a competitive series is really all we are asking for. Either that'll happen or the All Blacks will flog them senseless.
The Lions tour kicks off on June 3, with them coming up against the All Blacks for their first match at Eden Park on June 24.
PRO12 to the Rescue?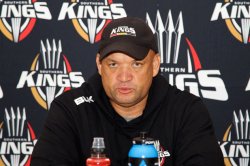 If you thought things were going batshit crazy here in regards to Super Rugby, spare a thought for what's happening in South Africa.
In the efforts to try and keep the Cheetahs and Southern Kings playing rugby, former Southern Spears chief executive Tony McKeever has floated the idea of the two teams joining the PRO12 competition next season.
Speaking to Herald Live, McKeever actually made it seem like a good idea:
"With the size of the Currie Cup and Super Rugby squads, both the Cheetahs and EP Rugby could easily accommodate this schedule and start playing in September."
"The addition of two South African Super Rugby teams would not only increase TV viewership [for the PRO12] but also on-site audiences coming to Bloemfontein and the Nelson Mandela Bay Stadium to watch their teams play against teams from Ireland, Scotland, Wales and Italy."
However, before you get your hopes up, McKeever still said that nothing is confirmed yet.
"I have spoken to new EP Rugby president Andre Rademan about this and talks are ongoing."
Cheiks Got a Plan!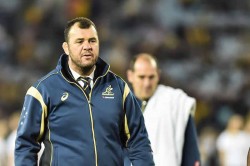 From one coach to another… Wallabies coach Michael Cheika has announced that he is planning a line of succession for the next coach for the Wallabies.
In a frankly bizarre article with Fox Sports, Cheika went from talking about Beyonce to coach selection, and admitted that a successful coach handover (that the Kiwis have perfected) was something he began to embrace:
"I reckon that we haven't looked enough at building proper succession and planning for the future. So every time it comes — a new coach — and then 'oh let's change everything and let's do everything different' and we've got no carry on. Like it was when I picked it up."
He admitted that he doesn't see himself leading the Wallabies beyond the 2019 World Cup, but that he does envisage who he wants taking up the coaching role next.
"I think it's obvious in Stephen [Larkham] we're looking to groom the next coach. I don't hesitate in saying that. Now obviously things have to fall into place for that and I think it's my job to make sure the team plays really well between now and 2019… My job is to do the best I can with this team and also start to prepare the next guys."
Finally, some positive coaching news! That being said, Daryl Gibson took over from Cheika at the Tahs so anything could happen. 
Au-revoir, Dusautoir!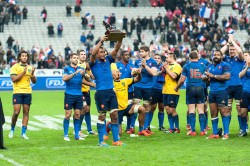 Former France captain Thierry Dusautoir will officially hang up the boots at the end of the current European Cup season.
Speaking at a conference at Toulouse, Dusautoir said he was very emotional, but not sad.
"It is a very special moment, full of emotion for me but there is no sadness since I am going to start a second life as a businessman."
A legend of the game in France, he captained Les Bleus a record 56 times, and was named World Player of the Year in 2011. This was also the year he led the French to a World Cup final, and was single-handedly responsible for nearly giving the entire population of New Zealand a heart attack.
While he didn't taste World Cup success, he won two French titles with Biarritz, and three with Toulouse (along with the European Cup in 2010). He finishes his career with 80 caps, and is widely regarded as one of the best players ever to come out of France, and one of the best flankers ever to play the game.
Thanks for the memories Destroyer.