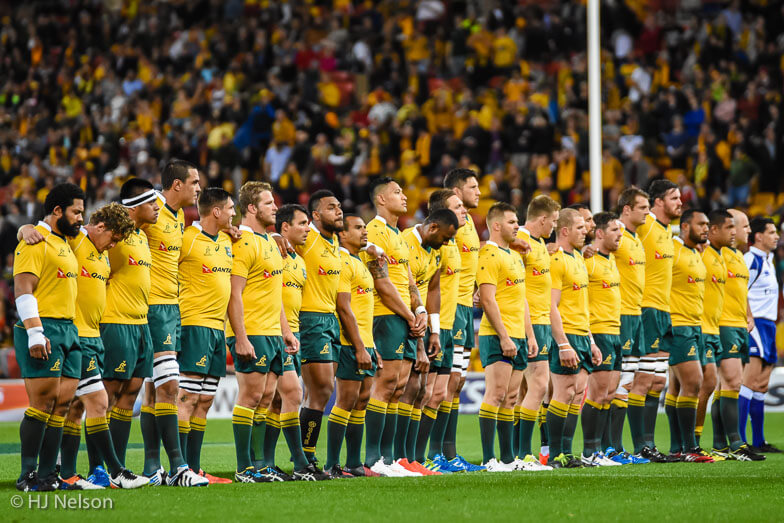 No Super Rugby, no ARU politics… Friday's rugby news is all about the test rugby, with some Under 20s  thrown in for good measure.
---
The Wallaby squad talking points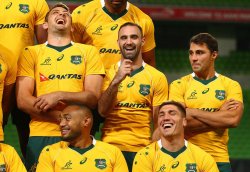 Wallabies coach Michael Cheika has thrown caution to the wind and announced a combination of new and old in his squad for the match against Fiji on Saturday. The run on squad includes the notable debutants Ned Hanigan starting at blindside flanker, and Karmichael Hunt who will be thrown in the deep end at starting centre. Michael Hooper will also be captaining the side.
The squad for the Wallabies can be viewed here. At the time of publishing, the bench is still to be named.
Hanigan, in a interview with the Sydney Morning Herald, still couldn't believe he had been given an opportunity to play for the green and gold jersey.
"I honestly couldn't describe it [the feeling]," Hanigan said.
"It was a surreal thing and you don't think it's going to happen and then when it does you're still in a bit of disbelief. It won't really sink in until three o'clock on Saturday."
"I do get a bit nervous but I think if you said you weren't nervous before a thing like this you'd be kidding yourself. The nerves are good though as long as you don't lose sight of what you've got to do on the field.
"As soon as the whistle goes, the first bit of contact – a Fijian elbow in the face might knock all that out."
However, the inclusion of Karmichael Hunt (who was originally touted as a reserve fullback to Israel Folau) has certainly caused a lot of attention. In an interview with Rugby.com.au, Cheika said that he had focused heavily on individual players form during a tough Super Rugby season.
"I have been very pleased with some of the individual performances this season and this has really been the basis of many of these selections," he said.
One of the notable omissions was Stephen Moore, who after being publicly backed by the Wallaby coach, was not even included in the run-on side, with Force hooker Tatafu Polota-Nau filling in the hooker role. According to Cheika, this was again based on form.
"Tatafu has been challenging Stephen for the number two jersey for many years and his form has warranted his selection. Stephen is our captain and he'll be up to the challenge of what both Tatafu and Tolu will bring this series," he said.
"We're growing a young leadership team within our side and Michael [Hooper] is a key man in this. His leadership at the Tahs has been exceptional this year and we expect the same on Saturday for a big home Test against a very strong Fiji side."
Aussie U20s ready for tough England showdown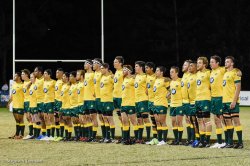 In a do-or-die clash for the top of the pool in the Under 20s World Cup in Georgia, Australia find themselves up against one of the heavyweights of U20s rugby.
The England system is widely regarded as being the best professional U20s rugby organisation in the world, with the team training all year round and preparing for the World Championship every year with a tilt at the Six Nations.
They have claimed three of the last four U20s titles, and, like Australia, have won their first two opening games against Wales and Samoa.
However, Wallaby back Liam McNamara is relishing another opportunity to push the champs, after they fell agonisingly short at the corresponding fixture last year.
"It's really exciting that we get another chance this year to beat them," McNamara told rugby.com.au.
"England is a really strong rugby nation.
"The Six Nations gives them a lot of time together and a lot of practice matches, which really helps with their continuity and helps build a strong bond."
However, McNamara has been developing a strong attacking bond of his own – alongside teammate Henry Hutchinson, the duo have been pivotal in Australia's threat in attack. Many believe the Aussies have not fully realised their attacking potential, but if there was any time to show it, it would be now.
"The rivalry between the Aussies and the Poms goes back centuries so there is a strong rivalry there," he said.
"England have been the dominant force at this level for the past few years but I really believe we have the team to match them."
"We've got some great ball players with Harry Goddard and Hamish Stewart, some really powerful centres and a silky back three," Hutchison said.
"We're getting those combinations and it's a slow, progressive thing but coming to England, the third game, we are feeling really good and ready to rip in."
The match kicks off Friday morning at 2:30am AEST. 
Boks ring in the changes for France test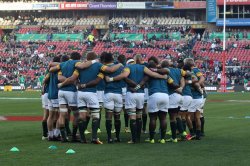 Oh yeah, in case you'd forgotten, the Springboks are playing a series against the French. Last year was the worst year for the Springboks in their professional history, and coach Allister Coetzee is under huge pressure to ensure there is no repeat this year.
Coetzee has rung in the changes to the Boks, with uncapped quartet Andries Coetzee, Raymond Rhule, Courtnall Skosan and Ross Cronje in his starting team for the first test on Saturday.
They have also gone for new blood in the skipper position, with No 8 Warren Whiteley becoming the 58th Springbok captain.
He also has some experience in his squad, including World Cup winning centre Frans Steyn in the squad. He is still keen to move on from last year though, as there are only seven players in this squad that also played in the final test of the year against Wales last November.
"We have gone for settled combinations and selected players for the starting fifteen who have trained well with us. They are in good form so far this season and they will be battle-ready. It is a great opportunity for our uncapped players to cement their places in the team," Coetzee told SuperSport.com.
"The set-piece will always be very important against any European side. However, our set piece was one of the positives in 2016 and I believe we will build on that. We prepared well and are looking forward to Saturday."
The Boks have good reason to feel confident. This year has been an improved one on the Super Rugby front and a good series against the French will go a long way to them restoring some pride.
The French are yet to name their squad. You'll either get a French team that turns up, or a French team that doesn't. Either way, expect a lot of field goals and not a lot of tries. Yawn.
Playing with Lions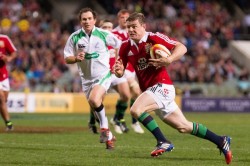 It's fair to say that a lot of people don't have lot of faith in the British and Irish Lions, off the back of their recent loss to the Blues. The tourists arrived in Christchurch yesterday, and will be expecting a volatile reception from a ruthless Kiwi public when they take to the field against the Crusaders tomorrow night.
However, upon arriving in the Garden City, Lions coach Warren Gatland told BBC Sport that he believes the standard of New Zealand's Super Rugby sides rivals that of the All Blacks. 
Quite clearly, you haven't watched the All Blacks last year, have you Warren?
"There is so much strength in depth in this country," Gatland said.
"I don't think there will be a lot of difference between some of the Super Rugby sides and the All Blacks.
"These guys have been together seven months and the All Blacks will be coming together cold."
Well, I'm just gonna say this. If the All Blacks still smash you guys, imagine what that All Blacks outfit would have done if they had been together as long as you have.
All Blacks coach Steve Hansen on the other hand thought that Gatland was playing funny buggers, in a conference with the NZ Herald.
"I think he was probably trying to take a bit of humour having struggled a little bit in the press conference before that I suppose," said Hansen.
"I don't think there is any comparison between test rugby and Super Rugby but he's probably just trying to make a light comment.
"I have always said this and I still believe it, they are the best Lions side to come here. Arriving on a Wednesday and having to play on a Saturday is just too tough and we wouldn't do it. So you can look at that performance and let it go.
"Look at last night and they still have people trying to find out who their mate is beside them. They are in the infancy of this tour and they will only get better."
Hansen meanwhile named an extremely imposing NZ squad, with three Barrett brothers in the mix and stalwart Kieran Read as captain. View the squad in the NZ Herald link.