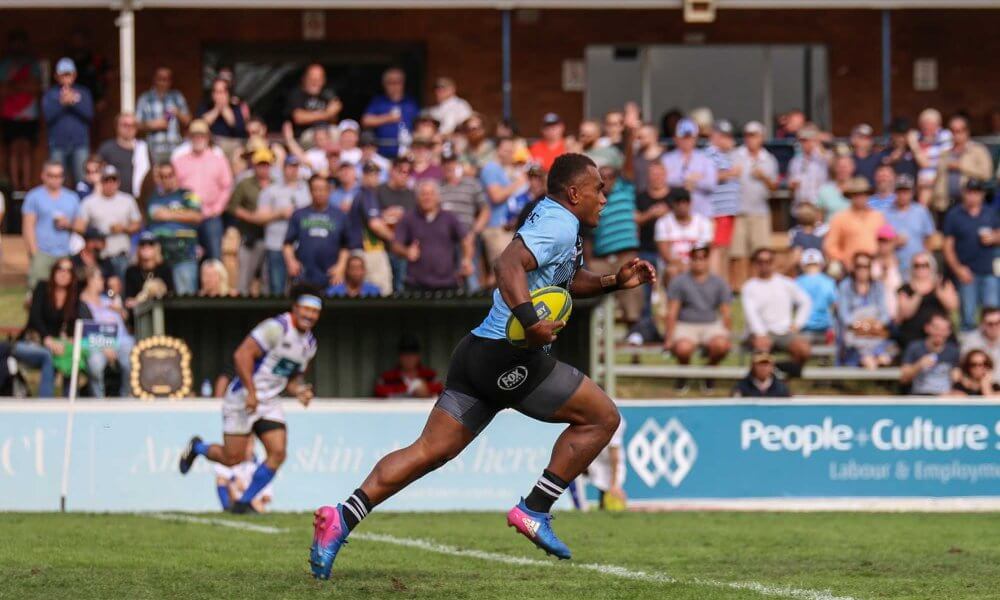 Friday's rugby news sees the WA inquiry examining that $1, the Brums and Rebels organising trials, Wessels talking up next year, and the goss for the next round of the NRC.
---
That One Angry Dollar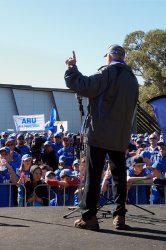 The Senate inquiry in WA has seen everything, from CEOs refusing to answer any questions to verbal boxing matches between different members. However, the inquiry today focused on one particular event: the ARU selling the Melbourne Rebels to Andrew Cox, and Cox selling  the Melbourne Rebels back to the VRU for $1. And what a controversial dollar it has turned out to be.
The inquiry has seemingly entered into a game of 'follow-the-money', examining why so many millions of dollars were handed to the Rebels.
Senator Linda Reynolds raised a potential technical insolvency when she grilled Rob Clarke in the chair. What did Clarke do? None other than say he wasn't really involved in the dealings with Cox, instead saying that ARU chief executive Bill Pulver, legal counsel Richard Hawkins and chief financial officer Todd Day carried out the deal.
"He (Hawkins) conducted all of that process," said Clarke, as reported by the West Australian.
"At management meetings all we would see is that he was satisfied with the due diligence process he was undertaking.
"The chief counsel was leading it, but I am sure Bill (Pulver) was across it.
"I would have been very surprised if the deal had gone ahead if there were issues. I can't recall any issues being raised."
Reynolds however was not done with Clarke, examining the $1 of the Rebels to Cox by the ARU. This deal included "a $13 million write-off, $1.8 million cleared with creditors, $6 million in incremental payments between 2016-2020 and $750,000 in working capital grants."
The $6 million in incremental payments has become of particular issue to Reynolds, as there is apparently no record of what those payments were actually for.
"Do you know if there were any clauses in there?" Reynolds asked.
Mr Clarke said: "I'm not aware. I didn't negotiate the agreement and I'm not aware of any clauses."
Trial By Combat
While many have been looking at the many crazy events of this year, some are looking forward to next year. And none more so than the Rebels and the Brumbies, who will officially meet for a trial match in the 'neutral' town of Queanbeyan next year.
The Super Rugby draw for next year was released nearly a fortnight ago, and it comes as the first preseason fixture announced for both sides.
The match will kick off at 6pm AEDT at Seiffort Oval on February 3rd 2018 and serve as the first hit out for both clubs, with the Brisbane Tens following a week later.
It will be new Brumbies coach Dan McKellar's first match at the helm, and he hopes to use the match as a solid indicator as to where his new Brumbies side will be at when he chatted to rugby.com.au.
"This will be the squads first game of the year and will provide a good litmus test of where we are at coming out of our pre-season," he said.
"The Rebels have recruited strongly and we are looking forward to a quality hit-out. We are looking forward to playing at Queanbeyan and engaging with our local supporters."
It is an encouraging sign that pre-season games are already being announced. Nearly every Super Rugby club will have their work cut out to regain their following, as many folks have become disinterested in Super Rugby after this year.
This match could very well serve as a barometer for Brumby supporters in general in 2018.
Speaking of which…
Misfits Who Fit…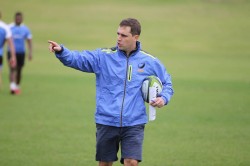 New Rebels coach Dave Wessels had huge success building up a team culture at the Western Force. Trying to replicate that in Melbourne may be seen by many as a difficult task, but to Wessels it will be one that he relishes for one simple reason: for the majority of this year, both the Rebels and the Force were both heavily considered to be on the chopping block.
Wessels had made it no secret that he related to the Rebels, even before the Force were cut.
"I felt a real affinity with them, I think they've been through a lot of the things we've been through the last couple of months, their fans and families and things have felt the uncertainty that we have," he said to rugby.com.au. 
"I think there was kind of a natural fit there.
"Probably being the two newer teams in Super Rugby, us and the Rebels, I think in some ways we're a little bit like the outsiders in the traditional rugby circles in Australia and that's also appealing to me here."
In the next few days, it is to be expected what Wessels squad will look like for next year. Turns out it'll have a lot of Force players, with many reportedly considering joining their old coach at the Rebels. Adam Coleman and Dane Haylett-Petty are of particular interest to the Melbourne side, as many Force players wanted to work with Wessels again.
"I think a lot's been made of the fact we're going to take some Force players and some Force staff, and that was a big deal because I felt like we were on a journey and we haven't finished that journey yet," Wessels said.
"At the same time, I think what hasn't been really said is how exciting the Melbourne list is. Being there yesterday and seeing some of those young guys in particular, they've got some really really good players and I think I'm just excited to work with those guys and the combination of the two groups will be really special.
"It's like the misfits who fit. We're just excited about that challenge."
"To be honest, at a point during the decision making process I was really conscious to say I'm really choosing to go to Melbourne for the merits of Melbourne and being there yesterday again, I was just really excited about it," he said.
"There's some really fantastic people involved and I've known Baden Stephenson the CEO for quite a while and long before all of this happened and he's a guy that really excites me.
"He's got a great energy, I just think the club's at an exciting time now and it's been an infant for the last couple of years but it's time to grow up a little bit and I think to be a part of that journey and process will be exciting."
By a Country Mile
Finally, we turn our focus to the only rugby that is on this weekend, the NRC. This year has been a solid one so far for the competition, with record crowds, increased interest, and a current four-way dogfight for the top of the table.
However, as was the case in early seasons, many of the NSW teams have been struggling against the opposition. And none have been more difficult than the NSW Country Eagles, who have gone from being grand finalists last year to effectively playing for their season this weekend at Scully Park in Tamworth. Ironically, it will be against the same team, Perth Spirit.
In an honest article for rugby.com.au, Eagles coach Darren Coleman believed that this slump in form has come off the back of a misfiring attack, which has certainly been looking off colour compared to last year.
"There is still an air of frustration around our performances at the moment. It's tricky," he said.
"There is plenty of spirit in that team, they defend well. I'm just trying how to unlock a bit of that attacking flare that we are missing."
If you had the answer [to fix the misfiring attack] I would kindly take it. It's similar personnel in many positions from last year, and for some of the ones we don't have, we have replaced with equally quality players.
"We were just finishing our line breaks better last year. Dave Horwitz and Kyle Godwin, feeding Kellaway and [Reece] Robinson, Newsome… it was generally ending in tries, but this year it's not quite there.
"Kyle, you'd like to think is still a bit off his best, with his speed and agility to break tackles. Jake Gordon, still hasn't quite got the same zip coming back from a reasonable ankle injury. Kellaway is on the up, no doubting that; Newsome has made a really good fist of 13; Tommy Hill has a lot of punch when we bring him on at centre, and Seb Wileman, he was the form 13 of the Shute Shield as well.
"It's not fire power; it's trying to unlock it, and that is why that victory over the Rays [in Round 5] didn't feel like a great one because I am generally puzzled and worried how we unlock it."
Coleman has had a crazy year, enduring many highs and lows as coach for Warringah in the Shute Shield. He has been the coach of the Country Eagles since their inception, and while last year brought a huge pressure of expectation, Coleman believes his team can still deliver the goods.
"It's definitely been the most challenging thing I have done as a coach, and I said to the boys after the win in Goulburn that I have to take a bit of blame for our start to the NRC," he says.
"I have definitely taken some short cuts and I don't feel that I'm as emotionally invested as I should be."
"We need it to come now. We have had five games now where we haven't quite clicked, and you can't go through a whole season and expect to be there at the end without clicking.
"So, it'll have to click from this week for us."
On a side note, the NRC teams were released yesterday and there's plenty of big names coming back to play for their respective NRC clubs, including Nick Phipps (Rams), Rory Arnold (Vikings), and Tom Robertson (Eagles). Check out the team lists here. 
Last weeks Pasifika Round separated the men from the boys, with Queensland Country, Fijian Drua, Canberra Vikings and Brisbane City all getting up. It also saw some of the biggest crowds in NRC history (particularly at TG Millner), showing that the competition is really starting to come into it's own and begin to build a following.
This weekend sees the Drua take the bye, so all the Australian teams will be in action. And effectively, this round will serve as a last roll of the dice for all the NSW teams. First off, the Greater Sydney Rams will take on the might of Queensland Country at TG Millner after falling short in a brave performance to the Drua last week.
NSW Country Eagles will then host the Perth Spirit in a rematch of the grand final last year at Scully Park in Tamworth, with the result effectively sealing the Eagles fate if they lose. However, the Spirit will want to win this one to get to the top of the table, so expect a great match in the Country.
Sunday sees the Vikings back in Canberra hosting the Sydney Rays in a match that will effectively decide the fate of this season for the men in the Harlequin jersey. And, finally Brisbane City will be looking to leap into the top four when they host  the Melbourne Rising at Wests Bulldogs in Brisbane. The Rising will pretty much be playing for pride, but they do have the talent to spring an upset on the Queenslanders.
Get out there and support your rugby this weekend!