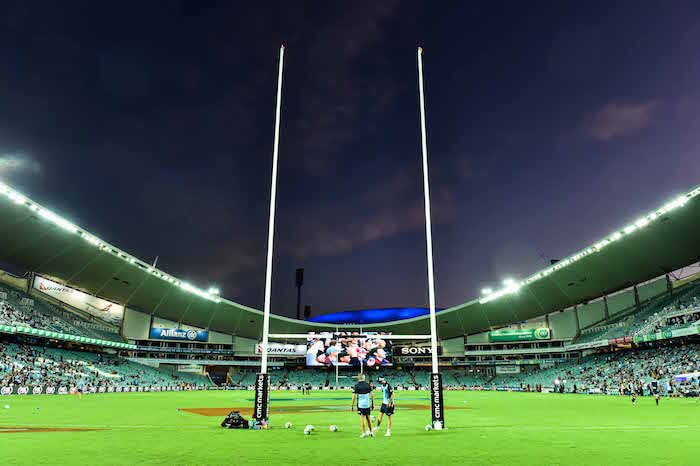 It's the final news day for the year. Friday's Rugby News has concerned Fijians, some concerned Reds, and news from the guys and gals of Aussie Sevens rugby.
---
Rokocoko warns
Starting overseas, a major topic of discussion has begun to surface in the Top 14. On Wednesday of this week, Stade Francis players Josaia Raisuqe and Waisea Nayacalevu stood trial over a drunken brawl in a famous Paris nightspot. Raisuqe was also charged with sexual assault.
The trial has highlighted many issues in regards to player conduct outside of the rugby field, but also conversely, has raised issues about Pacific Islander player treatment, education and management. The latter topic is one of particular importance to former Racing 92 and All Black veteran Joe Rokocoko, who believes this court case highlights many of the issues he sees every day when it comes to Pacific Islander players getting signed to French clubs.
While the topic is based within the context of France, it does put a lot of things in perspective in regards to many PI players who are recruited internationally.
Rokocoko is heavily involved with the significant contingent of Fijian rugby players in the Top 14, working with them through the Pacific Rugby Players Welfare (PRPW) association.
He admitted that while the enthusiastic recruitment of Fijian players by French clubs such as Clermont and Brive has done much for Fiji Rugby, it also comes as a double-edged sword, according to an interview he had with the AFP. 
"On one hand they are recruiting such young players and sometimes even the federation isn't aware of what's going on," he said.
"Salaries are too low and Fiji, Tonga or Samoa lose out.
"That's what you hear from over there.
"On the positive side, it's a chance for the player to go abroad, to learn a different culture, to play better and to develop his game."
Rokocoko has spoken to Raisuqe and Nayacalevu. In the interim period, Stade has kept on Nayacalevu, but sacked Raisuqe.
"They went through a hard time. I met them a week after the incident, they said they'd made the wrong choice and they really regretted it.
"This has been hard for them but it's a good way for us, for Fijian players, to open our eyes, it could also happen to us."
While Rokocoko highlighted the incident is a major wakeup for overseas Fijian players in France, he also cautioned many of the French clubs for their treatment of Fijian players, saying that the events concerning Raisuqe and Nayacalevu are not an isolated incident.
"It's more than just a window dressing, especially for those suffering from depression," Rokocoko said.
"We've had cases of suicide (Tarbes winger Isireli Temo took his own life in 2016), and regret not having acted earlier.
"For a French person, they think that just because the player has a smile, everything is fine.
"But that's normal, they don't express their feelings, they don't reveal their problems.
"In Fiji, we smile, and carry on.
"That's a mentality we are trying to change, to get the Fijian players to talk about their problems, to share things, so that they don't feel homesick.
"I don't know if the academies already do this but they should have one month courses on French life, to learn about taxes, and everything a player needs to know before leaving home.
"That would ensure that Fijians don't come here without knowing the French system, what their contract involves, so he's treated fairly and that he won't be in for any nasty surprises."
Thorn backs Smith
Queensland Reds coach Brad Thorn is hopeful George Smith will be able to make a return to the Reds in 2018. Smith has been battling a back injury he sustained in Japan's Top League for the past five weeks, and looks to be seeking specialist help here in Australia.
But Thorn is still hopeful that the injury won't signal an end to Smith's incredible career.
"He's getting a few opinions – which is the smart thing to do – and we will find out more about that," he said to rugby.com.au.
"He's a real valued guy and hopefully there's a good result there.
"He's trying to look at those opinions and he's keen to play footy.
"I don't think he's thinking about that sort of thing [retirement] at the moment.
"I think he was playing a game or training, felt something, played on and I guess when you're aware there is a niggle or something you get it checked and something needed to be done about it.
"It's just whether or not it's a long term thing that puts him out or if it's a shorter term thing."
Thorn also took some time out to answer questions in regards to the recent Reds squad announcement, and hopes that everyone in the squad will look to compete hard to get a place in the starting team. For Thorn, he is particularly excited about the match up between Quade Cooper and Hamish Stewart.
"It's a competitive environment so game on, as far as I'm concerned.
"That's all I've ever known – people have said I'm not an experienced coach but what I am experienced in is playing professional footy and I've been doing that for a long time.
"I love to compete, I love the competitive environment and that's what it is.
"I never got picked because I was a nice guy, you've got to earn the right and compete for a spot – it's healthy."
Sevens Corner – Gals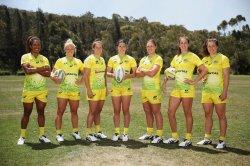 While the Wallabies finished up this week just gone, the World Sevens series is getting underway today in Dubai (check out Fraser's piece on it from yesterday).
Starting with the girls, it looks to be encouraging times for our Womens team. While 2017 didn't live up to the highs of 2016, the inaugural AON Womens Sevens tournament showed that there is plenty of talent in Aussie rugby, and there's high hopes the gals can bring a new strategy and tactics to their first event in Dubai.
Charlotte Caslick admitted that they have been working hard with coach Tim Walsh leading up to the tournament.
"We have been trying some new tactics and we will be putting them on show in Dubai", she said to rugby.com.au. 
"I'm not really sure what to expect from the other nations.
"Leading into this big year it is the time to try new things and see what works and what doesn't."
For co-captain Sharni Williams, this season of Sevens will be particularly important, as it well lead into the Commonwealth Games next year on the Gold Coast.
"We've put all the preparation we can into this series to start off with a bang," she said.
"This will really show us how we have prepared for the series.
"It's probably not the pressure, it's more trying to juggle all of those tournaments and to be peaking at the right times.
"I think we trust our conditioning staff and that they've got the right things on board and the right knowledge.
"We put our trust in them to go out and perform and do everything we possibly can each and every tournament.
"There's no 'which tournament should we win, which tournament should this happen, where should we taper off'.
"It's now or never and let's go out and give everything in every single tournament."
Sevens Corner – Guys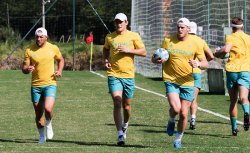 Meanwhile, the boys campaign will officially get underway after the girls, and James Stannard is expecting the new rookies of the squad to rise to the occasion and deliver big after a disappointing campaign last year.
Stannard has been part of the Sevens outfit since 2010, and admitted that the game has undergone a lot of changes in that time.
"Every country is a bit different in the way they've changed," Stannard said to rugby.com.au.
"The sport I played back in 2010, compared to now, back then there was a lot of pull out sort of rugby – not much contact.
"Now there is a lot of contact and I think the game is evolving. Teams are adjusting to the way the game is evolving."
This season is looking a lot more encouraging for the Mens team, as the pre-season tournaments have seen many successes. For the team now, it's all about translating that into the main tournament.
"Young guys like Maurice Longbottom have played a lot of exciting football over the last four tournaments and earned himself a spot and a debut for this World Series in Dubai," said Stannard.
"They're great assets to the team and I'm looking forward to seeing them play.
"We have had a bit of preseason success which gives us a lot of confidence first up but more importantly it gives us some good momentum coming into Dubai for the opening of the season.
"The more frequently you can be playing footy, the better you are going to be as a team.
"We have had some success and we are excited about that but we are under no illusion that we have got to back that up this weekend in Dubai."
---
Hey folks, other Nick here. As mentioned above, with 2017 all but over on the Aussie rugby season front, this will be our last daily news segment of the year. I'll be back next year but I just wanted to give a shoutout to Nick H, who finished up doing the news for good on Wednesday. It's been a blast doing the news with you, and I look forward to plenty more banter at future NRC games with Pedro.
Finally, thanks to all of you who continue to read, listen, comment, contribute to and donate to the site. We have a frankly awesome rugby community here, and that all comes down to guys and gals like you. You are the reason GAGR keeps going, and the reason why we can afford our massive corporate yacht.
Hope you all have a safe and happy Christmas holidays, and I'll see you in the new year.