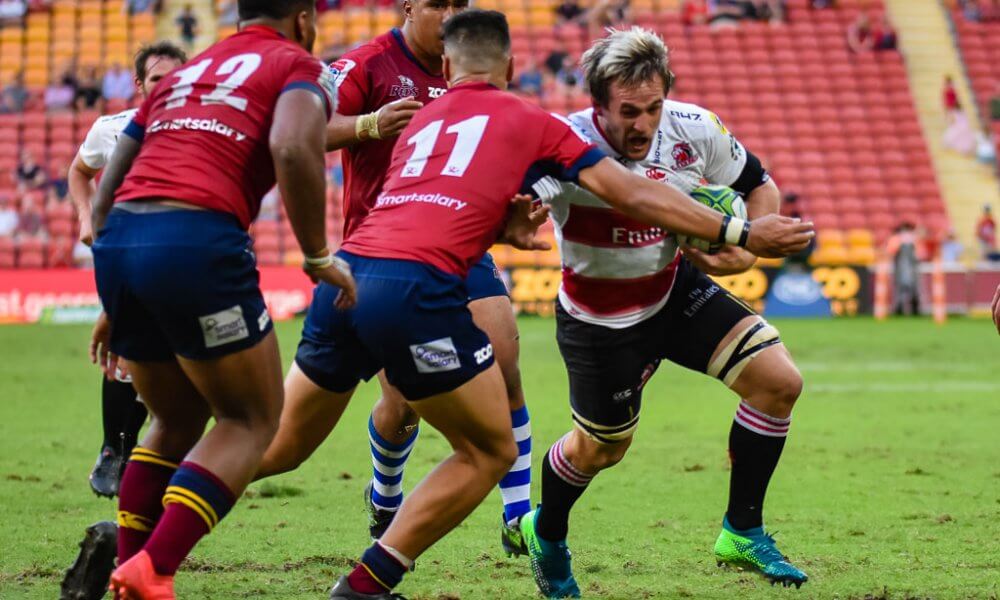 Friday's Rugby News sees the matches for the weekend, club corner, Cheika confident in Folau and Gordon pushing for a win.
If you haven't already checked it out, take the time to have a read of Jamie Miller's article "Australian Rugby: How to stop it Failing Upwards."
---
Squads out on the town
And here we are friends. Once again, the rugby is back on this weekend, and we have plenty to talk about.
It's a pity there's no Force match on this weekend to lift our spirits, so the boys in Super Rugby are going to have to put on a big show.
The Reds will kick off the round tonight when they head into the lions den to play the Hurricanes at the near impenetrable Cake Tin in Windy Wellington.
The Reds see the return of Scott Higginbotham, with JP Smith also coming in place of James Slipper, who has been left out for 'welfare reasons.'
Chris Feauai-Sautia has been ruled out due to concussion, so Duncan Paia'aua will come into the side.
Reds Squad: Hamish Stewart, Filipo Daugunu, Samu Kerevi, Duncan Paia'aua, Jordan Petaia, Jono Lance, Ben Lucas, Scott Higginbotham (c), George Smith, Angus Scott-Young, Kane Douglas, Izack Rodda, Taniela Tupou, Brandon Paenga- Amosa, JP Smith. Reserves: Andrew Ready, Sef Fa'agase, Ruan Smith, Harry Hockings, Liam Wright, Moses Sorovi, Izaia Perese, Aidan Toua.
Many are already writing off the Reds for this game, and it isn't hard to see why. I expect they'll turn up after last week's embarrassing loss, but I don't think they're going to win. Hurricanes by 14 or more.
Check out our Reds preview here. 
Next up the Waratahs will be hosting their third Kiwi side in as many weeks, when they play the Highlanders in Sydney.
Ned Hanigan has been ruled out for six weeks with a knee injury, so Tom Staniforth will come into the starting lineup, and Ryan McCauley and Tolu Latu will be named on the bench.
Jake Gordon will also return to the starting halfback role.
Waratahs Squad: Israel Folau, Cam Clark, Curtis Rona, Kurtley Beale, Taqele Naiyaravoro, Bernard Foley, Jake Gordon, Michael Wells, Michael Hooper (c), Will Miller, Rob Simmons, Tom Staniforth, Sekope Kepu, Damien Fitzpatrick, Tom Robertson. Reserves: Tolu Latu, Harry Johnson-Holmes, Shambeckler Vui, Ryan McCauley, Jed Holloway, Nick Phipps, Lalakai Foketi, Bryce Hegarty
The Waratahs can win this game. They have the talent to do it. They have the skills to do it. But, we're 39 down so far, so I'm backing the visitors. Highlanders by 7.
Lastly, the Brumbies will begin their tour of South Africa with a match against the Lions. 
The Ponies are still to announce their squad, so I'll put that in the comments when it's announced. But let's be honest, the Brums are genuinely boring to watch right now. They are the equivalent of watching paint dry. There's no excitement in anything they do.
But, as I've said with every damn round that has come beforehand, come on, prove me wrong!
Lions by 20 or more.
The Rebels will have the bye this weekend.
In the other matches from the round, the Sunwolves travel to Hong Kong to host the Stormers, the Blues will look to break their own streak against Kiwi teams when they face the Crusaders,  the Sharks will host the Chiefs while the red-hot Jaguares will host the Bulls in Buenos Aires. That last match should be an absolute banger of a game, and if the hosts win it will be their sixth win on the trot.
Club Corner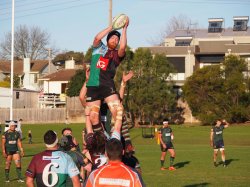 Club Corner is back for another week, and we'll kick off down in South Australia.
Onkaparinga kicked off last round with a 61-14 drubbing of Woodville. Souths went down in tough clash against Burnside 10-17, and Old Collegians grabbed their first win of the season with a 29-10 victory over Brighton.
Round Four Fixtures:
Woodville v Old Collegians 
Burnside v Onkaparinga
Brighton v Souths Suburbs 
Next up, the Shute Shield in Sydney served up a few surprise results in round 6 which opened up the ladder. West Harbour confirmed their rise up the ladder with a 61-22 drubbing of Gordon, Northern Suburbs continued to heap more pain on the Wicks with a 17-28 away win, the Rebels grabbed a much needed 35-33 win against Eastern Suburbs, Sydney Uni pumped the Marlins 45-13, and Eastwood pulled off a surprise victory against the Rats at TG Milner, winning 22-12.
Round Seven Fixtures:
Southern Districts v Gordon 
Eastern Suburbs v Sydney University 
Manly v Warringah 
Northern Suburbs v Parramatta
Eastwood v West Harbour 
Randwick will have the bye.
Next up, the Hospital Challenge Cup in Brisbane served up a lot of matches that saw defence go out the window. Uni of Queensland finished off Wests 45-29, Easts defeated Norths 38-10, Bond Uni grabbed a much needed 39-32 win over Sunnybank, and GPS inflicted a surprise win over current ladder leaders Souths, 26-24.
Round Seven Fixtures:
Norths v Brothers 
Souths v Sunnybank 
GPS v University of Queensland 
Wests v Easts 
Bond University will have the bye.
Over in WA, the Premier Grade gave us some delicious encounters in round six. Perth Bayswater grabbed an important 31-26 win over Palmyra, Joondalup went down 18-30 to Nedlands, Wests cleaned up UWA 18-34, Associates defeated Kalamunda in an armwrestle, 24-29, the Southern Lions came off their bye with a 54-22 win over the Cavaliers, and ARKs went down 28-33 to Cottlesloe.
Round Seven Fixtures:
Palmyra v UWA
Wests Scarborough v Joondalup
Nedlands v Kalamunda 
Associates v Cottesloe
Coastal Cavaliers v Wanneroo Districts 
ARKs v Southern Lions
Perth Bayswater will have the bye.
Next up, the rugby served up in the John I Dent Cup in Canberra was a lot closer than their other club counterparts. Queanbeyan came off the bye with a 20-29 win over Easts. Royals got back to winning ways with a 26-24 last ditch win against Uni-Norths, and Wests now find themselves on the bottom of the ladder with a 17-35 loss to Tuggeranong.
Round Seven Fixtures:
Uni-Norths v Wests 
Queanbeyan v Royals 
Gungahlin v Easts
Tuggeranong will have the bye.
Lastly, we head down to Melbourne for the Dewar Shield, which saw Footscray continue their poor recent form with a 17-37 loss to Moorabbin, Harlequins defeated Power House 31-10, Melbourne slaughtered Box Hill 72-5 and Melbourne Uni grabbed a vital away win against Endeavour Hills, 10-19.
Round Five Fixtures:
Endeavour Hills v Footscray 
Melbourne v Harlequins 
Melbourne Uni v Moorabbin 
Power House v Box Hill 
Remember to enjoy your club rugby this weekend, and remember, let's keep making club rugby great again!
Won't Walk the Walk
Michael Cheika is busy in squad assembly mode, and has had to answer repeated questions around Israel Folau's inclusion in the Wallaby squad.
Izzy has been causing a bit of a firestorm of controversy over the last few weeks, with his usage of social media being seen as critical of homosexuality.
Cheik confirmed he has spoken to Izzy about the matter, and also has reminded the Wallaby squad of their conduct on social media. However. he remains confident that Izzy will stay on in Aussie rugby.
"We need to be focusing on footy and getting ourselves clear on a big series coming up against the northern hemisphere champions," Cheika said on the radio. 
"To do that, we've got to have everyone focused on footy.
"So this has been done. It's been dealt with, so it's not going to be an ongoing issue.
"We've spoken but I'm not going to be reading the riot act about that (online conduct) to anybody.
"I'm going to be reminding guys what the team is about, what it means to be part of the team and then guys make their decisions from there.
"And Izzy wants to be part of the team, not just now, in the future as well.
"There's a lot of people that think that he's trying to use it as some tactic to get out of playing. If he wanted to go, he could go easily.
"He wants to play rugby, he understands that he doesn't want to affect the team around those things because that's my responsibility to the team.
"And I think, like I said, if it's not ongoing, it's not going to be an issue."
Izzy has also been pissed about being on the Wing at the Waratahs, but Cheik all but confirmed where he'd want Izzy to play.
"Fullback for me. He's too invaluable around defusing high balls," Cheik explained.
"You saw what he did on the weekend.
"If you want to get him on the edge to play kick ball to him, you can manufacture that to him, just like the Tahs did in that game when he was on edge.
"He was devastating in that space."
Knock that nail in
Speaking of the Tahs, the last few weeks they've been the closest (at least in scoreboard terms) to defeating a Kiwi side and ending the streak.
This weekend they come up against the Highlanders, and Jake Gordon has made it clear the Tahs need to make use of their possession if they are to grab a 'huge' win.
"That's been our aim (to break the drought)," he said to rugby.com.au. 
"The last two weeks, we haven't had as many errors but the little analogy (is) just to keep knocking the nail.
"For us, at the moment, it's in those pressure situations, it's holding onto the ball and not giving the ball over easy.
"We kept fighting (against the Crusaders).
"I think it was maybe 10 phases into that last two minutes in the game and I felt like we put ourselves in a position to win that game."
Gordon himself has a had really impressive season so far, and many folks are looking to see him break into the Wallabies squad. With the Irish series coming up though, he made sure that his focus is on the Tahs for now.
"We're against another Kiwi opposition and personally, (it's) just keep playing good footy," he said.
"For me, it's working on those little things that I've been doing in training and bringing them out on the paddock."
Gordon will go head to head tomorrow night with All Black flyhalf Aaron Smith, which will be the biggest test for him so far in his career.