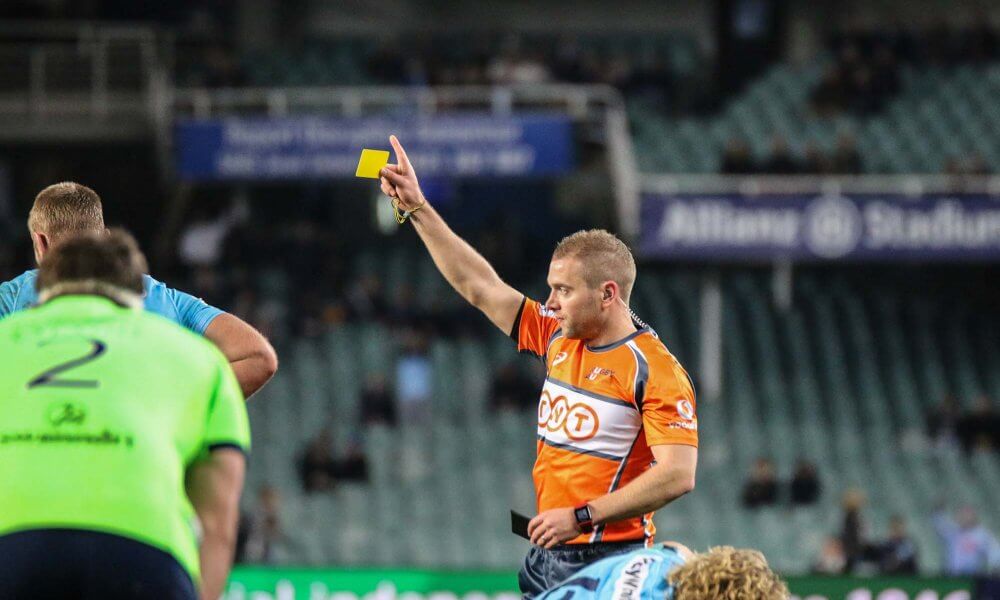 Friday's Rugby News sees squads, squads and more squads, club corner, some Aussies who made it to the final and a Brumby taking the reins of the Wallabies.
---
Time to Dance
Well ladies and gents, it's that time of the year again. From Super Rugby to club rugby, we are well and truly in the business end of the season.
The Crusaders and Lions will do battle for the trophy. Fun fact, the Lions, even since the days of Super 12, have never the trophy. Ever. This match also marks the first time in Super Rugby history that the two same teams who contested the final the previous year are also contesting the final again this year.
Crusaders Squad: David Havili, Seta Tamanivalu, Jack Goodhue, Ryan Crotty, George Bridge, Richie Mo'unga, Bryn Hall, Kieran Read, Matt Todd, Heiden Bedwell-Curtis, Sam Whitelock (c), Scott Barrett, Owen Franks, Codie Taylor, Joe Moody. Reserves: Sam Anderson-Heather/Andrew Makalio, Tim Perry, Michael Alaalatoa, Luke Romano, Pete Samu, Mitchell Drummond, Mitchell Hunt, Braydon Ennor
Lions Squad: Andries Coetzee, Ruan Combrinck, Lionel Mapoe, Harold Vorster, Courtnall Skosan, Elton Jantjies, Ross Cronje, Warren Whiteley (c), Cyle Brink, Kwagga Smith, Franco Mostert, Marvin Orie, Ruan Dreyer, Malcolm Marx, Jacques van Rooyen. Reserves: Corne Fourie, Dylan Smith, Johannes Jonker, Lourens Erasmus, Marnus Schoeman, Dillon Smit, Aphiwe Dyantyi, Howard Mnisi
They are good squads on paper, but let's be honest: the Crusaders should be on track to win this. They've got the form, they've got the wins under their belt, and they've got the depth. Crusaders by fifteen or more.
Predictions GAGRS?
Aside from there, there is also a match going on down at Leichhardt Oval tonight too, with the Michael Cheika XV taking on a Super Rugby Selection XV. While it is a Wallabies trial, there are some interesting players in the mix for this one:
Cheika's Cheeky Chumps: Scott Sio (Brumbies), Folau Faingaa (Brumbies), Jermaine Ainsley (Melbourne Rebels), Adam Coleman (Melbourne Rebels), Rory Arnold (Brumbies), Adam Korczyk (Queensland Reds), David Pocock – captain (Brumbies), Caleb Timu (Queensland Reds), Will Genia (Melbourne Rebels), Hamish Stewart (Queensland Reds), Jack Maddocks (Melbourne Rebels), Billy Meakes (Melbourne Rebels), Reece Hodge (Melbourne Rebels), Marika Koroibete (Melbourne Rebels), Tom Banks (Brumbies). Reserves: Tetera Faulkner (Melbourne Rebels), Brandon Paenga-Amosa (Queensland Reds), Taniela Tupou (Queensland Reds), Izack Rodda (Queensland Reds), Harry Hockings (Queensland Reds), Lukhan Tui (Queensland Reds), Liam Wright (Queensland Reds), Isi Naisarani (Melbourne Rebels), Joe Powell (Brumbies), Jed Holloway (NSW Waratahs), Jordan Petaia (Queensland Reds), Sefa Naivalu (Melbourne Rebels), Jake Gordon (NSW Waratahs)
Manenti's Many Mavericks: James Slipper (Bond University/Queensland Reds), Anaru Rangi (Endeavour Hills/Melbourne Rebels), Sam Talakai (Box Hill/Melbourne Rebels), Blake Enever (Easts/Brumbies), Matt Philip (Endeavour Hills/Melbourne Rebels), Angus Cottrell (Power House/Melbourne Rebels), Richard Hardwick (Harlequins/Melbourne Rebels), Pat Sio (Eastwood), Moses Sorovi (Wests/Queensland Reds), Andrew Deegan (Wanneroo/Western Force), Filipo Daugunu (Wests/Queensland Reds), Duncan Paia'aua (Norths/Queensland Reds), Tom English – captain (Melbourne Unicorns/Melbourne Rebels), Pama Fou (Eastwood), Semisi Tupou (Box Hill/Melbourne Rebels). Reserves: Hugh Roach (Eastwood/NSW Waratahs), Fereti Sa'aga (Melbourne University/Melbourne Rebels), Mees Erasmus (Easts/Brumbies), Angus Blyth (Bond University/Queensland Reds), Tevin Ferris (Nedlands/Western Force), Mick Snowden (Eastwood), Sam Lane (Manly), Fabian Goodall (Eastwood).
Lot of good eggs in these squads. Not really going to make a prediction here, but for all those folks or who are keen, get down to Leichhardt Oval tonight, or you can stream on rugby.com.au.
It should be a great night for all concerned, and hey, you might even run into Jamie Miller and Hugh Cavill.
Club Corner
From one business end of town to the other, club rugby is heating up all round the country. And with that, comes a white-hot version of club corner.
Starting down in Melbourne with the BLK Dewar Shield, the final round of the regular season last week saw Melbourne claim the minor premiership with a 22-71 win over Footscray, Harlequins wrapped up second with a 36-19 win over Endeavour Hills, Moorabbin defeated Box Hill 30-21 to end their semi-final chances, and Power House locked in fourth spot, beating Melbourne Uni 34-5.
With that, all the winners from this round, Melbourne (67 pts), Harlequins (62), Moorabbin(48) and Power House (39) respectively, progress to the semis this weekend, before the preliminary finals next week:
BLK Dewar Shield Semi-Finals:
Melbourne v Harlequins
Moorabbin v Power House
Up the highway in Canberra, the final round of the John I Dent Cup saw Tuggeranong defeat Easts 31-57, Wests go down 22-39 to Royals, and in a thriller, Gungahlin stole fourth place away from Queanbeyan on points differential with a 47-5 win over Uni-Norths.
With four teams left, Tuggeranong (67), Royals (60), Uni-Norths (50) and Gungahlin (48) will compete in the semis down at Viking Park this weekend, with preliminary finals following up next weekend:
John I Dent Cup Semi-Finals:
Tuggeranong v Royals
Uni-Norths v Gungahlin
Away from club footy finals for a moment, the Intrust Super Shute Shield continued into the latter half of it's regular season, with Gordon going down 21-45 to Manly, the Pirates went down 31-48 at home to Northern Suburbs, Southern Districts lost 21-62 to Sydney University, the Rats won a thriller against the Woodies 17-16, and Eastern Suburbs defeated Randwick 41-24.
This weekend sees the penultimate round of the season, and there is plenty still to play for. The Students currently hold the top of the table, however only five points back are Northern Suburbs and Manly, so the game is still very much on.
Round Seventeen Fixtures:
Gordon v Southern Districts
Randwick v Sydney University
Eastern Suburbs v Northern Suburbs
Warringah v West Harbour
Parramatta v Manly
Back to finals footy, and we've got one of the more exciting finals series in recent memory up in Brisbane. Round Eighteen of the Hospital Challenge Cup last week saw the University of Queensland claim top spot with an away win, 14-33 over Souths, GPS defeated Easts 39-5 to take second, Bond Uni defeated Norths away 33-38, and Brothers finished their season on a high with a 16-26 away win against Wests.
The finals series sees University of Queensland (58), GPS (52) Easts (46) and Souths (46) progress through, with semis again on this weekend and prelims next weekend.
Hospital Challenge Cup Semi-Finals:
University of Queensland v GPS
Easts v Souths
Over in South Australia, the Coopers Premier Grade continues it's regular season. Round Twelve last week saw Onkaparinga defeat Souths Suburbs 40-26, Burnside defeat Old Collegians away from home, 32-41 and Brighton smack Woodville 75-7. Ow.
Round Thirteen Fixtures:
Woodville v Onkaparinga
Burnside v Souths Suburbs
Brighton v Old Collegians
And finally, we finish with the finals in Perth, with the FMG Premiership Division entering into its fourth round of playoffs. Round Sixteen last week saw Kalamunda go down 17-37 to Nedlands at home, Cottlesloe got back on track with a 42-17 win over Joondalup, and Wests Scarborough grabbed a vital 33-23 win over Associates, which has opened the race for second, third and fourth right up.
Currently, Cottlesloe (53), Wests Scarborough (54) and Associates (56) are in the running, but it's fair to say that with the penultimate round this weekend, Nedlands (65) are looking pretty safe for the win.
Round Seventeen Fixtures:
Kalamunda v Cottesloe
Joondalup v Wests Scarborough
Associates v Nedlands
It's the biz end of the season, and before you know it, it'll be all gone and it'll be NRC time… so get along and cheer on your clubs this weekend!
Super Final, Ctd.
The Super Rugby final continues to build, but this week has seen plenty of discouraging headlines in both camps.
Firstly, The Crusaders earlier this week came out and say they hope that a home grand final will see them bring in a full house at Rugby League Park in Christchurch.  Attendance has been notably down in The Garden City this year, and the disappointing turnout last week has some beginning to worry that the Saders might struggle to fill the 18,000 seat venue.
By comparison, Steve Hansen has been arguing that the Crusaders are long overdue for a stadium revamp, particularly after there was talks of building a stadium in a similar vein to the one down the road in Dunedin.
"Dunedin Stadium has shown what you can do there so I think we've missed the ball there, missed the opportunity," says Hansen to RadioNZ. 
"A lot of people have thought: oh, why do we need a rugby stadium and why do we have to support that, and it's bigger than that."
"When you have gone through an earthquake that's what we need."
Meanwhile, the Lions coach Swys de Bruin has been calling Angus Gardner out, as he fears that the Crusaders currently have rub of the green from match officials.
"They can't because they are champions and people think they are good get away with certain stuff," de Bruin said to Fox Sports.
"Because going through their clips — and you guys know me, I speak from the heart — there is a lot of things they get away with, more than other teams get away with."
In other notes, there are actually four Aussies that will be involved in the final on Saturday night. In addition to Gus being in charge of the whistle, Nic Berry will serve as an assistant referee, and (most notably) 6As and Pete Samu has been named on the Crusaders bench.
Taking the Reins
For Michael Cheika and his team, tonight's trial match at Leichhardt Oval is shaping up to be an important match in the teams Bledisloe preparation.
One inclusion is that Brumby David Pocock will be given the chance to take the reins again as skipper, in the absence of the still injured Michael Hooper. 
Cheik fronted up to the media again yesterday, and highlighted the importance of having a hit out like this. In addition, he also spoke about Matt Toomua returning to the national squad, with the young gun signing a new contract with the Melbourne Rebels. 
"Now that he's been signed to play back here it opens up a new scope for us around our options in the playmaking section of the field," he said to rugby.com.au.
"He's obviously got good track record with Australia. He played in the World Cup final in 2015 (and then in 2016).
"The team's changed a lot since then.
"I'll have a talk to him soon enough and get him back in as quickly as we can and see how he goes."
One big question mark was the emergence of who would play at Outside Centre. Two names immediately spring to mind on who will fill that role, but Cheik made it clear on where he wants one of those names to play.
"I think I've been pretty clear that I like Israel [Folau] at fullback," he said.
"If he did anything up there it's double drop in, some in attack, some in defence.
"We're going to see a few of the suspects on Friday night. Hodge will get some time there, might even let Jordan Petaia have a bit of time there.
"You might even see one of the wingers have a go in there or a Sefa Naivalu but not just go in there to fill a spot.
"You've got to go in there and arrive at the standards and do your job in that position really well. Once we get (Curtis) Rona and Israel back next week, we'll have a look at those guys and make some decisions once we're up in Cessnock."
Hamish Stewart has also been brought in to camp. But, Reece Hodge will be playing at Outside Centre tonight, and a few folks (including GAGR Favourite Dave Wessels) see him as a young, ideal candidate to take on the role.
"I think Reece is a natural centre, whether it be 12 or 13," Wessels told rugby.com.au.
"He will feel very comfortable there. He has fantastic acceleration which is an ability to genuinely take an outside hole, and defensively he is very solid.
"I think Reece has actually enjoyed playing in a few different positions because it has given him the perspective of what players either side of him expect of him in those roles. He knows, in some way, his role in the national side is going to be one that he has to be versatile, in order to fill those."
What do we reckon GAGRs? I for one have been impressed by Hodge every time he's put on the green and gold jersey. His acceleration is insane, his skill level is quality… and that boot. That boot. Do we think he's ready to move into Outside Centre?