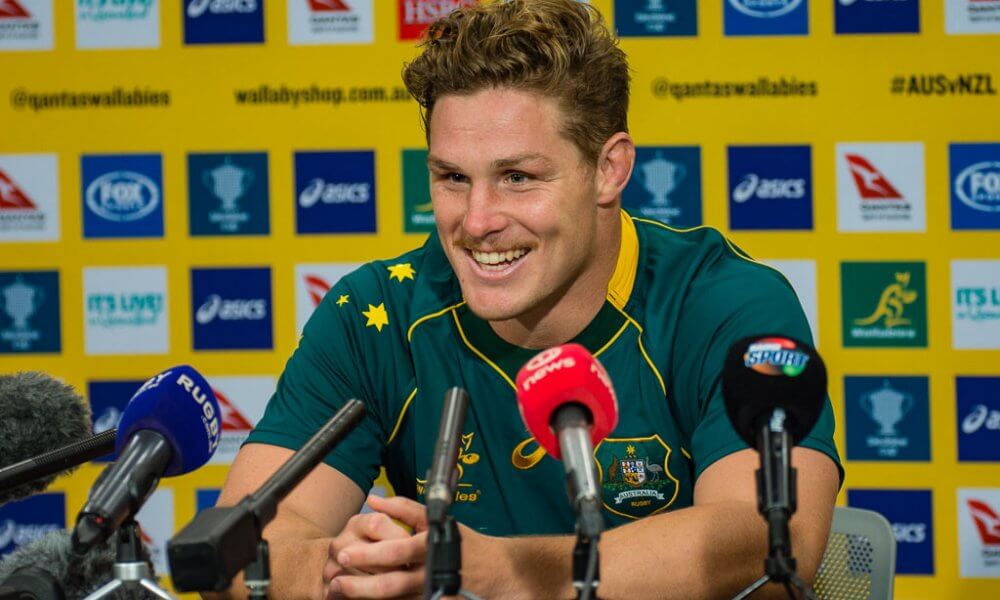 Friday's Rugby News has more on Rugby Australia's Women's World Cup bid, the sum to keep Hooper in Australia, a deliciously crispy edition of club corner, what's going on in the west this weekend and more NRC squads.
---
RA Corner
It's time for some Rugby Australia goss, and we'll start with the girls.
In 2016, the women's game was in dire straits when it was announced Buildcorp was pulling their support for the NRC due to a lack of progress to get more women playing.
Now, Australia has a Aon Uni-Sevens competition, the Super W, and back-to-back Bledisloe tests between the Wallaroos and Black Ferns, which will hopefully serve as the beginning of a more regular yearly test schedule for the girls.
The Wallaroos will be receiving test match payments for the first time ever this year, and three will be more universities in Perth, Melbourne and Sydney joining the Aon Uni-Sevens competition over the next two years.
And of course, the Women's Sevens team have won the World Series in two of the past three seasons, won the Gold in Rio in 2016, and the Silver on the Gold Coast in 2018. The fact we consider that silver 'disappointing' just proves my point of how this program has grown.
Well, as probably most folks already know, today Rugby Australia will officially be unveiling a bid to host the 2021 Women's Rugby World Cup, and if successful, it will mark the first time that the event has come to the Southern Hemisphere.
Raelene Castle fronted the media yesterday, where they announced Newcastle and the Hunter will host the event.
"There are currently over 60,000 women and girls playing rugby in Australia with a third of those playing rugby in New South Wales and Newcastle and the Hunter region is home to the largest concentration of female rugby players in New South Wales," she said to ABC News.
Castle admitted that she hopes to see the Wallaroos have more home tests, and hopes to see more back-to-back series with other international teams. Just imagine if the Wallaroos had been able to play against the Irish women's team in June this year?
"That makes sense from a practical point of view, the fact that you would turn all future rugby Tests into double headers," she said.
"There is no doubt every tier one nation has an established and developed women's program and that's certainly an evolution I'd like to see in the future."
With professional Women's Rugby now potentially on the horizon, many Wallaroo veterans are starting to back Rugby Australia's efforts to grow the game.
"It's a credit to all the girls who stuck with the sport, it was in dire straits but to see how much exposure we have now and the level we get to play at week in week out, it's just going to strengthen the sport in Australia," Wallaroo Grace Hamilton said yesterday.
If you want to know more about how to #backthebid, click here. 
The other big news out of Rugby HQ is on the mens front, with the announcement that Michael Hooper has officially committed to Australian and New South Wales rugby for a whopping five year, six million dollar contract.
Reports first surfaced of this deal back in April, and at the time the Wallaby captain played his cards close to his chest.
"There are a lot of things going on, as you can imagine. Whenever that time arrives, so be it," he said to rugby.com.au. 
"I love playing rugby in Australia. It is such a great place to play rugby.
"There is a great talent pool and we have a lot of players coming up who are hungry to win, and that's something that is exciting."
The contract takes Hoops through to 2023. Fans reactions have been mostly positive, with some questioning whether Hoops is worth the money and whether it would be better spent of giving it to grassroots.
I mean, he is the Wallaby captain, and he's a freak on the field. He's also never put a foot wrong outside of the rugby sphere and is a fantastic role model for many of the younger players. But hey, that's my opinion.
What do we reckon GAGRs? Is Hoops worth the money?
Club Corner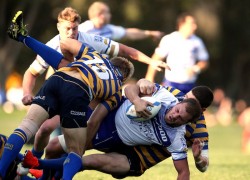 It's crunch time in clubland. And with it comes a super crunchy addition of Club Corner. Warning: may contain nuts.
Before we dive deep into the many Finals series that are going on, we'll start in Sydney, with the final regular season round of the Intrust Super Shute Shield. Last weekend, a hundred points plus were scored as Gordon went down 33-71 against Southern Districts, the Wicks were thumped 7-45 at home by The Students, Eastern Suburbs were embarrassed by the Shoreman at home losing 5-51, the Rats overcame a resilient West Harbour outfit, winning 38-16, and Manly got the fright of their lives, with Parramatta turning up and nearly knocking off the Marlins before going down 30-31.
This weekend, with a five point lead over Northern Suburbs and a home match against cellar dwellers Gordon, Sydney University should be guaranteed the top of the table. Manly, Warringah, Eastwood and Eastern Suburbs will round off the top six.
Round Eighteen Fixtures:
West Harbour v Parramatta
Southern Districts v Warringah
Manly v Eastwood
Northern Suburbs v Randwick
Sydney University v Gordon
South Australia is also still in its regular season, as the Coopers Premier Grade heads into its penultimate round this weekend. In Round Thirteen last week, Woodville were hammered 5-92 by Onkaparinga, Burnside defeated Souths Suburbsa 20-12, and Brighton destroyed Old Collegians 62-34.
With the penultimate round this weekend, the top four (Burnside (58 pts), Onkaparinga (52), Brighton (45) and Old Collegians (39)) are all but locked in for the semi-finals, with twenty-one points separating fourth from fifth.
Round Fourteen Fixtures:
Onkaparinga v Burnside
Old Collegians v Woodville
Souths Suburbs v Brighton
Now the regular season is out of the way, let's head into finals footy!
Starting off in WA, the final round of the FMG Premiership Division will kick off this weekend, which will decide the last four teams that will make the semis for next week. Last week, Kalamunda kept their year alive by defeating Cottesloe 34-13, Joondalup went down to Wests Scarborough 17-55, and Associates closed the gap at the top of the table with a 30-0 win over Nedlands.
Currently, Nedlands (65) Associates (61) and Wests Scarborough (59) are guaranteed a semi-final position, but should Cottesloe (53) lose to Associates this weekend, Kalamunda (51) would have to defeat Joondalup to steal fourth place.
Round Eighteen Fixtures:
Nedlands v Wests Scarborough
Cottesloe v Associates
Joondalup v Kalamunda
Heading over to Brisbane, the semi-finals of the Hospital Challenge Cup took place last week, with University of Queensland defeating GPS 24-21, and Souths going down to Easts 25-17. To learn exactly how Souths lost that game, listen to the GAGR pod.
University of Queensland can now enjoy a weekend off, with their spot for the big dance booked. This weekend, GPS will face off against Easts in the preliminary final to decide who will join them next weekend.
Preliminary Final Fixture:
GPS v Easts
The Semi-Finals also took place last week down in Canberra, with the John I Dent Cup seeing a whole bunch of surprising results. Firstly, Tuggeranong went down at home to Royals, losing 20-26, while Gungahlin pulled off a surprise win after a controversial week, knocking Uni-Norths out of contention with a 17-27 win.
Royals will now enjoy a week off before the Grand Final, and could have the chance to make club history and claim back-to-back titles for the first time in 27 years. Meanwhile, Tuggeranong and Gungahlin will face off this weekend to decide who will face them.
Preliminary Final Fixture:
Tuggeranong v Gungahlin
And lastly, there were a few surprises down in Melbourne, with the semi-finals of the BLK Dewar Shield last weekend. After leading the competition the whole season, Melbourne went down to Harlequins at home 6-20, while Moorabbin knocked Power House out of contention, winning 17-5.
Harlequins will now enjoy the weekend off before the Grand Final next weekend, looking to also go back-to-back. Melbourne will face off this weekend against Moorabbin to determine who will challenge them for the Shield.
Preliminary Final Fixture:
Melbourne v Moorabbin
Well, at the end of that delicious dish of club corner, I leave you with a poem…
Enjoy ye club rugby, for soon it'll be dun,
When the whistle blows, and the victors won.
Ahead, we'll look, and soon all shall see,
Soon shall arrive, the NRC!
You can tell it's Friday…God, I need a beer.
Go West, Young Man!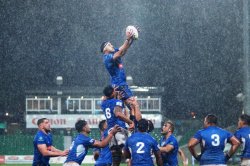 Think there's no professional rugby happening this weekend? Think again.<
This weekend sees the penultimate match of World Series Rugby, with the Western Force taking the field against the Hong Kong Dragons.
The Force have currently won three matches and lost two, with wins over Fiji, Tonga and Samoa and losses to the Rebels and Super Rugby champions the Crusaders.
Todd Sampson has made changes aplenty for the match. The Force have announced a young squad, including the likes of Cameron and Harrison Orr, Jack McGregor and Leon Power making their debuts for the club.
However, the likes of Marcel Brache and Rodney Iona are also back, returning from international duty.
Many folks in WA might see this match as a shoe-in for the men from the west, however the Dragons are are still in the mix for the World Cup playoffs, and this year swept the Asia Rugby Championship held in South Korea, winning for the first time in their history.
"They have guys [from Hong Kong] that have a lot of experience from New Zealand and the UK," Sampson said to the West Australian.
"There are a couple of names I recognise from Shute Shield.
"There is quality from many parts of the world.
"They are in a full-time program and will be big and fit.
"They throw the ball around. They will be a good test."
Western Force squad: Cameron Orr, Heath Tessmann, Chris Heiberg, Jeremy Thrush, Leon Power, Harrison Orr, Tevin Ferris, Brynard Stander, Ian Prior, Peter Grant, Brad Lacey, Henry Taefu, Marcel Brache, Clay Uyen, Jack McGregor. Reserves: Harry Scoble, Markus Vanzati, Kieran Longbottom, Fergus Lee-Warner, Henry Stowers, Issak Fines-Leleiwasa, AJ Alatimu, Rodney Iona, George Pisi.
In other Force news, the Own the Force campaign has been resurrected in WA, with the club set to become a premier fan-owned club.
With Twiggy reviving the Force, talks between influential power brokers (including foundation members from the 2004 bid) have begun to discuss transferring the club into a fan-owned entity, to allow Twiggy to focus on completing his expansion for World Series Rugby.
The Own the Force campaign raised over $2 million back in 2016 before Twiggy took over. However, RugbyWA chairman John Edwards admitted that he feels, with the success of WSR, more fans will be willing to sign on.
"There is an appetite for it and we will ensure that the people get what they want," Edwards said to The West Australian.
"When the dark cloud was hanging over the club [in 2016] there was a feeling that we could have done so much better.
"If the axing of the Force was a watershed for rugby in WA, then this will be an even bigger moment. The crowds at World Series Rugby matches demonstrates there is a huge appetite for professional rugby in WA.
"We are confident that in a home-and-away format there will be plenty more to look forward too. In taking ownership of the Force we also see a significant opportunity for sponsors in the Asian market, one of the main areas of focus for World Series Rugby."
The Force will have one more World Series Rugby game after this weekend against the Panasonic Wild Knights from Japan's Top League, and an exhibition match against the Stockman's Rugby Union on August 25th, which you can find out more about by listening to the most recent Dropped Kick-Off podcast.
After that, they'll begin their NRC campaign on September 1. Speaking of which…
Hoist the Sails!
Is it weird to think that the National Rugby Championship kicks off in only three weeks?
Well, with the Western Force putting their squad together earlier this year, and the release of the Brisbane City and Queensland Country squads last week, the Fijian Drua became the fourth team to announce their extended squad that will compete for the fabled Toast Rack. 
There is a much younger vibe to this squad, with only four Fijian internationals in the team. However, to underestimate them would be a grave mistake, as a lot of this young talent were amongst the Fiji Warriors side that took it to the Force earlier this year.
The Drua were a welcome breath of fresh air to the NRC last year, and despite only being in the competition for one year, are regarded as legitimate title contenders for this year.
"We have less than three weeks to prepare and are racing against time. My main concern right now is to prepare the team for the tough competition that we have ahead of us," said coach Senirusi Seruvakulato the Fiji Sun.
"There are only seven teams in this year's competition and there is no bye, which means that we will be playing every week, so there is a need for the team to maintain consistency in their training and recovery."
The extended squad began training yesterday, and the Drua will kick off their campaign with two home games against Melbourne Rising and Brisbane City, respectively.
The Fijian Drua Squad: 
Forwards – Eroni Mawi, Joeli Vei­tayaki, Mateo Qolisese, Ratunaisa Navuma, Mesulame Dolokoto, Vugakoto Veremalua, Mosese Du­civaki, Luke Tagi, Alivereti Rabu­kawaqa, Tevita Naqali, Peni Naul­ago, Albert Tuisue, Mosese Voka, Johnny Dyer Jone Navori, Filimoni Seru, Eremasi Radrodro, Peni Ra­idre.
Backs -Serupepeli Vularika, Frank Lomani, Peni Matawalu, Alivereti Veitokani, Jone Manu, Cyril Reece, Jona Sawailau, Poasa Waqanibau, Apisalome Vota, Asesela Atunaisa, Avete Daveta, Levani Kurumudu, Aporosa Tabulawaki, Apisalome Waqatabu, Enele Malele.
Extended Playing Squad – Atunaisa Maio­no, Seru Cakobau, Penijamini Makutu, Samuela Saqiwa, Sailosi Dawai, Elia Canakaivata, Aisea Natoga, Veramu Dikidikilati, Peni Vukayawa, Apenisa Deve, Joseva Turuva, Asesela Ratudamu.