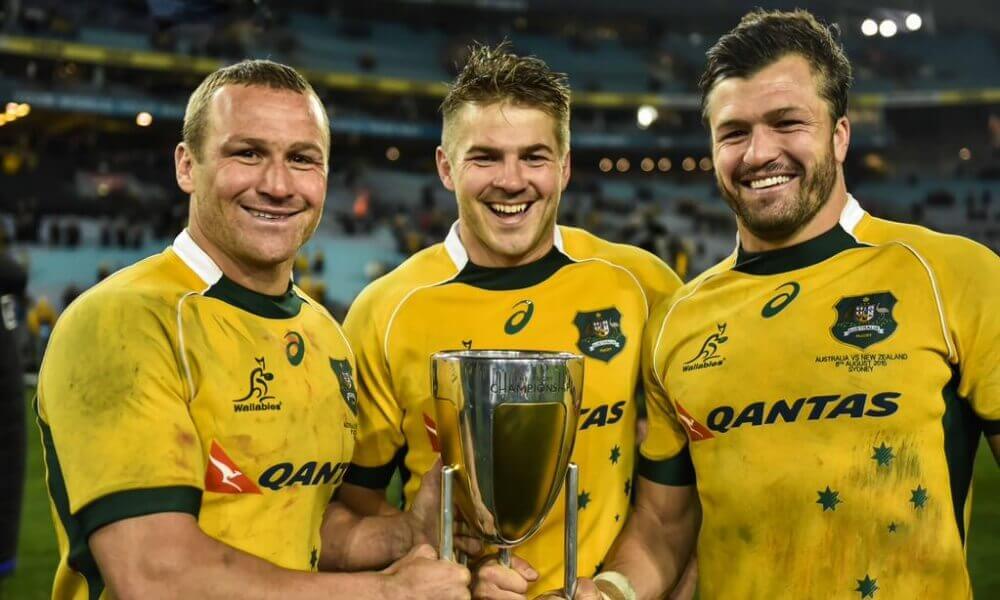 Fridays Rugby News sees calls for tweaks to the Giteau Law, McKay staying put, The Classic Wallabies and Trial match news.
---
Yet Another Call For A Tweak To The Giteau Law
Yours truly doesn't like change. What sane person would! That's why it took me a while to get used to the Giteau Law that allowed overseas Wallabies with sixty tests and seven seasons of Super Rugby to be selected for Australia. It's taken four years to get used to it and then Drew Mitchel comes out and calls for changes to the rugbyverse as we know it!
Mitchell doesn't say exactly what his suggested 'tweaks' are but it seems like anything goes with the likes of Scott Fardy (30 Tests), Will Skelton (18), James O'Connor (44) and Nic White (22) all suggested as players possible selected under a revamp eligibility law. At least he's talking about tweaks rather than the open slather called for by Bob Dwyer and human mouthpiece Alan Jones.
"This time before the last World Cup we thought there'd only be people picked from inside Australia," Mitchell recalled.
"Myself and Gits were the lucky benefactors of a slight rule change and you can't rule something like that out again if Cheik hasn't got the squad he wants."
"We need success and if this is going to help it why not have a look," he said.
"It makes Australian players less appealing to European club if they could potentially lose them to play for Australia and you'd get a response from the current guys saying 'I'm not just competing against the guys locally, but externally as well'.
"Even just the threat of it wouldn't be too bad."
Surely What Mitchell is suggesting is a lot more than tweaking and the fallout for Australia's Super sides would be devastating.
Jimbo's staying put!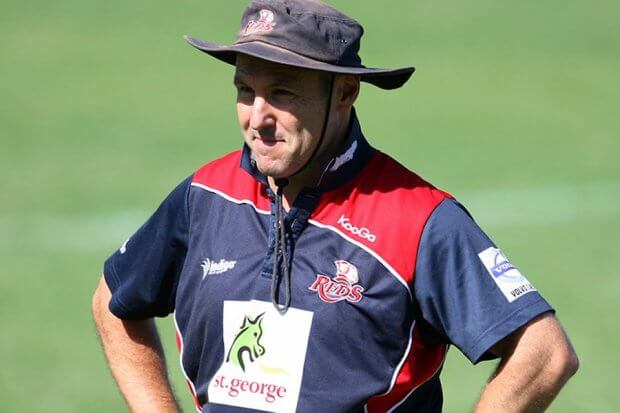 With the news of a vacant Wallabies attack coach position suddenly opening up rumours about possible replacements for Bernie Larkham are coming thick and fast. But one guy going nowhere is the Reds brand new (again) attack coach Jim McKay and I, for one, couldn't be happier.
Jim is relishing his return to the Reds, who he helped to the Super Rugby title in 2011 as attack coach under Ewen McKenzie, whose Wallabies staff he joined in 2013.
"Obviously I've been (with the Wallabies) before which is a wonderful experience and a really humbling experience," he said.
"I think there was some speculation but I didn't take any notice of that, my focus is totally here on the Reds.
"From a personal level, I have a really strong connection with this place and care about this team. I'm just 100 per cent here."
The Reds have suffered in attack and defence in recent years and Jim has his focus firmly set on reviving the teams try scoring fortunes.
"We'll see the same (school of thought as 2011) and there'll be clear intent," he said.
"We're trying to build this game that can be adaptable, smart, fast and physical but certainly it takes time to build that.
"The players have all been exposed to different programs and different beliefs, so it does take time but the will's there and we've been preparing (well).
"It's a rebuild but it's a solid one. We've got the guys fit – Bryn (Abad, strength and conditioning coach) and his crew have worked really hard on the fitness as a base – and we're starting off with clear foundations and then we can build from there."
The Classic Wallabies and the Modified Rugby Program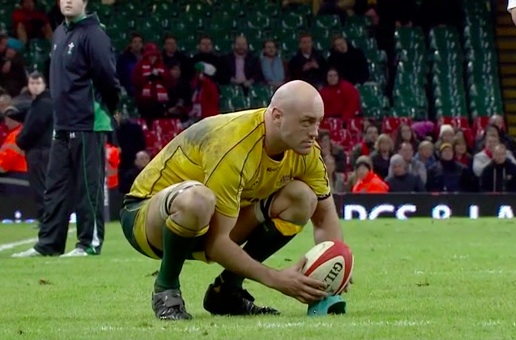 If you're interested in getting out this weekend and also watching some older rugby legends hobble around for a good cause wonder down to Brothers Rugby Club in Albion and watch the Classic Wallaroo's take on the Brothers women's side.
While Classic Wallabies take on… More Classic Wallabies in a shirts v skins game. players include Nathan Sharpe, Lote Tuqiri, Radike Samu, Morgan Tirinui, Mark Gerrard, Dean Mumm and many others. I hope we get to decide which side plays in skins or this could get ugly.
Classic Wallabies Board Member and MRP Ambassador Nathan Sharpe said the event will be one to mark in the calendar.
''The Classic Wallabies are proud supporters of inclusive Rugby and it's a real privilege for us to headline what will be one of Australia's most inclusive Rugby events.
''There will be something for everyone– whether it's taking part in the kid's clinic, cheering on as a fan or if you're looking for the extra challenge, joining one of the Classic Wallabies 10s teams.
''I know the boys are curious to see if there are any local players who fancy a shot at some of Australia's best, so we can't wait to see who turns out!'' said Nathan.
Co-founder and Managing Director of Gingercloud's Modified Rugby Program Megan Elliott said she was looking forward to welcoming even more people into the Rugby family.
''Since first launching in 2014 the MRP has helped hundreds of children and young people move from the sidelines onto the main field and having these Rugby greats at our next event will have a huge ripple effect amongst the local community,'' said Megan.
Funds raised will go towards expanding the MRPs program in 2019 as well as supporting the Classics upcoming clinics in remote and drought-affected areas of Australia.
Super Rugby Trials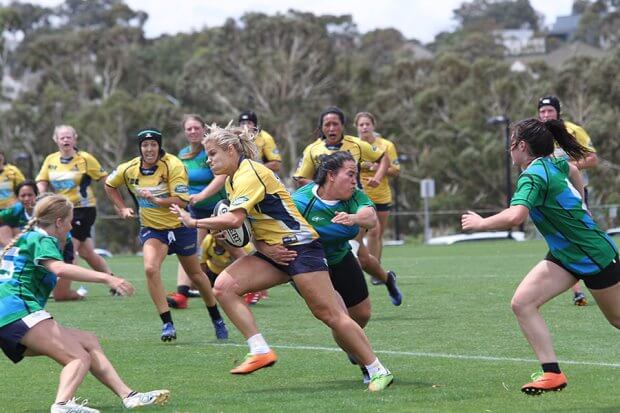 If you're hanging out for a rugby fix before Super Rugby kicks off there are trial matches happening this weekend!
The Reds take on the Chiefs at Ballymore on Friday at 7:00 pm. The Reds have named a, nearly, full-strength squad of 27 players while the Chiefs have named a few up and comers.
Reds head coach Brad Thorn said: "This is a great opportunity for us. We had the Rebels down in Ballarat last week for a hit-out and this will be a tough engagement against a good New Zealand side.
"I think the boys will be looking forward to this and it'll be the Chief's last hit-out before they play the following week, so they'll be coming with real intent. It's also our last hit-out so I'm looking for the guys to step up from last week," Thorn said.
Pity about the ticket prices.
Ticketing Information and Prices 
Adults: $20
Concession: $15
Juniors: $10
The Brumbies women take on the Rebels women at Albury's Greenfield Park with kick-off at 1.30pm. This is the Brumbies last trial before the Super W kicks off and they are keen to bounce back after going down to the Waratahs in their first trial game.
If you're after news of the Waratahs trial against the Brumbies I'm afraid you've missed it. They played Thursday night with the Brumbies taking the Win. Both Karmichael Hunt and AAC looked up to it but the Brumbies will be sweating on an injury to another new recruit James Slipper.