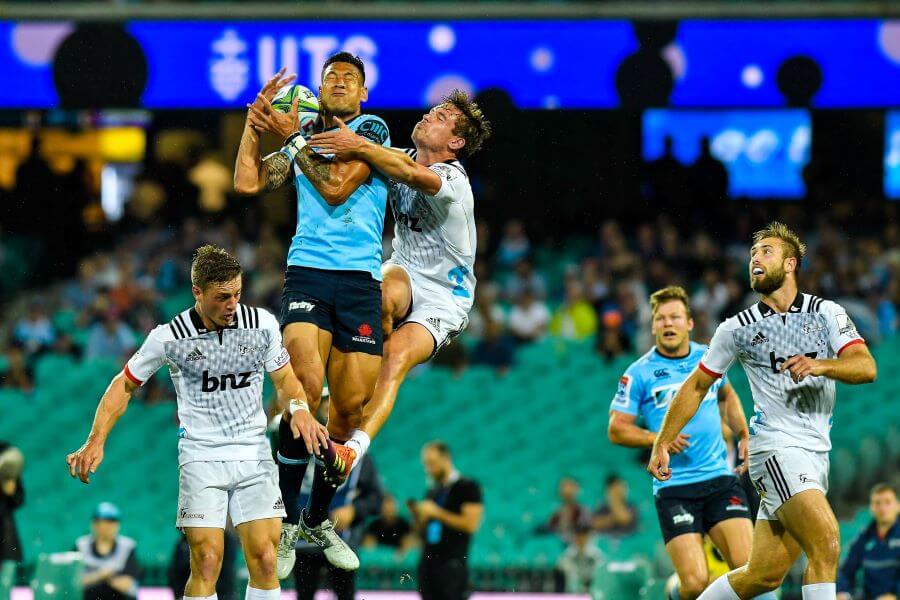 Fridays Rugby News sees Israel boned, Thorn signed, Wallaroo news, and an 82-year-old rugby player
---
Folau Boned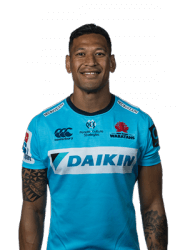 Look… There's flat earther stupid, and then there's anti-vaxers stupid. And then there throwing away a multi-million dollar contract posting preachy, talk down to ordinary folk memes on Instagram stupid. I could go on but I'd probably start saying things that could get me and GaGR sued.

RA sent out a media release last night which ended with this quote from Raelene Castle, "In the absence of compelling mitigating factors, it is our intention to terminate his contract."

Punters immediately jumped to the conclusion that Folau could sue because his sacking was an infringement on his religious freedom, but that's probably not why he's in the poop. He is, in fact, able to pursue any religion he wants to and say whatever he wants. But no one ever said there should be no consequence to saying whatever you want.

RA has a code of conduct that Folau agreed to abide by when he signed his contract. He's in breach of at least one section of it.

1.3 Treat everyone equally, fairly and with dignity regardless of gender or gender identity, sexual orientation, ethnicity, cultural or religious background, age or disability. Any form of bullying, harassment or discrimination has no place in Rugby.

And maybe this one.

1.7 Use Social Media appropriately. By all means, share your positive experiences of Rugby but do not use Social Media as a means to breach any of the expectations and requirements of you as a player contained in this Code or in any Union, club or competition rules and regulations.

Folau has already been warned for the same thing earlier in the year and by refusing to answer RA's calls he's really left RA nowhere to go from here.
Thorn Re-signed
The Queensland Reds announced yesterday that Head Coach Brad Thorn is sticking around for another season. There have been rumbling amongst the more cynical Reds fans about the quality of Rugby the Reds are playing but to me, it's the right move. Especially when he comes with assistant coaches Jim McKay and Peter Ryan.

It's a fairly long time since the Reds have picked and stuck with a coach if the good times don't roll straight away. With Thorn they've picked an untried coach in the hope he will develop with the team. They've put talented people around him and as weaknesses have raised their ugly heads they've tried to address them.

This from the media release.

QRU CEO David Hanham said: "We remain focused on our medium and long-term coaching strategies that are aimed at creating a strong Rugby program at Ballymore.

"Brad and his coaching team emphasise the importance of leadership, hard work and humility to the squad each day and we continue to be confident we will reap the rewards of this approach as this squad gains more Super Rugby experience."

Reds head coach Brad Thorn said: "It's an honour to coach Queensland. The club is headed in a good direction and I want to continue being a part of that.

"We've got a good group of humble and hard-working men. We're all here to support one another and put in for each other. We have an established coaching group here now too, with Jim McKay, Peter Ryan, Cameron Lillicrap (scrum coach/physiotherapist), Dave Alred (Kicking Coach) and Brynley Abad (Strength and Conditioning head coach) all on board.

"Our focus remains on growing our game and improving as a group every week. There'll be obstacles in front of us, but we've established a good Rugby program and will build on it moving forward," said Thorn.
Wallaroo Squad Named!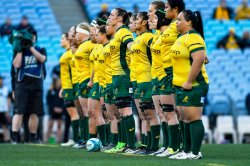 The Wallaroos have named their first extended squad of 2019 with 16 uncapped players included. Australia will face Japan in a two-Test Series on home soil this July, before taking on New Zealand at Optus Stadium in Perth and then Eden Park in Auckland in two Trans-Tasman Double Headers.

Buildcorp Wallaroos Head Coach Dwayne Nestor said: "This is a strong extended squad after what has been a really pleasing Buildcorp Super W season.

"We saw the standard of the competition continue to grow and that has led to an improved squad of players to select from.

"This squad is about preparing not only for our biggest year on home soil, but also making sure we are continuing to build a strong program for the 2021 Women's Rugby World Cup.

"Players will come and go from this squad based on their form and performance so it's vital that every player continue to work hard at training over the coming months.

"We are excited about the year ahead and we know we have a real opportunity to create some amazing history for the Buildcorp Wallaroos jersey."

The squad was selected following the conclusion of the Buildcorp Super W season that saw NSW Waratahs Women defeat Queensland Women XV 8-5 in the Final at Leichhardt Oval last Sunday.

Tickets for the Japan Test Series will go on sale next Thursday 18 April.

Forwards

Millie Boyle, Bond University, Queensland Women's XV

Emily Chancellor, Sydney University, NSW Waratahs Women

Rebecca Clough, Cottesloe, Western Australia

Toa (Dora) Filimoehala*, Sunnybank, Queensland Women's XV

Grace Hamilton, Sydney University, NSW Waratahs Women

Alisha Hewett, GPS/ADFRU, Queensland Women's XV

Evelyn Horomia, Western Sydney, NSW Waratahs Women

Fi Jones*, Sydney University, NSW Waratahs Women

Asoiva (Eva) Karpani*, NSW Waratahs Women

Michaela Leonard, Brumbies Women

Kiri Lingman, Sunnybank, Queensland Women's XV

Ashley Marsters, Melbourne Rebels Women

Shannon Mato*, Sunnybank, Queensland Women's XV

Michelle Milward, Vikings, Brumbies Women

Averyl Mitchell*, University of Queensland, Queensland Women's XV

Sera Naiqama*, Sydney University, NSW Waratahs Women

Georgia O'Neill, Uni Norths, Brumbies Women

Liz Patu, Wests, Queensland Women's XV

Emily Robinson, Warringah, NSW Waratahs Women

Christina Sekona*, Sunnybank, Queensland Women's XV

Ana-Lise Sio, Western Sydney, NSW Waratahs Women

Tayla Stanford, Vikings, Brumbies Women

Violeta Tupuola, Vikings, Brumbies Women

Darryl Wickliffe, Kalamunda, Rugby WA Women

Backs 

Katrina Barker, Newcastle, NSW Waratahs Women
Iliseva Batibasaga, Sydney University, NSW Waratahs Women
Mhicca Carter, Cottesloe, Rugby WA Women
Georgia Cormick*, Powerhouse, Melbourne Rebels Women
Lori Cramer*, University of Queensland, Queensland Women's XV
Alana Elisaia*, Sunnybank, Queensland Women's XV
Courtney Hodder*, Palmyra, Rugby WA Women
Zakiya Kereopa*, Nedlands, Western Australia
Atasi Lafai, Campbelltown, NSW Waratahs Women
Chloe Leaupepe, Warringah, NSW Waratahs Women
Alysia Lefau-Fakaosilea*, Sunnybank, Queensland Women's XV
Crystal Maguire Warringah, NSW Waratahs Women
Nareta Marsters Souths, Queensland Women's XV
Cobie-Jane Morgan, Sunnybank, Queensland Women's XV
Mahalia Murphy, Campbelltown, NSW Waratahs Women
Asako Ono*, University of Queensland, Queensland Women's XV
Shanice Parker Warringah, NSW Waratahs Women
Trilleen Pomare, Kalamunda, Rugby WA Women
Sarah Riordan, Wests/ADFRU, Queensland Women's XV
Maya Stewart*, Newcastle Waratahs, NSW Waratahs Women
Samantha Treherne, Sunnybank, Queensland Women's XV
Samantha Wood*, Gungahlin Eagles, Brumbies Women
*Denotes Uncapped
David 'Southey' Bell
You don't come across stories like this every day! David 'Southey' Bell, an 82-year-old guy living in Western Australia has been playing rugby for 76 years. ABC South West WA broke the story.

"The fun of the game is more, not knocking someone over but just having the fun of the game," Mr Bell said.

His rugby career spans 76 years and started at the age of six in South Africa, with his first coach, Miss Mullins.

"We had a woman coach because there were no men about because they had all gone off to the Second World War.

"I remember standing there with a big fat leather football and thinking this was going to be good and from then I've always played rugby," Mr Bell said.

After 76 years in the sport, Mr Bell is still modest about his skills, but his love for the game has never diminished.

"It's the people — I love putting the ball through their hands.

"It's just lovely to be surrounded by rugby people, people who love the game as much as I do," he said.

 Mr Bell is believed to be the oldest rugby union player in WA, but on the international scene, players as old as 85 have been known to compete for Japan in the Golden Oldies World Rugby Festival.So when will Mr Bell finally hang up the boots?

"I will keep playing touch rugby until I can't," he said.

Southey isn't the oldest guy running around but he's up there with the best. I'd like to personally thank him for his service to our game. Southey, we salute you!