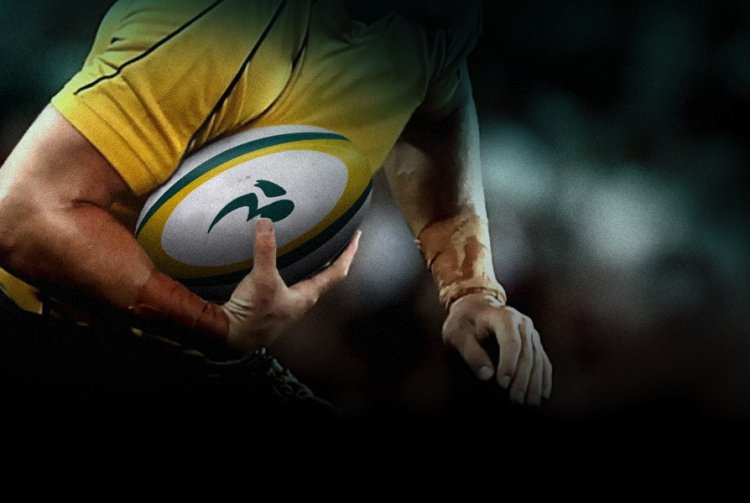 Last weekend's game against Wales was Australia's last rugby test of the noughties. A decade ago we started our season with a 53-6 shellacking of Argentina at Ballymore
and ten years later we finish with the win in Cardiff. The Argentina game saw the debut of some interesting names. Stirling Mortlock, Fletcher Dyson, David Lyons and Sam Cordingly. Unfortunately it would also be the last ever Wallaby appearance for the legend that remains, Tim Horan.
As to the game itself? As the score line suggests, it was a romp. In just his seventh test, fullback Chris Latham scored four tries.  Back rower Jim Williams, now a Wallaby coach, scored a double in just his fifth test.
Australia was on top of the world, having just won the Rugby World Cup the year before.  Move through the decade, in which we played 123 test matches, and things are different now.  Whilst that team had legends such as Horan, Roff, Larkham, Gregan, Eales, Wilson and Little in it, the current side is only starting to (and is perhaps some way away from) asserting itself on the global stage.  But who is to say how the likes of Elsom, Genia, Pocock,. Horwill, Alexander, Moore and Robinson will be remembered.
In this decade Australia managed to win just a little over 60% of its games. Compare this to the previous decade, the nineties which straddled the professionalism era, who won an impressive almost 75%, and it could be suggested that it has been a tough ten years for Wallaby fans.  We ended up on the negative side of the ledger against both England and New Zealand, whilst only managed to break even with South Africa.
As to the stats? Matt Giteau ended the decade as the Wallaby's highest point scorer of the noughties with Stirling Mortlock wasn't too far and from there it was daylight to
Matt Burke on 369. Chris Latham's four tries against the Pumas was a sign of things to come as he finished the decade as the leading try scorer.  Some way behind were the next man Lote Tuqiri, Mortlock and Giteau.
In celebration of the closing out of the decade, G&GR is going to look back on the decade that was in the lead up to Christmas.  We'll be looking at the best Wallabies per position to come up with our Wallaby Team of the Decade as well as naming a Rest of the World XV of the decade.  We'll also be looking at a few of the other key moments from the 2000-2009 including the top tries, games and moments before naming the G&GR Wallaby of the Decade just before Christmas.
So stay tuned, make sure you join in the conversation via the comments section and the forum, and get ready for a reliving of the great Wallaby moments of the last decade!