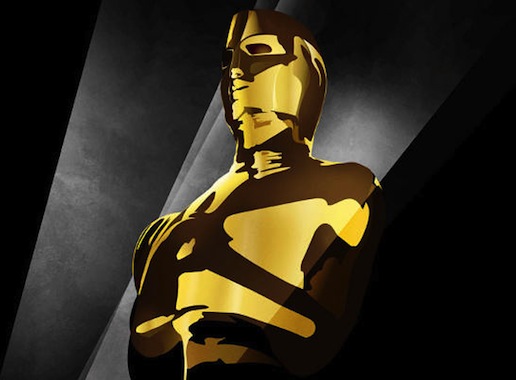 Yet again I've left things to the last minute like a Ewen McKenzie team announcement, and have only just tallied the results of the 2012 Green and Gold Rugby Forum Awards.
The night of nights was held online with many prominent posters donning the tux and bringing out the imaginary WAGs (or HABs – just for you, Cat) for a stroll down the red carpet. The winners were grinners and the rest were not so disappointed, just underwhelmed (think Waratahs fans).
The Grinners:
The Dingospeak Award for Most Confusing Poster
Thierry Dusautoir
Thierry was unable to accept the award in person but luckily WAG Serene Branson was able to step in to give the thank you speech. Here's a clip:
[youtube id="dwHpBwAxDIs" width="600″ height="350″]
The Cyclops Award for Most One-Eyed Poster
Slim 293
Slim backed up last year's effort and retained his title but not without a significant challenge from Waratah Jesus. Much like the Cooper/Lealiifano battle, an early lead to WJ was hampered by mid-season injury resulting in Slim's retaining his starting spot.
The Sam Worthington Award for Best Avatar
Fatprop (and his selection of fatties)
This year Jets and his lovely cheerleaders were usurped by Fatprop and his selection of Jenny Craig candidates in what may have been the upset of the night.
The Yellow Scarf of Friendship for Best International Poster
Bardon
The Michael Hooper Award for Rookie of the Year
Bardon
Hailing from the Emerald Isle, Bardon burst onto the scene like a premature pornstar. Consistently producing top quality posts and with a keen eye for international talent, he deservedly took out both awards by the greatest of margins.
The Nathan Sharpe Award for Poster You Want to Buy a Beer
Rugby Reg
Taking out this prize with just a six-pack of votes left Reg only half-charged courtesy of other posters. However, he made up for it himself in a way that makes Karl Stefanovic look like employee of the year.
Thread of the Year
Clyde Rathbone's battle with depression
On a more serious note the TOTY was an eye-opener for many people and well worth a read.
http://www.greenandgoldrugby.com/community/threads/clyde-rathbones-battle-with-depression.10200/
If you are suffering from depression or are not sure and would just like some help please visit http://www.beyondblue.org.au/.
The Oprah's Book Club Award for Poster You Always Want to Read
Bruce Ross and Lee Grant (tied)
With 6 votes apiece, two of the brains of this place produced 100% quality 60% of the time, every time. If you've never visited the forum all you really need to know is these guys provide information and facts while the rest of us just add a little colour.
The Lee Grant Award for the Most Knowledgeable Poster/Blogger
Scott Allen
Scott Allen is a genius. No one deserved this award more and the votes reflected it accordingly. If you haven't read Scott's 'Wallabies – It's time for a fightback' six-part opus do yourself a favour and read it, then go find a locked room and scream at a wall out of pure frustration at how Scott wipes the floor with Robbie Deans's game plans. The series can be found under the Gold tab at the top of the page, and with good reason.
The Joe Ansbro and Alasdair Strokosch Joint Award for Constantly Butting Heads
Slim 293 and everyone
Whilst I was secretly backing Quade Cooper and the ARU to win it came as no surprise that Slim and everyone took this out. The feel-good award of the year ensuring that every one gets a prize, yay. If at this point you're wondering who the hell Joe Ansbro and Alasdair Strokosh are, maybe this will jog your memory:
[youtube id="ZuH4G7dW-SI" width="600″ height="350″]
The Honey Badger Meat Pie Award for Funniest Poster
Cat_A
The first lady of Green and Gold Rugby, Cat's contributions to both the forum and her social media articles on the blog have provided a constant stream of mirth that keeps the balance of this place just right. Another deserved winner and more than doubling the votes of our runner-up.
And finally….
The Gold Scarf Award for Poster of the Year
Cyclopath and Lee Grant (tied)
Lee Grant tied for yet another award, this time with one of the hardest-working mods we've got in this place, Cyclopath. Both deserving winners, these two have toiled away to make this place what it is — pretty darn awesome.