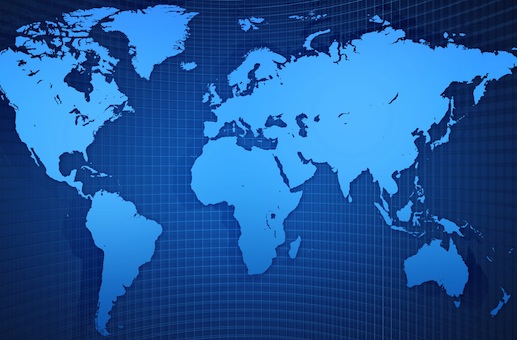 A few weeks ago there was a bit of scoffing when the idea of an Americas-based Super Rugby team was mentioned by SANZAR. Of course the main reason was logistics, but obviously if the rewards are big enough, pesky things like distances could be overcome.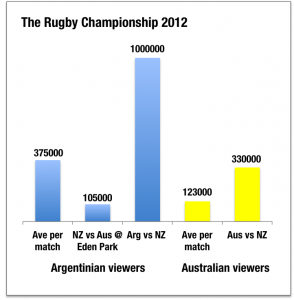 So how big are the rewards?
In our podcast last year with SANZAR CEO Greg Peters, we got our first hint at the potential of a Super Rugby team being based in or from the Americas with a comment about the viewer figures out of Argentina for The Rugby Championship.
Following up this year, Green and Gold Rugby has learned that indeed the viewer numbers do speak for themselves, and by looking at the chart on the right, you can see why SANZAR is keen to explore an Argentinian element in Super Rugby.
The market interest in the new rugby world doesn't end there, though. Explore the infographic below to see where the real dollars lie.
Looking at these numbers you can see why an Americas-based Super team is on the agenda. You can also see why G&GR's own Bob Dwyer has an interest in Narbonne!
Are you surprised by these numbers? What do you think it means for rugby in the longer term?