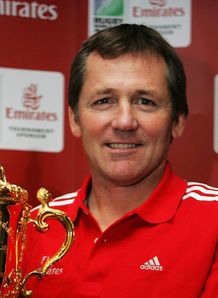 Just in case you wondered how scarred a few Kiwi psyches are, check this one out.
David Kirk, (the only) World Cup winning All Black captain and most one-eyed rugby commentator that I have ever heard, had this really bold statement to make about New Zealand's chance of winning the rugby world cup 2007:

"They've got a better than even chance for sure. They're the best team going into the tournament and they're very well balanced."
'A better than even chance' – you should bloody hope so. Nothing like playing down your chances to try and avoid more pain though Kirky, just surprising from someone as chipper as you. I think we all know you think it's in the bag.