With the ink still drying on the newspaper reports of Jack Debreczeni new deal with New Zealand Super Rugby club, the Waikato chiefs came word that Sef Fa'agase had signed with the Hurricanes. Sef and Jack were both on the outer with the Reds and Rebels respectively. And both will immediately be available for All Black selection. So did the Reds and the Rebels get it right and two top Kiwi Super Rugby teams are wasting their hard-earned or have Australia's rugby brains trust got it wrong again and gifted New Zealand another couple of diamonds in the rough? Maybe it's just part of the plan to shrink ourselves to greatness.
The Form
Sef Fa'agase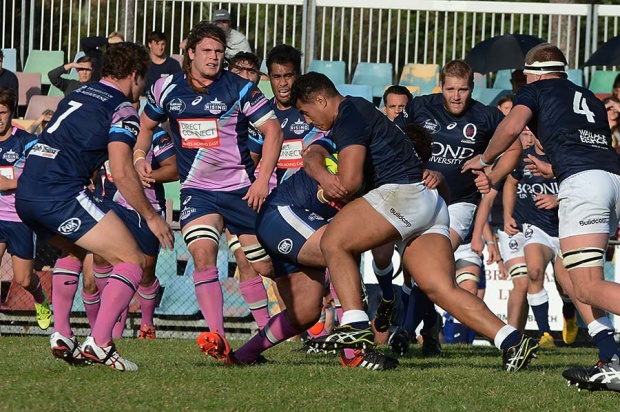 Fa'agase joined the reds in 2014 and despite being a strong scrummager and handy around the park he never managed to hold down a starting spot despite 43 appearances. There always seemed to be that one player just a little ahead of him. In the last year or two, the emergence of Taniela Tupou and the Smith twins has him firmly on the outer and saw his game time dwindle to stuff all. Say what you like about the Reds general play but there is no denying their set-piece has been top notch the entire time Sef has been with them throughout that period. Fa'agase can scrum, lineout and is good over the ball. He could easily excel in a new environment but with the young players coming through at the Reds has probably made the smart move and moved on.
Is it good for Australian rugby? No
Jack Debreczeni
Jack Debreczeni is a 192 cm 100 kg flyhalf/fullback with a silky pass and a giant boot. On his day he could tear a team apart, but none of a succession of coaches could get those days to come with any regularity. He ended up playing second fiddle to less talented or much younger flyhalves and now with the Rebels signing Quade Cooper, and every other spare wallaby back on the planet, he finds himself without a contract. The Reds are looking for a flyhalf but either they weren't interested in Jack or he felt it was time to give up on Australia and try a new coaching system.
Is it good for Australian rugby? No
Those Who Came Before?
Michael Alaalatoa
The older brother of Wallaby prop Allan Alaalatoa and son of Samoan international Vili Alaalatoa, Michael played in the Shute Shield and worked his way into the Waratahs wider training squad before walking away from Australian rugby to play ITM cup for Manawatu. Strong performances there saw him win a contract with the Crusaders Super Rugby squad. He's played 14 games in the last three seasons and helped them win the 2017 and 2018 finals.
Pete Samu
Pete Samu tried his hand at a contract in Queensland before moving to Sydney to play Shute Shield in 2012 where he had a stellar season winning the most valuable player award. But that wasn't enough to get the Waratahs attention. In 2014 he moved to New Zealand to play for Waimea Old Boys is the Tasman club rugby competition. From there he made the Tasman squad in the ITM Cup. In 2015 he played for the Crusaders Knights development team and was named their player of the year, that lead to a Super Rugby contract with the Crusaders Super Rugby team where he played 29 games over the next three seasons and won two Super Rugby title along the way. In 2018 he was called up to the Wallabies after signing a contract with the Brumbies for the 2019 season.
Tyrel Lomax
Tyral Lomax played for the Melbourne rising before scoring a two-year deal with the Rebels. He played 13 games for the rebels in 2017 before announcing he had signed with the Hurricanes for the 2019 season on a two-year deal. The rebels decided to let Lomax go for the 2018 season and the Hurricanes gladly picked him up a year early where he played 15 games.
The Last Word.
With the demise of the Western Force, there are up to forty less professional rugby players in Australia. It goes without saying that some of those players will leave to earn a living. But there is a shortage of flyhalves in this country! To let one of them wander off into the arms of the greatest rugby machine in the world is madness. It's pointless developing talent only to shepherd them into the arms of our rugby enemies. Having successful teams might help. A vibrant national competition with financial support for its players would also help. A national coaching plan to formalise training across all age group coach's would help identify and develop talent more than any other measure. It's also the least likely to happen.
Until then I guess we'll just have to watch our players playing in foreign competitions or running out in another countries colours.