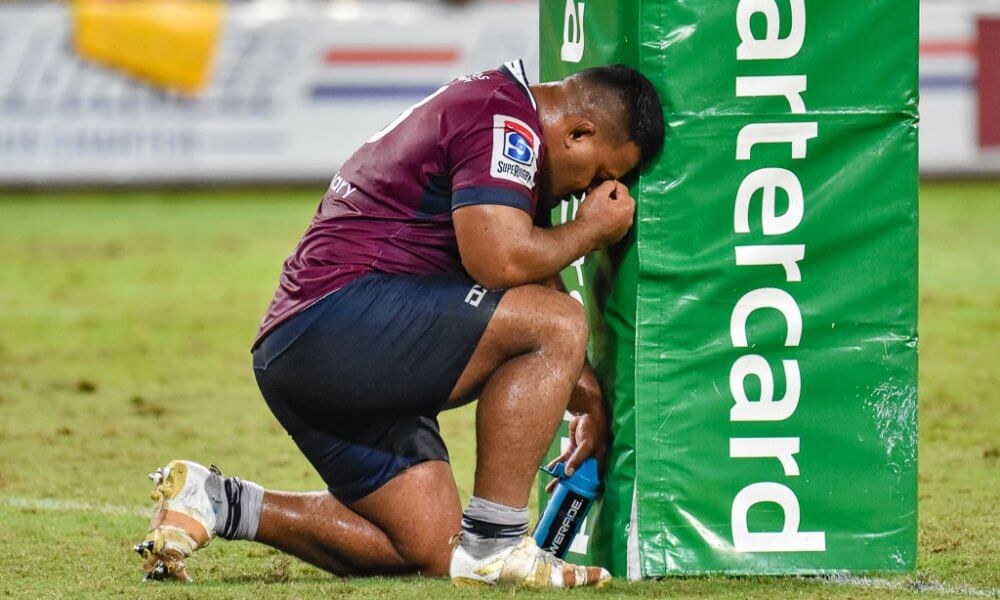 Monday's Rugby News celebrates the Wallaroos first win on home soil, provides an update surrounding the mugging of a Wallaby, recaps club and schoolboy rugby and farewells two Wallaby halves.
---
Walla-winners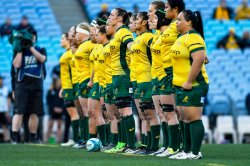 The Wallaroos have claimed their first win on home soil, defeating Japan 34-5 in Newcastle.
In front of nearly 4,000 rapid fans, the Wallaroos ran in six tries to one, thanks to their debutants, who scored three of their six tries.
However, it was the work of Wallaroos captain Grace Hamilton and dual-code star Millie Boyle who secured the win, with Hamilton named player of the match with 36! carries for 120m and 22 tackles across the match.
"How good were Grace, Mille, we had Emily Chancellor there as well and then Shannon Mato came on as well and they make an impact," coach Dwayne Nestor said after the win."
"Our go-forward through those girls was outstanding."
The Wallaroos took the lead early in the 5th minute, when hooker Avery Mithcell got her international career off to the perfect start, crossing over with one of her first touches of the game.
The Japanese responded after this moment, controlling the play for the next 30 minutes with the Aussies having to hold off waves of attack on their goal-line.
Their persistence in defence paid off up right before the half time whistle, when inside centre Ariana Hira-Herangi crossed for the first try of her career, with Samantha Treherne adding the extras to send them into the half-time break up 13-0.
From this moment, the flood gates opened up, with Western Australian team-mates Trilleen Pomare and Mhicca Carter finding the line to blow the lead out to 24-0 after half time.
The Japanese would eventually strike back, taking advantage of the Aussies being a woman down after Liz Patu was yellow carded, with Maiko Fujimoto crossing the line for their first (and only) points of the day.
However, tries to Eva Karpani and Treherne ensured the 34-5 win for the Wallaroos, who now take a 1-0 series lead heading into the next game in North Sydney.
"That first half was hard, we had to absorb a lot of pressure but I think it was laying the platform and when we went to set-piece…if we can go at that and be confident, the rest comes," Hamilton said.
"We absorbed that pressure but we also dominated our attack. We just had a few loose carries but in that second half we came out firing and I think that showed in the second half."
Wallaby mugged in Johannesburg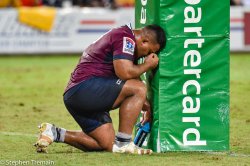 Wallaby and Reds prop Taniela Tupou has been mugged after a team dinner near their hotel in Sandton.
Tupou was out with the rest of the Front Row Brigade for dinner before his phone was stolen by someone walking past.
Initially, Tupou believed that he was just part of a classic stitch up from one of his team-mates.
"Last night went out for dinner with the front-rowers, it was just outside the hotel and I went back, someone came walking around and took my phone,' Tupou said.
"I thought it was one of the boys so I looked back and he was wearing a hoodie and ran with my phone," he remarked.
When he realised that he had been robbed, he chased down the mugger, who had already gotten into their getaway vehicle at this stage.
Tupou sustained some minor cuts to his arm after attempting to reach into the car and grab the phone out.
"I tried to chase after him, he got in the car and I got a bit of a cut but I'm fine. The only thing is I lost my phone but I can live with that."
Rugby Australia released a statement Sunday evening, confirming the incident.
"Tupou had been with the eight other front-rowers for an organised dinner across the road from the hotel. They were walking back at approximately 9.15pm local time when a man snatched his mobile phone before running away to get into a waiting vehicle," the statement read.
"Tupou thought it was one of his teammates. When he realised he didn't know the person, he gave chase and tried to grab it out of the car and suffered some minor cuts to his arm."
"Local police attended and took statements from all the players and believe it was part of a series of incidents that night. Tupou was the only player involved in the incident."
Rugby Wrap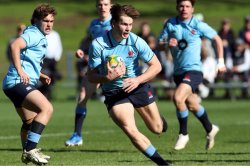 Firstly, we check in on the Australian School Championships where NSW I have taken out the boys championship.
The side dominated QLD I 58-5 in the final to secure the championship, whilst ACT finished third overall beating the Combined States 36-7.
In the women's final, Sydney continued the dominate weekend for the Premier State, defeating NSW Country 46-5 in the all-NSW final.
Heading to clubland, Shute Shield for Round 15 witnessed Sydney Uni overcome Easts 22-12 thanks to a Jake Gordon double, Eastwood hold off a valiant Gordon 39-24, Manly dent Southern Districts finals hopes with a 30-19 win, Warringah maintain top spot defeating West Harbour 57-29 and Randwick were too strong for Western Sydney 26-13.
In the Hospital Challenge Cup up in the sunshine state, GPS just held off Sunnybank 27-20, Wests overwhelmed Bond Uni 37-12, Easts took care of Norths 35-26 and in the upset of the round, Queensland Uni knocked off top-placed Brothers 36-35.
The John I Dent Cup saw Uni Norths outgun Queanbeyan 50-27, Royals dominate Easts 71-14 and Gungahlin flexed their muscles with a 47-12 win over Wests.
In round 11 of the Dewer Shield, Harlequins destroyed Footscray 112-0, Powerhouse held on a nailbiting 26-24 win over Moorabbin, Melbourne was too strong for Endeavour 64-7 and Box Hill outgunned Melbourne Uni 33-15.
Finally, in the west, the Premiership Division saw Wests hold off Cottesloe 34-27, Nedlands outgunned Associates 53-17, UWA overcome Wanneroo 15-12 whilst in the Championship division, Joondalup dominated Curtin Uni 47-12, Coastal beat Bayswater 41-32, Palmyra outgunned Southern Lions 46-26 and Kalamunda account for ARKS 41-34
Wallabies split in halves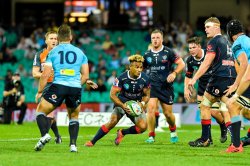 Wallabies and outgoing Rebels halfback Will Genia has announced his retirement from international rugby at the conclusion of the 2019 Rugby World Cup.
Whilst Genia would still be available for selection via Giteau's law, he believed that it's the right time to step down and let the next generation of Australian scrum-half come through.
"I feel like I'm leaving at the right time because there's a whole bunch of young players who are coming through who are very, very good and some experienced ones as well with Nic (White) and Joey (Powell) who's had a couple of Tests as well," Genia said in a statement.
"I'm really looking forward to seeing the guys come through next year, especially the two young Queensland Reds boys (Tate McDermott and Moses Sorovi)."
Genia has been a stalwart of Australian rugby, having the honour of being just the tenth Australian to accrue 100 caps for the Wallabies and the second halfback to do so after George Gregan.
The news of Genia's departure comes after his Wallabies halves partner Bernard Foley announced his intentions to pursue opportunities overseas on Friday.
Whilst Foley didn't elaborate on his next destination, it has been speculated that he is set to join Genia and Quade Cooper in the Japanese Top League.
Foley was humbled at the opportunities that the Waratahs had provided him, including winning the 2014 Super Rugby title with a game-winning penalty against the Crusaders.
"The Waratahs gave me my first opportunity at professional rugby and I've grown so much as a player and a person during my time here, playing with some of the game's greats and making friendships that will last a lifetime," Foley said.
"It's been a privilege to represent this great state and my family and friends. I'd like to thank the coaches who have supported me and the teammates I've played with over the years.
NSWRU GM of Rugby Tim Rapp thanked Foley for his loyal years at the club stating "He's been a consistent performer at the highest level for a long period, and ultimately his numbers speak for themselves – he's achieved a lot of great things for the Waratahs and we certainly appreciate that."