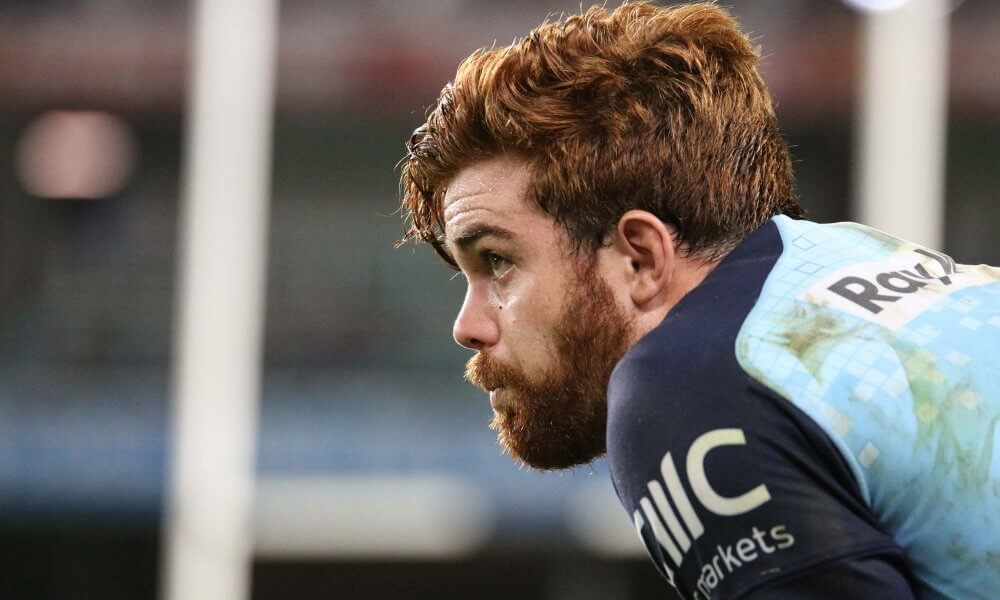 Monday's Rugby News has Daryl Gibson being sad, Jake Gordon being proud, bad news for the Reds, and international rugby rankings.
---
Gibson Takes Cop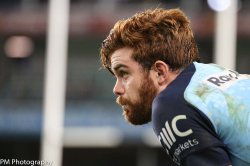 Waratahs coach Daryl Gibson has admitted his team are in a "hole" following Saturday's night crudfest at Allianz.
"That's my responsibility as head coach to set the direction," Gibson said, according to the SMH. "That's firmly on my shoulders and then we're all still very united in what we want to achieve and it starts on Monday with getting our training and preparation right for Friday.
"That [loss] puts us into a real hole. We're in a real battle again and that's down to our own doing. We've got no one else to blame but ourselves.
"We've got our own problems so we're focused on fixing those. We've got to get that right before we can really go forward.
"We've probably been our own worst enemies in the last two games in terms of those losses and losses are worse when you feel you've contributed to that loss."
The bigger and fatter version of Ian Kenny, Jed Holloway, then had his say.
"I know you guys gave Hoops plenty of s— in the media about his comments last week, but we've been training really well," Holloway said. "The most frustrating part is that we've been training really well but not executing when we get out under lights and playing that 80 minutes. We've got to keep competing, stay tight as a group and keep showing up Monday eager to fight.
"What we say doesn't mean too much at this point. We're one and three, so we've got to come out fighting. We've got to shut our mouths and get working."
Meanwhile, the best case scenario for Jack Dempsey is a return in 8 weeks.
Gordon Chill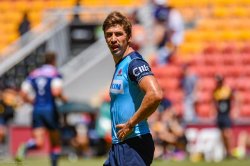 Despite being decent at playing scrum-half, Waratahs no. 2 Jake Gordon doesn't have his sights set on Nick Phipps.
Gordon's been getting rave reviews, after demonstrating on the weekend that he can pass it to Israel Folau.
"Nick's a really good mate of mine, I don't really look at it like that," Gordon told rugby.com.au.
"I think he's the ultimate competitor, trains so hard, plays so hard, I think I definitely don't look at it like that. I think he'll bounce back and be really good again next week."
"I think it's just (about) being ready when the opportunity comes," Gordon said, possibly as he was pricking pins into a Phipps-shaped voodoo doll.
"We're all mates in the backline, we're all really good friends. You don't hope that that sort of stuff happens, you just want to get better a a collective."
Gordon, who was first noticed by the Waratahs staff after lobbed not one but two opponents' shoes during a Shute Shield game, is just keen to knuckle-down and learn.
"I think my first year that I was here I was just trying to learn the straps and just trying to figure out how the Waratahs actually worked," he said.
"I think this year training and on the field I've just been a bit more competitive and more confident."
Reds Woes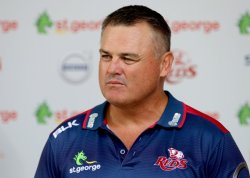 To add on to the misery of getting tonked by the Lions and being Queenslanders, Reds fans now have to suffer even more with the forced and unforced absences of two key players.
Quade Cooper, sent off on Sunday morning for yet again playing "Highlander", is likely to face a ban for his tackling efforts. The Courier Mail says that it's likely that Cooper's poor judicial record will mean he'll get a bit of a ban.
The Reds have already flown the enigmatic flyhalf home, with Jake McIntyre to play against the Jaguares next Sunday.
When asked about Cooper's red, Stiles' reaction was said to be akin to this vision of Homer Simpson.
James Slipper also managed to knack his Achilles in the Lions game. That's the season for Slipper, who will be replaced as Reds captain by….Stephen Moore! Heady times for the Reds.
Meanwhile, squaddie Phil Kite will replace Slipper at whatever side of the scrum it is that Slipper inhabits.
Reds head coach Nick Stiles said: "It's obviously really disappointing for James to suffer such a serious injury this early in the season. We'll miss his contributions on the field, but knowing the sort of bloke he is, he'll still be heavily involved from the sidelines.
"We're fortunate that we've got Stephen Moore in the side, who is the current Wallabies skipper. He will take over the captaincy in Slipper's absence."
Rankings Sealed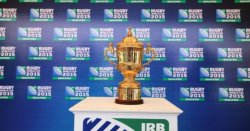 You might have heard the news that England lost to Ireland over the weekend, ending their hopes of overtaking New Zealand in the win streak stakes as well as grabbing a second successive grand slam.
The loss didn't stop the English for winning the Six Nations – a title they clinched by smashing Scotland last weekend. But with the end of the Six Nations, it was the last real chance of any major nation of shaking up the World Ranking and thus their place in the coming 10 May draw for the 2019 Rugby World Cup.
Yep that's right, the Rugby World Cup does the draw based on a team's for 2 years out. Without much further ado, here are what the pots (of the automatic qualifiers) are going to look like:
It's all getting a little exciting now!
May 10th RWC 2019 draw
Who will you be drawn against ? pic.twitter.com/brAyrDRIJO

— Rugby (@MRrugbyworldcup) March 19, 2017
And yes, that's right. Argentina are ranked ninth, and Georgia are ranked above Italy. Noticeable from the top 12 is the lack of any Pacific Island nations – last time around Samoa (7th) and Tonga (11th) were in the mix.