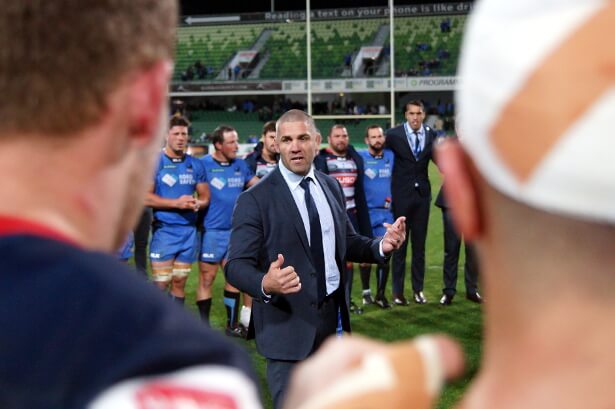 Monday's Rugby News has a whole load of reactions and news about the Force ARU thing, as well as Wallabies and Wallaroos stuff. Get amongst it.
---
No More Force
As you've probably heard, the Western Force lost their arbitration case against the ARU. That means the ARU have made the decision to 'discontinue' the Force's licence from 2018 onwards.
RugbyWA, says the SMH, are considering continuing the fight in the NSW Supreme Court.
"We've made the decision here today and if they go down that process we'll deal with that when it comes," ARU chairman Cameron Clyne said in a presser announcing the decision.
"It's not a very pleasant situation but we have to confront reality here," Clyne said. "Our teams have declined in performance."
Meanwhile, Bill Pulver added the following:
"We did an exhaustive analysis, a massive spreadsheet on all the variables that went into this decision and some of them community-based, some performance-based and at the end of the day, the best decision for Australian rugby was to remove the Western Force. It made the most sense."
No More Bill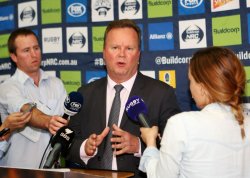 Bill Pulver also used the press conference to announce that he was resigning as ARU CEO.
"Nobody really wanted to lose a team from this competition but it is clearly the best outcome for Australian rugby," Pulver said, via the SMH.
"My sense is we now need a period of renewal in Australian rugby, which is why I have told the board that I will step aside as CEO once they have found a replacement.
"My sense is that it's a good time for renewal. I'm coming up towards the end of my five-year term and I think we want a clean slate that the next generation of rugby in this country will be served with a new head. I think it's the right time. I have enormous sympathy for the people in WA. They're great people and I feel very sorry for them."
Several names have been bandied about, with the SMH reporting that they include Bulldogs CEO Raylene Castle, RugbyWA CEO Mark Sinderberry, former QRU boss Jim Carmichael, and old Waratahs chief Greg Harris.
No More Stooke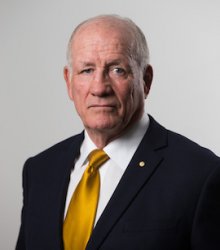 The announcement on Friday also saw the resignation of Geoff Stooke, an ARU boardmember and sandgroper, who was the only one to vote against the motion to cut a team.
Stooke has released a statement, found on the RugbyWA website.
"I never wanted to throw any team under the 'bus' but to create a situation that considers retaining a team that has lost almost $30million (including nearly $17.5million additional cost to the ARU) since 2011 at the expense of a team that has incurred additional cost to the ARU of only $5.5million since 2005 is outrageous!," Stooke writes.
"We should be rewarding success not failure. To introduce financial criteria that have nothing to do with the financial viability of each term is less than appropriate.
"An appropriate consultation process was never in place & in my view the Western Force was always being targeted for removal. This was simply because they were seen to be the easiest to remove contractually but they were not the team that deserved to be removed. The process lacked due diligence & contained significant levels of bias."
Stooke was also never a fan of Super 18 from the start.
"I was opposed to the inclusion of an Argentinian team & a Japanese team in Super Rugby. Without doubt, the failure of such an unwieldy, unattractive & more expensive competition has contributed to the demise of an Australian Super Rugby team & the future demise of rugby in Western Australia. They did not deserve this!"
You can read all his words here.
Twiggy Not Giving Up
Twiggy Forrest has vowed (again) to not give up the Western Force's fight, telling all and sundry about how crap he thinks the ARU are. Fortunately he stopped short of calling them paedophiles this time.
"I think the ARU has been famous at bleeding money," Forrest said (according to news.com.au). "They've been propping up Victoria for so many millions of dollars of losses.
"They've had this vain pursuit that they can challenge the AFL in AFL's heartland. That was never going to happen. Melbourne people love the AFL, and I agree with that love — it's a fantastic sport. [booo!]
"But our love is for rugby. And to try to impose it upon Victoria was just an ego-driven decision. And to not encourage it in WA where the people of this state have a great love for this sport and the Force, is really a retrograde decision against the Force."
Part of why Forrest is so upset, is the fact that the Rebels lost $30m since 2011, $17.5m of which was the ARU's money.
"The ARU claim finances were the primary reason behind their decision to axe the Force," says the article.
"But Forrest says this can't be true, because he had already told the ARU he would bankroll any potential future losses at the Force. This means, at worst, the Force would always break even."
Bob Not Happy
GAGR Friend Bob Dwyer isn't happy with the decision to cut the Force, calling it a 'catastrophe'.
"It's a catastrophe and whatever way you look at it, it's nothing short of a disaster for Australian rugby," Dwyer told the SMH. "In terms of player development, no team has done better than the Western Force. It's a massive blow.
"I've never seen a bigger fiasco in all my time in the game. This one takes the cake by a country mile in terms of its concept and its execution. How do they argue it was a good idea then [to add a team], but now it's a bad one?"
In this catastrophe, Dwyer still sees a ray of light.
"Even though it's a horrendous decision for WA, some good has come out of it and that is Bill has resigned," Dwyer said. "The most satisfactory alterative we can possibly think of is for him to leave as soon as possible. Whatever happens after that can only be a step forward.
"How he would know anything about the pursuit of excellence or greatness, I'll never know. There is nothing that has come out of this that gives anyone any confidence that they know what they're doing, where they want to go and how to get there."
Players Not Happy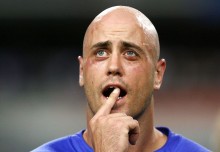 A fair few players have stated their distaste at the call to cut the Force, with Nathan Sharpe chief among them.
"The biggest mistake the ARU could have made," Sharpie said in a series of tweets. "Time to clear the decks and start fresh.
"Disgraceful. So much good was built in the West. Pathways beginning to pay dividends & now the financial security of a committed community."
"If I was tasked with building the Australian Rugby Union up off rock bottom, one of the first strongholds I would have on my side is the Western Force – everyday of the week.
What can they possibly be thinking," he added on Instagram.
Meanwhile, Force captain Heath Tessmann gets the award for pithiness, simply tweeting 'Cowards'.
WBs Fitness News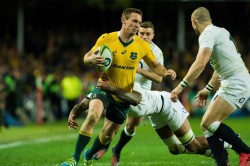 Michael Cheika has revealed that most of the Wallabies in the camp are good to go for the 1st Bledisloe, with the only concern being Dane Haylett-Petty.
Kurtley Beale, who was injured playing for Wasps, and was specifically told to recover in time for the Rugby Championship, appears to be ready.
"He had his injury a while back, had a setback in his rehab," Cheika said to rugby.com.au. "Since he's been back, he's now passing all the levels we needed him to. He's done full contact training so he's fine."
Alongside Beale, Samu Kerevi is also back to full fitness.
"I've been pretty pleased with the work ethic that the guys have had over the last few weeks," Cheika continued.
"There's' an acclimatisation period where we really went hard at over the first few weeks after Super Rugby finished and last week we started getting right into some of the detail of our rugby.
"Beale and Kerevi, they'll be back to full fitness."
Cheika also revealed that while he's confident he'll be ok for the weekend, DHP has a "bit of an elbow injury."
"I think if there's any one thing that could keep your focus when something like this happens it's the quest for winning a Bledisloe," Cheika said.
"Both Dane and Adam who came in with some injuries have worked super hard to get themselves right and then new guys like (Curtis) Rona and Billy Meakes have just excelled. They've had an excellent preparation by their coach [Dave Wessels presumably, Cheika doesn't mean himself] this year and … they're competing strongly for places within the team."
Cheika Feels For Fans
Michael Cheika also hopped on Channel Nine's Sports Sunday and had a bit of a chat about the Force and fans.
"As the coach of the Wallabies I'd like to think the national team is going to be supported no matter what and kids would still aspire to play for the Wallabies," Cheika said (via rugby.com.au)
"It does make it harder, I'm not going to say it doesn't, if there's not a professional team there, obviously it does, but there'll still be a pathway for players to come out of there and play in professional rugby in the four other teams in Australia.
"That's what we've got to do, we've got to work hard to make sure that pathway is still there – more importantly the supporter base. That's where – if your parents are following the game when you're a five or six year old, you're more likely to follow the game and then start playing the game.
"The professional players they understand they could go from one team to another but I genuinely believe the most difficult thing is for the fan base."
When asked about the supposed disconnect between the ARU and the grassroots, Cheika said this:
"It's not (about giving) too much money for the professionals but not enough money for the grassroots," he said.
"Post the World Cup in 2003 and we had a lot of success on and off the field, we got very corporate-orientated.
"The corporate dollar, the premium, was easy to get and we entertained that corporate dollar at the loss of the grassroots but what they forgot was the guy they were entertaining in the corporate suite was also coaching his kids' U12s and U10s team and disenfranchising at the one end and looking after the other.
"We got that balance wrong."
Saffers Not Leaving Sanzaar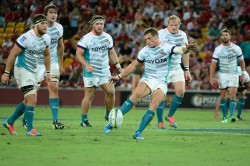 SA Rugby CEO Jurie Roux has said that his organisation isn't planning on leaving Sanzaar and Super Rugby, despite the fact that two of his country's teams are playing in the Pro 14 now.
"We are contracted to SANZAAR until the end of 2020 and will be going into a negotiating period again in the next two years," Roux said, according to rugby.com.au.
"We have benefited greatly from the rivalry against Australia and New Zealand and a further relationship is likely to continue to be of great benefit to South African rugby. But joining the PRO14 expands our horizons.
"But to not play in the southern hemisphere competition is unthinkable. We would suffer financial harm.
"We believe participation in PRO14 will bring new intent to our rugby and it introduces summer rugby to our country."
Martin Anayi, PRO14 Rugby's CEO, was by Roux's side.
"This is a ground-breaking feat and a true first in world rugby as we will see north versus south compete on a regular basis," Anayi said.
"We sit now in an economic situation where we have to try and do things differently and we needed to look at bigger rugby markets and spread across multiple territories."
Wallaroos Preparing For France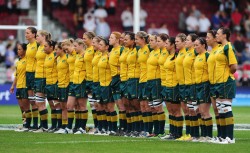 The Wallaroos are set to play France early this morning (445am Eastern Time), in the 2nd group game of the Women's 2017 Rugby World Cup.
They have made only one change from the side that lost 19-17 to Ireland in the first group game. Sarah Riordan is replacing Kayla Sauvao in the centres; Sauvao's going to the bench. Louise Burrows is replacing the injured Evelyn Horomia in the front row.
"We were really pleased with the way the team performed in their match against Ireland after we made nine changes from the final Test of the New Zealand Tour, and it's important now that we look to build combinations within the team," said Wallaroos coach Paul Verrell to rugby.com.au.
"Our forwards competed well against an experienced Irish pack and they'll face a similar challenge this Sunday against the French.
"Our backline showed they can be very dangerous with the ball in hand, but we need them to continue to build as we lead into the match against the French. The addition of Sarah Riordan will provide us with another strong ball running option in the midfield.
"The team proved to themselves what they're capable of in that match against the Irish and now we need them to continue to perform at that level, whilst also looking to grow and develop as a collective unit."
---
And because it's hard to put this on Facebook, enjoy this video of England forward Mako Vunipola practicing his springboard diving: