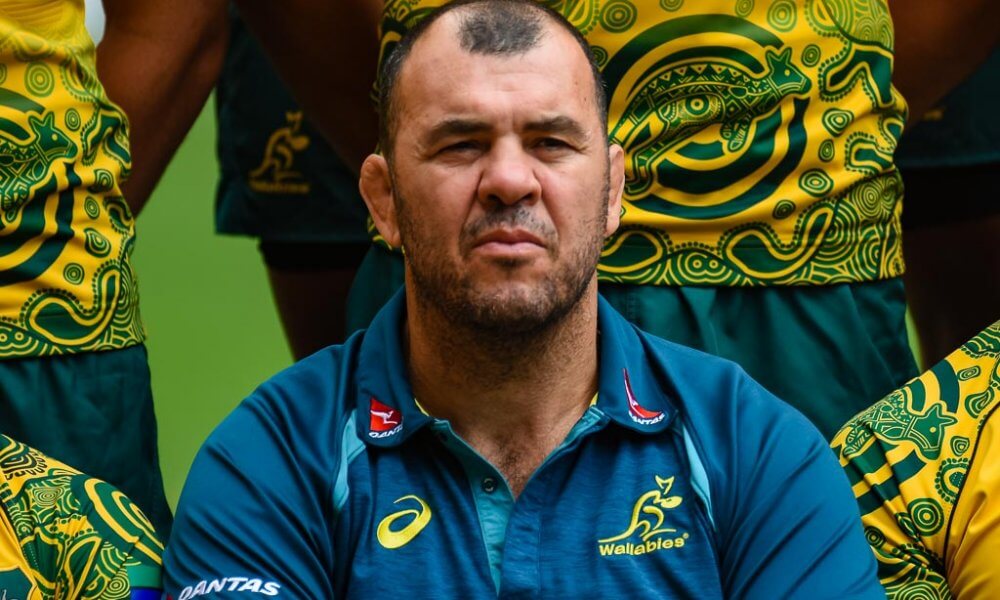 Monday's Rugby News has Cheika saying nothing, the ARU saying I didn't do it, more Rebels joining from the Force and all the results from  the weekend.
---
Poor Old Cheik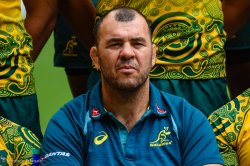 Michael Cheika has insisted that he ain't said nothing about the refereeing decisions on the weekend, saying so post-game.
First of all there was a BeIN Sports interview, which Cheika walked out of after being repeatedly probed about his effin' and jeffin'. Armchair lip reader think he said "fucking cheat", but really it could have been "fucking shit" or "fucking sheep". It's as if they don't know the difference between a voiceless palato-alveolar affricate and your regular voiceless palato-alveolar sibilant.
"I'm trying to do an interview without getting stuck into that and you want to try to keep making it (about that)," Cheika told the BeIN reporter (via rugby.com.au)
"Maybe I could've said something if that's the new thing, yeah maybe I did swear. It happens sometimes in life, I'm sure you have as well, have you? Maybe the TV camera wasn't on you at the time."
Later on, in the presser, Cheika claimed that his team is about what they can do better first.
"We are doing everything we can to become a team and a nation that plays rugby with no excuses," he said.
"We can let that echo down throughout our footy. We had opportunities to get ourselves back in that game and we didn't. We tried to play our way out at the end and made a few errors that allowed them in at the end."
Asked about the TMO thingy, Cheika replied:
"I am not sure who the TMO was, I am not sure about the process, how many replays for one incident and how many replays for another. I don't know – he probably just makes his own mind up." That, to be honest, could be a valid point. If, say, it turned out that watching a replay made you more likely to make the more cautious decision, would it be good to limit the amount of replays?
Michael Hooper, meanwhile really reckons his try should have stood.
"I thought I worked back, (I had my) hands in the air and Marika, who was onside kicked the ball, and put me onside," he said.
"That is why I went at the ball and got it over the tryline.
"I don't know what I am supposed to do there. If the kick is put in behind me, 'Am I meant to stop and not be part of the game?' It's hard when you are going at full pace."
He Said, She Said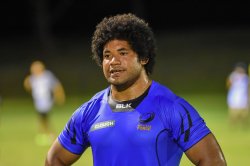 Rugby Australia, or the ARU, or whatever, have rejected claims that they forced RugbyWA into administration (something reported last week).
The main contention is that RugbyWA owe the ARU legal fees, due to losing a court case against the ARU. That bill is $1.7m, and the ARU have claimed they offered to settle for "less than one-third" of that (via the Daily Telegraph).
"We have tried to negotiate an outcome with Andrew Forrest's assistance but without success," RugbyWA chairman Tony Howarth said, according to the same paper.
"The issue for us is we have a likely insolvency event which will arise from their stated intention to pursue us for significant costs. That's causing significant disruption in our ability as directors to allow Rugby WA to trade."
With a statement on their website released on Friday, the ARU said "Rugby Australia is prepared to settle for less than one-third of this amount and has communicated this to RugbyWA on several occasions." The Daily Tele says it's heard that the ARU offered to settle for a quarter of the bill.
"Our view is that we were still in a negotiation to settle on costs awarded to Rugby Australia by the NSW Supreme Court," Bill Pulver said, adding it's important to "set the record straight".
"Our focus is on pursuing the high net-worth individuals that made commitments to RugbyWA to fund their legal battle and we are continuing to seek only a portion of the total costs.
"We have specifically rejected a RugbyWA proposal to have their community funding reduced to offset some of this cost, and in fact, plan on increasing its community funding. Ultimately, this is 1.7 million dollars of cost to the game and this legal cost cannot come at the expense of the community game."
The ARU are pursuing the costs given that there were assurances from some wealthy individuals that there'd be financial backing for the Force for any legal costs its case may incur. Now Howarth is saying that ain't coming, given that financial assurance was only given for the initial writ or something.
"They (the ARU) would like to think all these people are going to stump up but that's not the case," Howarth said.
"Those people have all significantly contributed to us, and there is no more. That is certainly our understanding. The issue is that the AEU's action is Rugby WA, not with the individuals.
"Our view is that there was an assurance given early in relation to the case, the Supreme Court action in Western Australia. That was actually settled. Then there were new cases. They (the ARU) could have, at any time, asked for a costs order. They didn't."
There's more, but eh. You can guess the rest.
More Rebels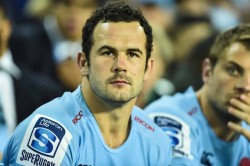 The Rebels have signed yet another lot of old Force players, taking their Force acquisition up to 11. Jono Lance and Anaru Rangi have signed up, says rugby.com.au.
The Rebels will amazingly be Lance's fourth Super team, with the Queenslander having played for the Reds, Force and now the Rebels. He also sat on the bench for the Waratahs. The 29-year-old flyhalf is temporarily playing for Worcester Warriors.
Lance comes in to the Rebels #10, just as Harold Bishop and Jack Debreczeni are doing one to greener pastures.
Anaru Rangi, on the other hand, is a 29-year-old hooker who will be competing with Jordan Uelese and James Hanson.
"We're pleased to have Jono and Anaru committed to us," Rebels suit Nick Ryan said.
"As a two-time Super Rugby champion, Jono has a deep understanding of successful high performance environments and will provide us with valuable experience and competition for a number of positions across our backline.
"We've seen Anaru grow as a player over the last couple of years through his consistent performance at both Super Rugby and the National Rugby Championship and believe he will add valuable depth to our forwards."
Force Rebels Incoming: Lance, Rangi, Bill Meakes, Richard Hardwick, Matt Philip, Richie Arnold, Dane Haylett-Petty, Ross Haylett Petty, Tetera Faulkner, Ben Daley, and Jermaine Ainsley. They join Will Genia, Tayler Adams, Henry Hutchison, Geoff Parling, Sam Talakai, and David Horwitz.
All the Results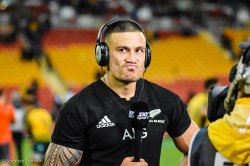 It was a pretty great weekend for international rugby, with most games being close affairs (the Wallabies game did stand out).
New Zealand barely overcame Scotland, 22-17. At halftime the score was 3-3, but early in the second-half the All Blacks reasserted control with 12 points being put on in 10 minutes. By the 65th minute, both teams had scored a try a piece to make it 22-10. Not long after, two yellow cards (one to Wyatt Crockett, the other to Sam Cane), resulted in about 10 minutes of pure Scottish pressure. However, they only managed one more try.
Meanwhile, France played South Africa in the Crab Juice Classic – the trophy between the two worst good teams in international rugby – with the frogs somehow conspiring to lose to the Springboks at home. Yeah, the Wallabies almost did, but god, France, my lord. Guy Neves and co will be hoping they can wallop Japan to get back some dignity next week.
Italy led Argentina 9-8 at halftime, but at full time it turned into a 15-31 blowout. Not so sure what happened there, but Argentina scored two converted tries and three penalties – 23 points – in the last 12 minutes which is quite a feat and points to them resting a few players on the bench.
Meanwhile, Wales saw off Georgia – there was some chat about Warren Gatland doing something so the scrums weren't contested – and a second-string Ireland overcame Fiji 23-20. Japan also slaughtered Tonga, while Romania pipped Samoa.
Results:
Scotland 17 New Zealand 22
France 17 South Africa 18
Italy 15 Argentina 31
Ireland 23 Fiji 20
Wales 13 Georgia 6
Romania 17 Samoa 14
Japan 39 Tonga 6
Namibia 36 Uruguay 52
Spain 27 Canada 37
Germany 17 USA 46