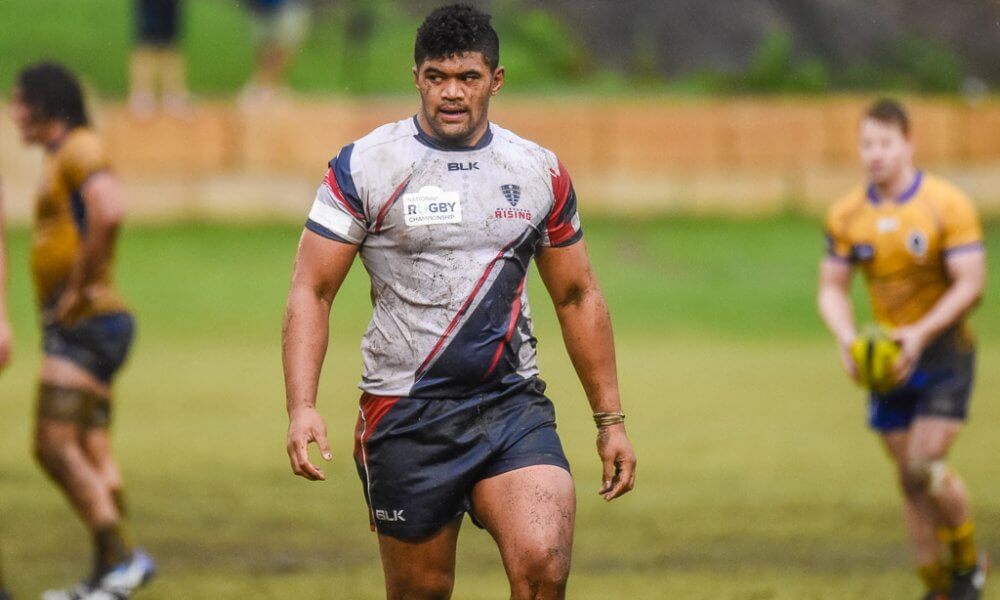 Monday's Rugby News sees the prodigal son return, good form and injury woes in Super Rugby, Australian representatives abroad and some international spice.
---
THE PRODIGAL SON RETURNS
*Insert Hallelujah Chorus Hymm*

Well it's finally been settled. The chosen one aka the saviour aka the Melbourne born Crusader aka Pete Samu has finally been given the greenlight by those lovely chaps over at NZRU to selected in the squad for the Wallabies upcoming 3 Test series that starts this week.

Much of the issue was relating to his contract with Tasman but according to the Sydney Morning Herald, Samu will be released from the final year of his deal and will be free to represent the Wallabies during the Rugby Championship as well as the Canberra Vikings in the 2018 NRC season.

Raelene Castle, ironically a Kiwi who has previously caused contract drama (although in a footballing code we dare not speak of), said: "I want to thank New Zealand Rugby for their consideration in releasing Peter for international duties."

"Our discussions were robust but fair and I'm pleased we've reached an agreement to allow Peter the opportunity to represent his country."

Prior to this announcement, NZRU had received a great deal of backlash of the drawn out decision (and rightly so), with Stephen Hoiles and George Gregan slamming the decision as 'tacky' on foxsports.

Hoiles pointed out to a particular case where Tyrell Lomax was released a year early from his contract with the Melbourne Rebels last year in order to pursue his dream of one day playing for the All Blacks.

"young Lomax, he was an Australian under-20, Australian schoolboy — the son of Kiwi rugby league legend John Lomax, so he was a Kiwi of course, but he'd worn the Australian jersey at a number of levels," Hoiles said.

"The Rebels and Australian rugby let him got back to New Zealand and I believe there was no fee involved on that occasion."

"We can be comfortable with the decision we made last year and all other countries should be doing the same thing."

A bit of food for thought for the cuzzy's over the dutch.
GOOD FORM AND INJURY WOES
This weeks Super Rugby performances saw 3/3 Aussie victories including an entertaining Australian derby.

First up it was the Rebels who put on a polished display against the Blues in a 20-10 win at Eden Park.

I caught a glimpse of this game and was really excited but what I saw in some hard, grafting rugby; exactly what is needed to break down the Blues.

Despite their poor results in 2018, the Blues do have attacking potential across the park and this was a major danger game for the Rebels, but their attack shape and ball handling was comfortably superior as well as some strong defence keeping the Auckland based side to just 10 points.

Although I am a Reds fan and Queenslander through and through, I was extremely proud to see the Melbourne men earn the first win at Eden Park for an Australian team since 2013.

Jack Maddocks and Dane Haylett-Petty where standouts and should come into the frame come selection of the Wallabies matchday 23.

In spite of all the positivity, it was a terrible night for talented youngster Jordan Uelese who's night was ended after just a short stint on the field.

It's been floated that it could possibly be an ACL injury but we're all hoping for the best for the young man. Uelese will be further assessed in Wallabies camp in Brisbane today.

Next it was an end-to-end thriller at Suncorp Stadium with the Waratahs continuing their reign on top of the Australian conference with a 52-41 point triumph over the Reds.

Some great running rugby showcased some incredible tries with Izaia Perese running 70 metre's off a Scott Higginbotham offload to score as well as Mr T impersonator Taqele Naiyaravoro steamrolling 3 Reds players on his route to the tryline.

It was a true representation of where Australian Rugby is at currently with youth and potential illustrating their talents yet demonstrating their flaws with clear defensive weaknesses. I'm not trying to downplay how enjoyable this game was however I felt that if this was a Kiwi on Kiwi fixture (sigh), we would see the same type of rugby but just a smaller scorecard.

News.com.au quotes Hooper alluding to this when speaking about his side the Waratahs. "Offensively fantastic, we were able to pretty much walk in some tries out there but on the flip side of that the Reds walked some in at the back end which is disappointing," l Hooper said.

Nevertheless, a game of footy which I loved watching.

Finally, the Brumbies won convincingly despite a spirited comeback from the Sunwolves, getting up 41-31 in Canberra.

Hoping for 15,00 at GIO Stadium, the Brumbies had a crowd of 9,521 according to foxsports, missing their expectations.

What's more important was the fact that the footy was open, expansive and attacking, seeing the nation's capital team pick up a bonus point as well as a clean bill of health for their Wallaby stars.

phew.
AUSSIE REPRESENTATIVES
While we're just about to crack open a ripper of a series with Ireland on Saturday, our U20's side are 2 games into their Junior World Cup campaign.

Rugby.com.au has been reporting on the games and the Junior Wallabies lost their first match 26-21 to a strong Welsh outfit but beat the Japanese in the wee hours of the morning 54-19.

In order to progress through to the next round of matches, Australia will have to beat the baby Kiwi's, a tough task due to the fact they recently defeated us in the lead up oceanic tournament 43-28 at Bond University.

With a fair few of our best under 20 players (Harrison Goddard, Hamish Stewart, Harry Hockings, Rob Valentini and Jordan Petaia) left at home to play Super Rugby, the team are missing some of the star attractions but have conjured up some great play of their own.

The match against New Zealand will be aired on Fox Sports at 5:00am on the 8th of June.

The 7's boys are also on tour, this time in England for the London 7's.

After winning all the group games, Tim Walsh's men faced the host nation in the quarterfinals. It was a tough ask for the men in green & gold and they eventually suffered a heartbreaking 21-17 loss.

This put us up against New Zealand in the 5th place semi-final but Australia ultimately went down 38-7 in a disappointing display, with Boyd Killingworth the only Aussie to put his name on the score sheet.

According to Rugby.com.au, the team are now heading to Paris and are looking to redeem themselves.
INTERNATIONAL FLAVOUR
It's been a busy weekend in rugby and it would be unfair of me to skip over both the South African-Welsh match as well as Jordie Barret's naughty antics.

Starting with South Africa, they went down 22-20 to Wales in one of the most bizarrely organised games of all time.

For starters the game was played at Robert F Kennedy Stadium in Washington, which was a weird location due to the fact that the Washington Capitals Ice Hockey team were playing in the Stanley Cup final for the first time in 10 years and the game was taking place just seven miles away at the Capital One Arena.

The ground hadn't been in use since it's MLS side took the field at home in October and added to this, the conditions in the opening moments were described as "a combination of humid conditions and steady rain" by Wales Online.

Two experimental teams were also thrown into the mix due to the fact the game sat outside the international break window, with the Telegraph that "both teams were missing key players" in their match report.

The game itself went down to a nail-biting finish with a late try to Wales stealing victory from the grasps of defeat.

In spite of the negativity, any rugby in America is probably good for the game and should be encouraged.

Taking a different tune, Jordie Barrett has been caught in a comical headline regarding his behaviour in the wee hours of the morning.

The New Zealand Herald reports that Barrett was discovered by 2 women in their student flat.

Odd Jordie, very odd.

Supposedly he was at a post-match function (out drinking) and wasn't heavily intoxicated (was off his face).

Barrett apologized and all is well over the funny mistake. "We never intended to do anything wrong. The door was unlocked and we thought it was our mate's place, which it turns out is over the road." Barrett said.

Classic.