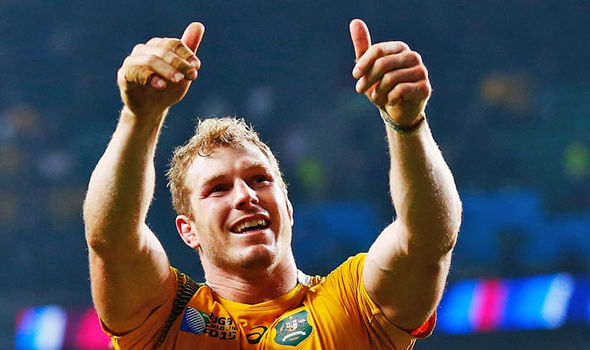 Monday's Rugby News sees the issues around neck rolling, cross code combinations, the Pumas strike back and the Premiership preview. 
---
Neck-Roll Issues
Wallabies flanker David Pocock admits he has concerns for his long-term health after another night of being heavily targeted in Auckland, rugby.com.au reports.

Poey was absolutely enormous on Saturday night, leading the tackle count with 18, pinching a few turnovers and 25 metres with the ball.

New Zealand clearly had a plan for the Wallabies star and went at lengths in an effort to stop his immovable body going over the ball.

Owen Franks was penalised for a neck roll in the first half and at several other breakdowns the same tactics were used and if seen, also justified a penalty.

His superior pilfering body position makes him almost impossible to clean out and hence leaves the opposition no choice but to either twist his body towards a side or lose the ball to Pocock.

The issue with such a rolling technique is it is inherently dangerous and when players get it wrong, the neck and head come under major concern.

Pocock was so stiff in his upper body and neck region that post match he had to turn his entire body to speak to reporters and still had limited movement almost a day after the match.

Now that can't be good for anyone. Not even David Pocock, who eats bricks for breakfast.

"As a player, you feel that after games and it's not something you want to think too much about," Pocock said when asked about the severity of rolls and what risk they placed his future under.

"It's pretty sore. I copped a knock and then a bit of a neck roll."

"It'll be sore but hopefully it's nothing serious."

This isn't Pocock's first issue with dangerous neck roles however.

"There were a few during Super," Pocock said.

"It's something the refs said they were going to really look at."

"There's been some penalties but I haven't watched tonight's game."

"The Brumbies put in a few citing… where you try to get someone cited… and none were accepted as meeting the threshold."

The Wallabies took the issue to the citing commissioners in June but decided not to do the same in the first Bledisloe match.

Coach Michael Cheika said there was an onus on his team to latch onto Pocock and provide some additional support in that space.

"We have in previous games, in the Irish series definitely," he said.

"He's there nearly all the time, so he becomes a target and they do whatever they can to get rid of him."

If Pocock is continually isolated at the breakdown, he will continue to face the same treatment.
Cross Code Combination?
Australia's Star Sevens player may be allowed to combine both rugby union and league commitments if they timing allows, according to High Performance boss Ben Whitaker.

At this point in time, all of the national squad plays Sevens exclusively but Whitaker is open to possibility to players playing multiple codes in certain situations.

The way the World Series circuit is formatted means it unlikely for players to be available for full-time positions in both sports but Whitaker is taking an 'open-minded' approach.

Rugby.com.au spoke to Whittake who had this to say on the issue.

"We've looked at whether girls can come in and out of our national program into then compete effectively in the World Series," he said.

"Right now, it doesn't work. Our World Series goes from October to late May/early June and whilst there's only five or six tournaments in that time, it's hard to then have girls coming in and out and it doesn't necessarily work in with the other sports."

"That's the toughest thing at the moment. We're open-minded but right now it's just a bit difficult."

Rugby AU have been mindful of trying to keep our stars in the game, even if that means sharing them after Aussie Sevens stars Caslick and Emma Tonegato were heavily linked with moves to the new NRLW league.

Australia's Uni 7s competition plays host to players of different sports, something Whitaker said they wanted to encourage.

"I think, I can't speak for the other sports, but I think what we're really aiming to do is have our players playing a range of sports," he said.

"We've got to try and find a way to see if we can give girls an opportunity from any sport to play."

A smart approach.
Pumas Punch
I've decided not to talk about the Wallabies today, as a lot of us are still seething from the past two weeks.

Argentina however, are back in the winner's circle, snapping a 11-match losing streak in the Rugby Championship upsetting South Africa 32-19 in Mendoza on Saturday.

The Pumas played some scintillating rugby and Fly-half Nicolas Sanchez was at the heart of it all, starring for the Pumas in the second-round match, scoring 17 first-half points as they took a 27-7 half-time lead at Estadio Malvinas Argentinas.

South Africa, who triumphed 34-21 when the teams clashed in Durban last weekend, dominated the second half but failed to convert the pressure into substantial points.

Ex-Wallabies scrum coach and New Argentinian head coach Mario Ledesma demanded more passion and gritty defence after last weekend's loss and he received what he asked for in front of a typically vocal 27,460 crowd.

A man of many words, pre-game Ledesma said this about their South African opponents.

"They are by far the most physical side in world rugby"

"We must defend better in Mendoza"

Well said Mario.

The Pumas attack set the world on fire in the first half but it was their scramble defence which stood up to a dominant Springboks in the second.

South African coach Rassie Erasmus was utterly disgusted and spoke to foxsports.

"We played like a team that's playing club rugby," he said.

"I must point a finger at myself when we perform like this."

"This puts us back quite a bit. I'm not going to stand here and lie to you."

Ouch.
Premiership Begins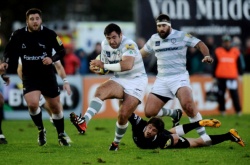 This weekend marks the start of another English Premiership season, with a host of big name coaches and players donning the boots as we get going.

In Bath, Todd Blackadder has a wonderfully talented side featuring English young guns Zach Mercer, Sam Underhill and Charlie Ewels and will be hoping they can take a trip to Twickenham at the end of the year.

The Bristol Bears were promoted from the Championship and are going to have to really work some magic to stay up, but the big name signing of Charlie Piutau should help there.

Exeter will be hoping to continue their dominance in the competition and look for their 4th trip to the big dance in as many years. Young flyhalf Joe Simmonds was gently moved into the role last season and should be set to take the competition by storm with such a settled side around him. Watch this space.

Gloucester have picked up some star attractions with Danny Cipriani, Jaco Kriel, Franco Mosert and Ruan Dreyer all joining their roster and former Lions coach Johan Ackermann will hopefully take the side back to Europe.

Underachieving is a tag easily slapped on the Stoop but Harlequins first time coach Paul Gustard will know the worth of Chris Robshaw, Danny Care, Kyle Sinckler, Nathan Earle and Mike Brown. They also have the extremely talented young flyhalf Marcus Smith to play with. Exciting.

Australian Matt O'Connor will leader Leicester into action will be hoping his all star backline including our own Matt Toomua will be able to fire.

The Newcastle Falcons will ask for more of the same under the leadership of Dean Richards after picking up 4th last year. Goneva picked up the Premiership Player of the Year award whilst Josh Matevesi and Sinoti Sinoti enjoyed breakthrough seasons and will be hoping for more.

Northhampton have brought in Hurricanes gun coach Chris Boyd to help lead them back to the top. Dylan Hartley remains a strong leader, Courtney Lawes an impact player, Dan Biggar an experienced 10 and a shiny new toy in Piers Francis. In his first year Boyd could be back on the road to glory.

If the Sale Sharks forward pack can hold themselves together, they should be a punch of fun to watch. Faf de Klerk, James O'Connor, Chris Ashton and Denny Solomona paint a pretty backline picture.

Saracens will looking to go back to back and one of the world best in Owen Farrell will lead the way.

The Wasps have added some New Zealand flavour in Lima Sopoaga and Brad Shields and will be hoping that will elevate them just a bit more to challenge Saracens and Exeter.

Finally Worcester will struggle unless they can keep star centre Ben Teo on the field and dynamic halfback Francois Hougaard.