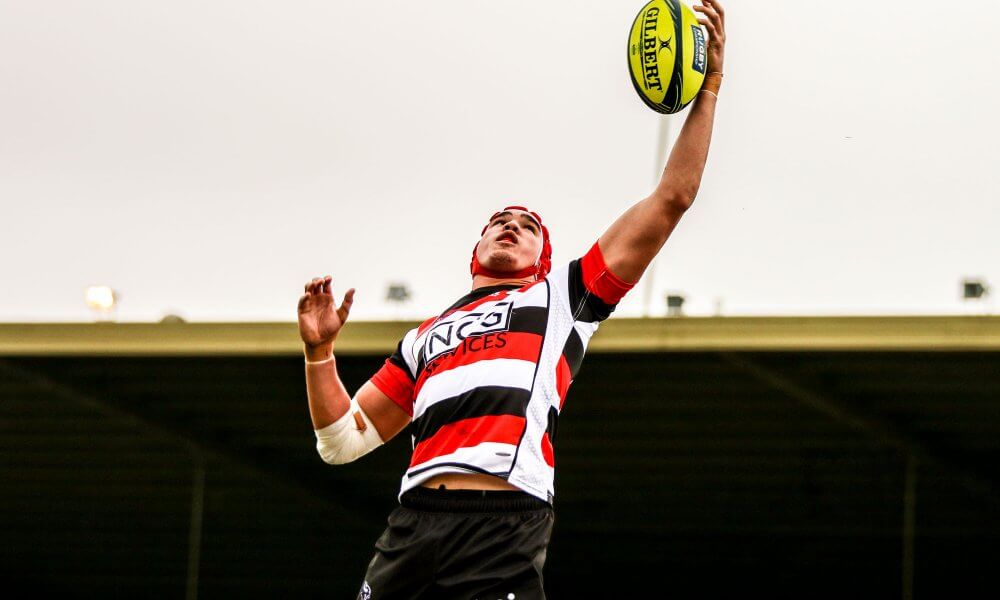 Monday's rugby news is across ALL the local weekend results, covering uni 7s, emerging states and of course, the NRC.  The Argies have also dropped their squad and it's missing one of their stars.
NRC Wrap
I can't adequately translate the sound of a DJ doing some "phat" scratching on records into written words, so you'll have to imagine the sound effects for yourself.
Anyway, the awkward opening sentence is to lead into a quick NRC round 4 wRAP up (get it? I'm extremely sorry….)
Getting things underway in Adelaide we had two teams who it's fair to say are not living up to pre-season expectations.  With one win apiece going into the fixture both teams' seasons probably hinged on the result and it was Brisbane City getting the goods over Melbourne Rising 33 points to 28.  Green and Gold's resident Rebels groupie has pieced together a comprehensive run down of the game for your pleasure.
After the city slickers got the W it was over to the Queensland Country boys up on the Goldy to try to maintain their unblemished record this year when they hosted the high-flying Force.  In contrast to the earlier Saturday match both teams have been living up to their pre-season hype and it promised to be a cracking match.
The opening exchanges were all the Force as they jumped out to a quick lead before Country stage a comeback and only a try 5 minutes from time and Ian Prior's perfect kicking separated the teams as the Force hung on 42 points to 40.
Sunday saw the NSW Country Eagles host the Vikings in Armidale in an absolutely cracking match. I almost don't want to give away the result here as it had a bit of everything, tries, tackles, kicks….you know, all the usual rugby stuff but there was also some wonderful theatre that Nathan (who hasn't replied to my instragram tag…tut tut) has captured just nicely in his rundown of the match.
The weekend rounded out with the Rays welcoming the Drua to Concord Oval. The Rays were desperate to get their first win of the season while a win of any margin would be enough to see the Fijians go top of the table as the competition passes its halfway point.  Unfortunately for the Sydney faithful it was the visitors who kept the locals winless in 2018 taking the match 34-31. All-round writing star Nick has put together this shakedown of the contest.
With four of seven rounds of the NRC completed the ladder is taking shape, Drua, Queensland Country, Vikings and the Force sitting clear in the top four with Brisbane City only 4 points back in fifth place. The Rising, Eagles and Rays are not mathematically out of the running but it's going to be hard from here.
More Local Results
The Emerging State Championships conclude today after three days of competition between the states and territories where rugby hasn't as strong a foothold as the traditional east coast markets or the ever-improving west and metro Victoria.
Day one's matches saw home side South Australia rout Tasmania in an eight try to one thumping, the locals soaring to a 50 point to five win.
The other day one match was an almost identical score line with Northern Territory racking up a half century against Victorian Country who managed to at least convert their try leaving the final score 50 to seven.
Day two saw even more cricket scores racked up as this time Northern Territory blew apart Tasmania 85 to five.
And then, in an effort not to be outdone, South Australia, led by Pita Bulewa's 5 tries, nearly racked up a ton against Vic Country, the final score ending up 93 blot.
Today's final matches have Tasmania going toe to toe with South Australian Residents.
And the big showdown between the 143-points-for, 5-points-against South Australians and the 135-points-for, 12-point-against Northern Territory.
A match that will decide who truly are the kings of the 129th-139.5th meridian.
Meanwhile in the seven a side game, Griffith Uni walked away winners in the third round of the Aon Uni 7's competition after beating fellow XXXX lovers University of Queensland in the 28-7.
In the other final day matches Macquarie took the bronze in their 24-12 win over Sydney Uni, University of Canberra were too good for University of New England to finish the weekend in fifth, seventh place went to Uni of Adelaide after keeping a clean sheet against Uni of Tas and Bond thumped Melbourne to clinch ninth place.
The win moves Griffith into equal first place in the competition standings, they join UQ and Macquarie on top of the table with 54 points.
Round 4 runs from 6-7 October at Bond Uni on the sunny Gold Coast.
World Rugby Committee Comes to Town
World Rugby is meeting in Sydney this week and there is a heap of issues on the table.
Of keen interest to Australian fans, well, maybe interest isn't the right word to use, but it certainly reared its head more than once during Super Rugby and during the southern hemisphere's test window was the issue of RED CARDS.
World Rugby's CEO Brett Gosper spoke to the media before the meetings kick off this week and was quizzed on the topics of tackle height and the cards handed out to go with them he seemed to very diplomatic with his response, "We're trying to lower the tackle height so we can reduce the incidence of concussion and injury and we know from evidence that that's what that does".
And added what I'm sure is the best thing Aussie fans have heard since the Reds' ground announcer started playing Daryl Braithwaite's The Horses during quiet periods in play, "We just have to be consistent with our calls and make sure it's very clear what we mean by a head high tackle or a tackle that's too high and so on and I think we'll get there but you always go through this period of people believing there are too many cards because you're adjusting player behaviour".  Consistent….? Please make it so.
There was more for local fans with Gosper touching on the unique TMO-related grief seemingly only experienced on this side of the globe (the French may disagree) and SANZAAR's request for a review of the whole shebang,
"It is possible there could be changes," Gosper said.
"We had a working group looking at that, they'll report into the rugby committee this week so we can't share the results of that because rugby committee haven't discussed it yet".
"There were some discussions, there were some sensitivities out here in particular".
It's not all TMOs interventions and red cards they'll discuss though, there's next year's men's World Cup, the 2021 women's World Cup and apparently player welfare is on the agenda….although you'd think that falls under TMOs and/or red cards.
Stay tuned.
Argies Squad to Face All Blacks
Looking to build on their wonderful Rugby Championship to date Argentina, have suffered a blow with hot-stepping, try-scoring winger Ramiro Moyano not named as part of the 30-man squad who will face the All Blacks this weekend in Buenos Aires.
The 26-test veteran picked up a rib cartilage injury in Los Pumas' win over the Wallabies on the Gold Coast and will not play. It's not going to help Argentina as they hope to go one better than their best result against New Zealand, a draw in 1985, which coincidentally was also in Buenos Aires.
SQUAD,
Piggies
Matias Alemanno
Agustin Creevy
Diego Fortuny
Santiago Garcia Botta
Ramiro Herrera
Marcos Kremer
Tomas Lavanini
Juan Manuel Leguizamon
Tomas Lezana
Pablo Matera
Santiago Medrano
Julian Montoya
Javier Ortega Desio
Guido Petti
Nahuel Tetaz Chaparro
Juan Zeiss
Show Ponies
Gonzalo Bertranou
Emiliano Boffelli
Sebastian Cancelliere
Tomas Cubelli
Santiago Alvarez Fourcade
Jeronimo de la Fuente
Bautista Delguy
Bautista Ezcurra
Santiago Gonzalez Iglesias
Martin Landajo
Juan Cruz Mallia
Matias Moroni
Matias Orlando
Nicolas Sanchez