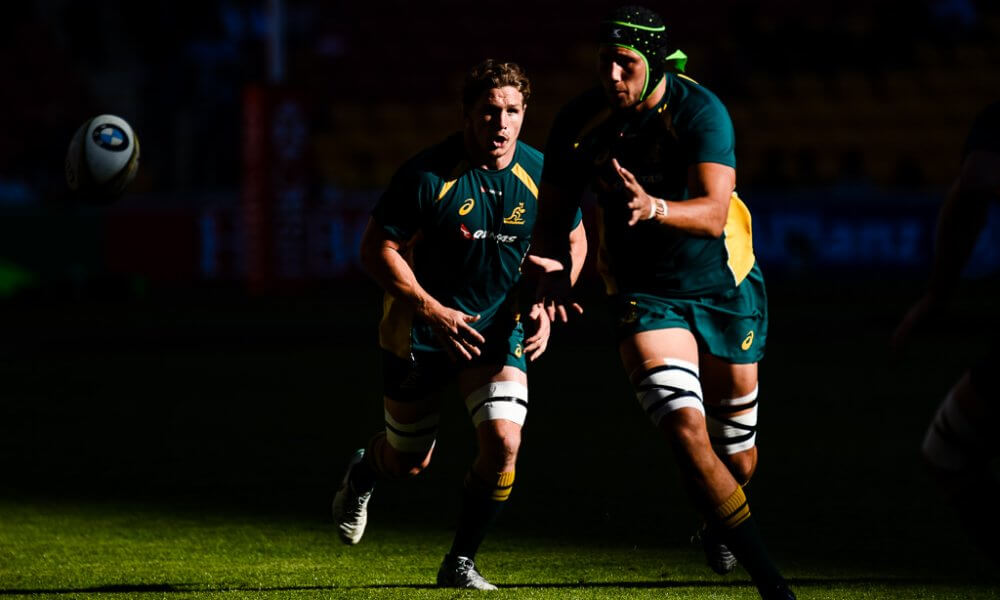 Monday's Rugby News has a warning from Wales, Naisarani on tour, us getting closer to hosting the Women's World Cup and Kieran Read to hang up the boots.
---
Watch out, We're coming for You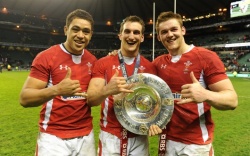 While the Wallabies weren't in action this weekend, there were plenty of teams who were.
Starting off, Japan got their highest ever score against the All Blacks. Unfortunately, the All Blacks scored more than double that and they won 31-69.
England started off their November International season with a controversial 12-11 win over South Africa at Twickenham. It was a high stakes match, not the least of which because of a controversial tackle by Owen Farrell in the 84th minute that wasn't sanctioned, a decision (by Aussie ref Angus Gardner) that left many in the Republic fuming.
Interested to know the GAGR thoughts on that one. Should he have been sent off?
Ireland hammered Italy 54-7 at Chicago Field in the US of A, before the USA themselves came out and went down to the Maori All Blacks, 22-59.
But the most interesting result for Wallabies fans was Wales' 21-10 defeat of Scotland in Cardiff (the first ever match that competed for the Doddie Weir Cup), where the Wallabies will start their November campaign next week.
And the message from Warren Gatland? We're going to get better and we're coming after you.
Wales haven't beaten Australia in a decade, but the victory over the Scots marks the first time since 2002 that the Scarlets have started their November season with a win. Add to an improved Six Nations earlier this year and things look to be turning around for the Welsh.
"We will be all the better for that next week and it's not about getting the monkey off our back with Australia," said Gatland, post match. 
"There are games against them where we've been leading going into the final minutes and we've been unlucky at times.
"It would be nice to win next week, but the more important game will be when we play Australia at the World Cup."
Gatland was in charge of the Welsh the last time they beat Australia 21-18 in 2008, but since then hasn't picked a victory in thirteen attempts.
"If I'm honest, I think we'd have struggled if we'd come up against Australia instead of Scotland in the first game.
"But it's a start for us, even though we were a bit rusty at times. For long periods of the game we were very comfortable without the ball.
"Scotland put us under pressure in the second half, but we defended very well and there were lots of positives."
In Camp
Isi Naisarani will finally get his crack at Wallaby gold, having been named as the updated version of the Wallabies Spring Tour squad as a development player.
The exciting forward has been touted for Wallaby selection ever since he first emerged within the ranks for the Western Force, before signing with the Brumbies for a year, and now linking up with the Rebels. 
He'll also join fellow rookie Rob Valetini, with Wallaby veteran Tatafu Polota-Nau linking up with the squad once they arrive in the UK. Unfortunately, their inclusion means that Brandon Paenga-Amosa and Jed Holloway will be returning to Australia, with Holloway battling injury while training with the squad in Japan.
The Wallabies squad is now as follows:
Forwards
Jermaine Ainsley (1 Test, Melbourne Rebels, 23), Allan Alaalatoa (30 Tests, Brumbies, 24), Rory Arnold (19 Tests , Brumbies, 28), Adam Coleman (28 Tests, Melbourne Rebels, 26), Jack Dempsey (7 Tests, NSW Waratahs, 24), Folau Fainga'a (6 Tests, Brumbies, 23), Ned Hanigan (18 Tests, NSW Waratahs, 23), Michael Hooper (c) (88 Tests, NSW Waratahs, 27), Sekope Kepu (100 Tests, NSW Waratahs, 32), Tolu Latu (10 Tests, NSW Waratahs, 25), Tatafu Polota-Nau (86 Tests, Leicester, 33), David Pocock (75 Tests, Brumbies, 30), Izack Rodda (14 Tests, Queensland Reds, 22), Rob Simmons (91 Tests, NSW Waratahs, 29), Pete Samu (7 Tests, Brumbies, 26), Scott Sio (52 Tests, Brumbies, 27), Taniela Tupou (9 Tests, Queensland Reds, 22)
Backs
Adam Ashley-Cooper (116, Kobe Steelers, 34), Tom Banks (3 Tests, Brumbies, 24), Kurtley Beale (81 Tests, NSW Waratahs, 29), Israel Folau (70 Tests, NSW Waratahs, 29), Bernard Foley (65 Tests, NSW Waratahs, 29), Will Genia (97 Tests, Melbourne Rebels, 30), Jake Gordon (uncapped, NSW Waratahs, 25), Dane Haylett-Petty (28 Tests, Melbourne Rebels, 29), Samu Kerevi (22 Tests, Queensland Reds, 25), Marika Koroibete (18 Tests, Melbourne Rebels, 26), Jack Maddocks (5 Tests, Melbourne Rebels, 21), Sefa Naivalu (8 Tests, Melbourne Rebels, 26), Jordan Petaia (uncapped, Queensladn Reds, 18), Nick Phipps (70 Tests, NSW Waratahs, 29), Matt Toomua (39, Leicester/Melbourne Rebels, 28)
Development Players
Rob Valetini (uncapped, Brumbies, 20), Isi Naisarani (uncapped, Melbourne Rebels, 23).
Thoughts on the squad?
Speaking of the Wallabies, there's been a lot of talk about the longer term contracts being handed out by Rugby Australia, and this weekend Raelene Castle elaborated why they are doing it. In short, to start planning for long-term success, and to stave over foreign clubs taking Aussie players.
"I think the interesting thing about longer-term contracts from a national perspective is you need the balance between making sure you're securing players that are very attractive in the international market place, when you finish a World Cup and then the European markets are looking to secure some playing talent, I think that's important," she said to rugby.com.au. 
"I think the second thing is you need some people to build the team around.
"You need to say, 'These are the types of people that we see by their character, their playing capability, their ability to grow and develop that we can build a team around. You need some core people to build your team around.
"But you also need the balance to make sure you don't lock up all the positions so young talent see that they can make their way into the Wallabies.
"It's about balancing those three things and I think age of players also comes into that mix so when you bring all those things together they'll end up being a balance of longer-term and shorter-term contracts."
Make of that what you will.
For the Game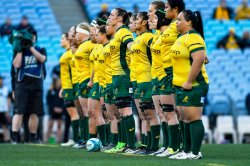 For all the crap in our game this year, the growth of the Womens Game through the Super W, Aon Uni Sevens, the Womens Sevens and the Wallaroos has been nothing short of awesome.
Even more so when you consider that Rugby Australia are now starting to take this side of the game seriously, when they announced a bid to host the 2023 Womens Rugby World Cup.
Well, the announcement of who will host the tournament is set to be made on November 14, and it has been whittled down to two contenders: Us, and the Kiwis.
RA, along with the Kiwi camp, will be providing one final pitch to World Rugby on that day. The good news is that Raelene Castle (who has been a major champion of building on the Womens Game), will be making the presentation. The bad news is that Cameron Clyne will be doing it with her.
"World Rugby have presented a summary of each of the bids, so each of the council members receives that summary," Castle explained to rugby.com.au.
"We go in on the morning, do a presentation for half an hour and then council vote on their decision between New Zealand and Australia who's going to host the World Cup."
"There's very strict rules around what you are and aren't allowed to do.
"You can't introduce any new information, it's a bit like going to court.
"It'll be great – it's really a verbal presentation of the information that they'll have in black and white in writing.
"It's a chance for us to put a face to our information and we're really appreciative of that opportunity. "
Australia proposed Newcastle and the Hunter Valley as their site to host the event, and showcased the proposed venues to World Rugby officials in September this year. The area was selected due to it being a hot spot for Womens' Rugby in Australia.
It also is seen as major marketing opportunity, as fans will also have the chance to check out the Valley's famous Vineyards and (with the scheduled completion of the new light-rail), Newcastle's famous phallic tower (Authors Edit: What?! it's been torn down?! This is a nanny state!).
Either way, it's expected to generate over $23 million for the local economy, and will be a major boon for Rugby Australia should they get it.
"We know we've put our best foot forward from engaging point of view," she said.
"We know Australia's respected as a country and Rugby Australia's respected as an organisation that can put on big events.
"So, I think we tick all of those boxes."
Read all about it (no more)
Here at GAGR, we make it no secret we love a bit of rivalry and the occasional odd dig at our cousins across the dutch (even though they've got the last laugh on us three times this year). But, even though this man has caused all Aussie rugby fans a whirl of intense pain and suffering, there is no denying that objectively, Kieran Read is a bloody good player.
And, alas, the ruthless captain of the darkness has announced that following the 2019 Rugby World Cup, he will retire from international rugby.
His seasons have been increasingly been affected by injury, with him having to undergo spinal surgery last year. With his body telling him it's time, he's announced that he'll finally call it quits… just after he wins another World Cup. 
The 33-year-old, 115-test veteran has played 40 tests as the All Blacks skipper, winning 35. He also was World Rugby's 2013 Player of the Year. In his career so far, he has picked up two World Cups, and three Super Rugby Titles, not to mention a lot of Freedom Cups and Bledisloe Cups (the latter of which I don't particularly want to talk about).
In addition to going a hundred plus with the All Blacks, he also stayed as a loyal member of the Canterbury region, notching up 133 caps for the Crusaders, and 37 caps for the Canterbury club in the Mitre 10 Cup.
However, unlike New Zealand's prodigal son (and continuously coming-through-the-gate) player Sir Richie McCaw,  Read has revealed that following his retirement, he'll be chasing coin in Europe for a few years, which works out the best for his wife and three kids.
"We have always thought as a family that we would like to go overseas and use that experience for the kids. That is probably the main option at the moment," Read told NZME, as reported in rugby.com.au. 
"There are plenty of options out there but I probably want to keep playing if I can."
However, just before we can all think we can knock over the Kiwis finally, it's widely predicted that Read will pass over the role of New Zealand's captaincy (and unofficial role of 'most popular man in New Zealand') to another centurion from the Crusaders forward pack, lock Sam Whitelock.
Rest assured we can look forward to plenty more schellackings at the hands of him as skipper.
All jokes aside, all the best to Read and his family, and congratulations on a truly incredible career. Well done mate.