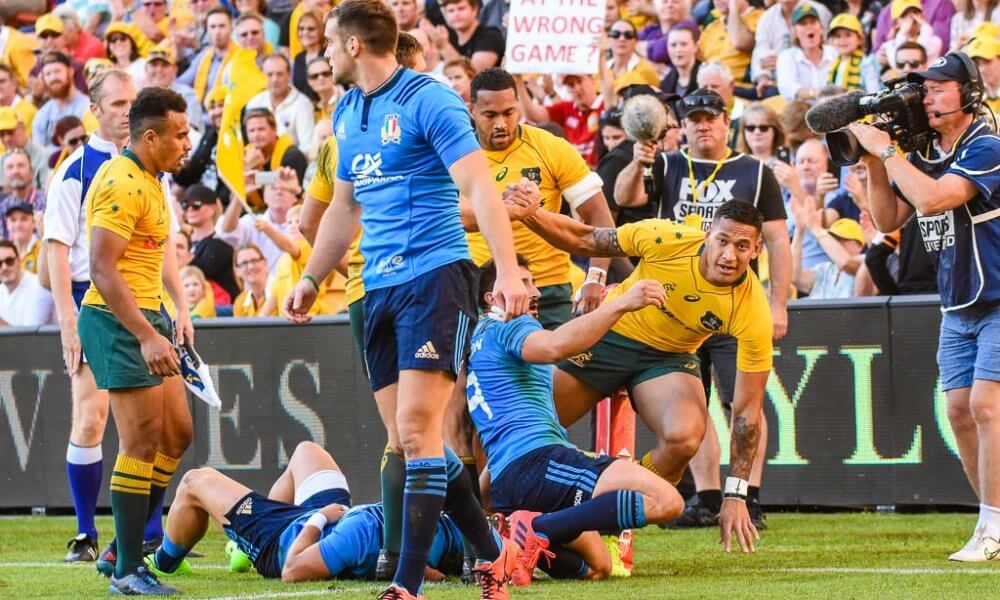 Monday's Rugby News sees the Wallabies result provide slight optimism, Twiggy's competition continue to develop, changes to the Waratahs coaching set up and the Classic Wallabies continue their great work.
Brought to you by the master of Monday News, Ned Stevens 
---
Better than

Nothing?
In the second match of the Spring Tour, the Wallabies have walked away with a 26-7 win over the Italians.
In a game where everyone expected an Australian victory against the 13th ranked nation (only 6 spots worse than us), Cheika's men continued to show both positives and negatives that continue to frustrate all fans.
An improved defence was offset by some woeful attacking finishing for a side that really should be putting 50 over the men in blue.
The Beale-Foley-Toomua change up didn't work, with Foley looking out of place at inside centre, a position he has rarely played.
Toomua though seems to me as the most likely piece of unlocking the Wallabies much needed discipline and consistency. Yes, he isn't going to throw that miracle pass that Foley might have the ability for, however you know what you are going to get from him, allowing you to shape a plan around it. Foley's lack of consistency is usually the barometer for the Wallabies and removing him for a less volatile option could help reduce the highs and lows.
Against what many GAGR fans thought, our old friend AAC give us something to smile about.
The old fella rolled around once again and showed the same skillset which made him a wallaby regular.
Yet with a World Cup in a year Cheika's choice will only be vindicated if the form can be carried into Super Rugby and onto the Cup.
If anyone could do it, it'd be AAC.
In positive news Ireland beat the All Blacks, something everyone in the world loves to see with a 16-9 win, along with South Africa scrapping past Scotland 26-20 and England jumping over Japan 35-15.
Australia face England at Twickenham this weekend.
Rapid Rugby Revamp
Andrew 'Twiggy' Forrest's dream competition in the Asian-Pacific region is beginning to take shape with the competitions rules and regulations coming to light.
According to rugby.com.au, the competition received the ticket of approval from World Rugby on Friday, with a prize of a million buckeroonies for the first place team.
The competition kicks off in February and will be based out of Hong Kong with teams coming from Malaysia, Singapore, Hong Kong, Fiji, Samoa, and Japan, along with the Western Force.
The following trial laws will also be in place for Twigs masterpiece:
- No direct kicks for touch from inside the 22m area to encourage ball-in-hand counter-attacks (Should help the Australians with a lack of kicking skills)
- A power try, scored from a move starting inside a team's own 22m area, will be worth nine points with no conversion
- Killing the ball for a penalty will not end the power try move
- Penalty goals are reduced from three to two points (rules against kicking, again brilliant for the Aussies)
- Defence a further 5m back at the scrum (Ahhh the old union becoming closer to league trick)
- A team retains possession if the ball is kicked from their own 40m and bounces out in the opposition 22m (Some would even call this a '40-20' if they dared)
- No 'mark' call in the 22m area
- 10 rolling substitutions
- Reduced time for kick-offs and penalties
- Red-carded players can be replaced after 15 minutes
- An orange-card system for match review officials
Interesting to say the least.
T

andy'ing

to the next level
Welshman Steve Tandy is set to join the Waratahs for the duration of 2018 as defence coach, filling the gap Nathan Grey left when he moved on to the Wallabies. Yep. I just said that. How?
Tandy's addition will expand the NSW coaching staff after head coach Daryl Gibson took charge of defence in 2018.
Rugby.com.au reported Tandy spent time with the Waratahs during the Super Rugby season this year and quickly established strong relationships with the players.
Tandy's only 38 but has had strong coaching pedigree after coaching Ospreys for 6 years and will really bring some experience into the young coaching set up in NSW.
He also played at Ospreys for 7 years and isn't too far out of the game, fitting in with the young talent time Gibson's coaching group appears.
Tandy brings a wealth of international experience to the club and will provide a different viewpoint to most of the Southern Hemisphere coaches, hopefully bringing some of the crash and bash Welsh defence with him.
"The players responded well to Steve during his time with us earlier this year," Gibson said.
"He came over here for his own development and provided us with a different perspective on how we approached our game and now has the defence portfolio for him to develop and implement."
"That is a part of our game that we need to improve on markedly in 2019 and it will be Steve's role to help us strengthen that area."
Hopefully we will continue to see Super Rugby improvements with coaching decisions like these and improved rosters.
Classic Wallabies role out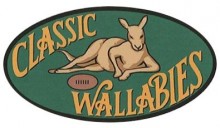 The classic Wallabies continue to do such an amazing job in promoting our game, this time by putting on a brilliant day in Orange.
Several hundred youngsters and a few oldies got to the chance to rub up against some of the stars of yesteryear when they turned up at Endeavour Oval over the weekend. 
A ton of kids turned up for the clinics early in the day, and later on we saw the likes of Radike Samo, Morgan Turinui, Sam Payne, Stephen Moore and Justin Harrison take on the Central West Barbarians. 
With a team boasting experience of over 380 Wallaby test caps and over 1100 Super Rugby caps, the Classic Wallabies were going to be a challenge for the Baa Baas. The lads from the bush though made a game of it, eventually going down swinging 44-21 to the men in gold.
Stephen Hoiles however emphasised that with the Classic Wallabies, the emphasis isn't on winning, but to spread the word to young kids in Australia about the game.
"Obviously we want to win, it's rather embarrassing if we don't but we want a competitive side and they were, they were tough, it was played in good spirits and I think the crowd saw that.
"You look at the scoreboard and that's the best score you can hope for.
"You just know you're playing an over-35 side, so you're relatively like-for-like.
"We knew they'd have some players a little bit off the pace and some who are very good and can turn it on when they want to, pretty similar to us.
"We had variety, players who are 10 years retired players who one year retired, it's a lot of fun. That's probably what makes a lot of the entertainment."
The festivities continued well into the night at the after-match function, what a surprise.
I really do want to give a big wrap to the Classic Wallabies. These are things that help our game. There is only so many articles you can write kicking and screaming about how bad everything is.
Eventually you just have to do something.
Great to see.