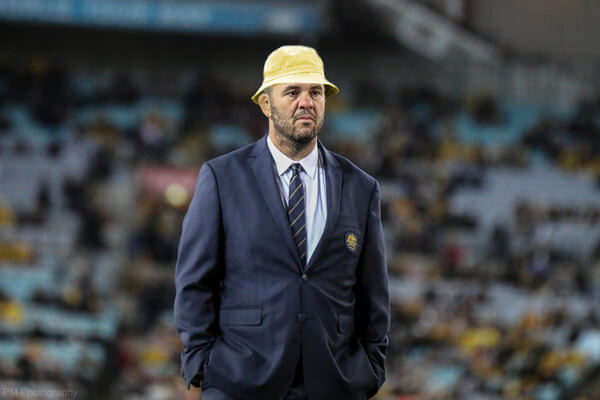 Monday's Rugby News sees coaching speculation on Cheika continue, Uelese returning from injury, classic Eddie Jones and the Shute Shield competition finalize its schedule for 2019.
---
Coaching speculation continues
Questions of whether or not Michael Cheika is still the right man for the job have continued long into the night after Australia's 30-13 loss to England on Saturday night at Twickenham.
It was same old same old for the Wallabies as their inconsistency rang true with some stunning moments, including Israel Folau's blistering try and some ugly ones too, including every time Jonny May had the ball.
According to Fairfax Media, Rugby Australia executives are now more concerned about the double standards on team discipline more so than current results.
We already know about the AAC and Kurtley Beale controversy which plagued much of last week.
Now it's been said that r Sefa Naivalu was also disciplined in South Africa over a breach of team protocol that saw him miss a bus to a training session. A week later he left the touring party 'nursing an injury', according to a Wallabies spokesperson.
What is frustrating as a fan is the lack of transparency when it comes to selection. Was he available or was he not? We don't currently have a huge pool of players to select from and this lack of honesty is truly aggravating.
Since Saturday,  former World Cup-winning former Springboks and Brumbies coach Jake White and Scotland director of rugby Scott Johnson have emerged as two potential replacements for the under-fire Cheika.
The RA board meets for the final time this year on December 10 and it seems it may be D-Day for Cheika.
Public outrage continues over the worsening results coupled with inaction from the board and executive, chairman Cameron Clyne (didn't even know he was still there) and chief executive Raelene Castle will have little choice but to offer a change before losing the publics backing.
Cleaning out the existing assistants also looms as a likely option.
This could make way for someone like Jim McKay, the Reds new attack coach, or Peter Ryan, the incoming defence coaching. Both of whom are well regarded by the high performance unit at Rugby Australia. Unlucky Queensland.
Before Saturday's match, Castle gave the scary statement of publicky backing Cheika's decision to take a hard line on Beale and Ashley-Cooper's misdemeanour and again reiterated her 'support' for the former NSW coach.
"We believe that we've got a head coach who's experienced, that's led a party through a World Cup before and one of his biggest strengths is going into a campaign-type environment where he'll get the boys offshore," Castle said.
"He'll actually have them consistently for about eight to 10 weeks where they'll be able to build that momentum inside the environment and lead into a World Cup."
Bold call Cotton. Let's see if it pays off.
Uelese return imminent
Promising Rebels hooker Jordan Uelese will return from a nasty ACL injury in the coming months and Michael Cheika sure does need him.
Before injuring himself, Uelese was in a 3 way battle to become our number one hooker with Tolu Latu (who is just a big ball of stupid) and Brandon Paenga-Amosa (who is kina just a big ball at the moment).
His natural ability was clear to see with explosiveness we hadn't seen since a young Tatafu Polota-Nau.
Speaking of TPN, it appears he is struggling with the rigours of Test rugby at the age of 33 along with a full premiership campaign and it remains to be seen if he can last to the World Cup.
Folau Faingaa seems the best of the lot at the moment although he is out of favour at the moment for reasons unclear to the public.
The hopes of the hooking nation may rely on Uelese's rehabilitation from a nasty ACL injury to his knee suffered the week before the June Tests in Auckland.
It's good news it has happened to Uelese at a young age as his body has been able to heal faster, with rugby.com.au reporting that the 21-year-old is tracking better than expected in his road to a return.
The return of the young star is also vitally important to the Rebels cause.
Last year Anaru Rangi took the starting position and acquitted himself well however towards the latter end of the season it was clear that a burnout had occurred.
With their star roster in place, the Rebels will want Uelese firing on all cylinders to give them that extra punch.
The Rebels are confident he could play as early as late February to mid-March, meaning he may only miss the first four games of the Super Rugby season.
Ideally he will ease back into action and by the time all 4 Australian teams make the finals (cough cough) he will be cutting people and half and savings families from burning buildings.
Jones gives 2 cents
Never one to provide his 2 cents where it isn't needed, Eddie Jones has made comment on Australia's recent troubles.
Asked whether he felt Cheika would be with the Wallabies at the World Cup next year, the former Wallabies coach said Australia's provincial system made things difficult for any coach.
New Zealand and Ireland have a fully centralized structure in which the national union has the final say in many provincial decisions, Australia's is more complex with individual state unions in place.
It's a system which has its own benefits but at the moment it seems a different approach may be needed.
Cheiks has actually worked really hard to try and encourage greater cooperation with the states since he took over the national role, working on strategies to manage player load and share data across the sides.
Jones was quoted in The Australian saying,
"You can criticise a coach but if your system is not right then you have to look at the system and if I was involved in Australian rugby and I am not, you cannot have two of you biggest provinces bankrupt and still having all the control in the game,"
"With Ireland and New Zealand – particularly with Ireland – if you have a centralised system for a small player pool you can be a very good team and consistent and Australia doesn't have that and that is what they need and that advice is for free."
Wow thanks Eddie.
All the Australian coaches met recently to discuss plans for 2019 and Cheika believes strengthening their bonds would only help in that space.
"I'm not in a position to control the machinations behind the scenes but I'm doing my best to build strong relationships with the coaches and CEOs  of the four Super Rugby teams," Cheika said.
"We had a good round of meetings before we came on the tour and agreed some basic principles about central preparation for the players next year, which will start with a national camp together for the players.
"So we are going to be able to work more with those guys and…relationships that we're building and there has to be some give and take they are trying to do their best too.
It's an interesting proposition and one Rugby Australia should be independently reviewing. Does our current top-up system work?
Shute Shield confirmed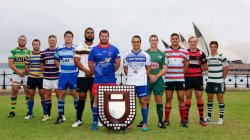 In a good news piece, the Shute Shield has announced its draw for the upcoming 2019 season.
One of Australia's strongest semi-professional league will be back up and running in no time and crucially, it will finish earlier next year.
This has been a major issue in previous season for the NSW NRC sides, who have been strongly disadvantaged due to their late start.
This year both teams played 3 games inside 10 days to make up for the end of the season.
Neither side made the finals.
An important bipartisan approach has occurred as the strength and form of the NSW NRC teams is crucial to involve the public and start bringing some of that Shute Shield magic into the grounds.
The product is there, just not the supporter base.
The competition will kick off on April 6 with the final regular round on August 3 with 18 weeks of uninterrupted club rugby.
Sydney University, who won the flag in 2018, kick off their campaign against Eastern Suburbs while 2018 finalists Warringah take on Northern Suburbs in their opening match.
The two 2018 Grand Finalists will do battle in round 3.
The full list of fixtures can be found here