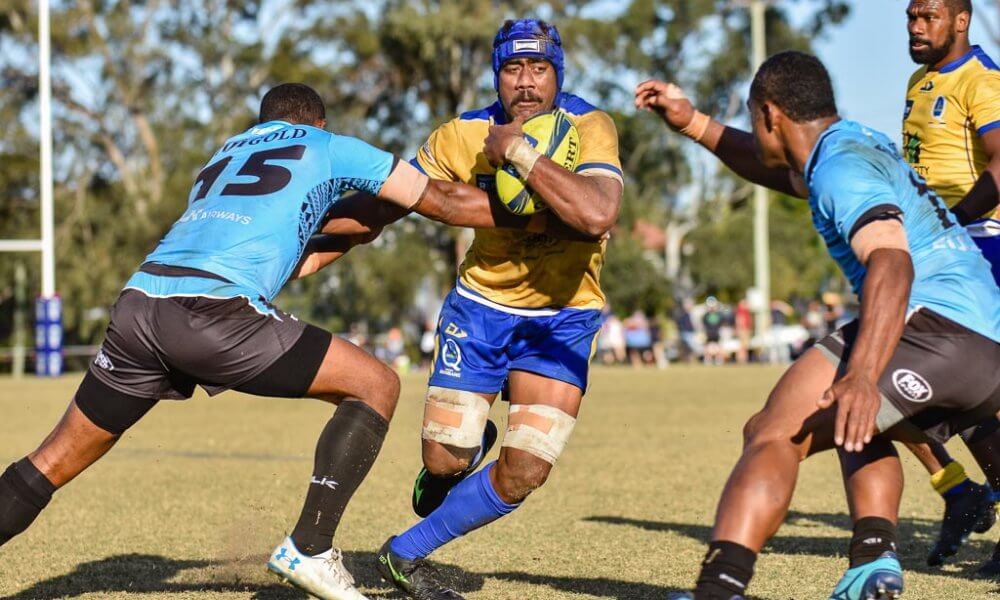 Monday's Rugby News recaps the opening round of the NRC, looks at the special connection of a number of Wallabies, scouts the results of our pool D opponents over the weekend and reveals the shocking suspension that is facing a Springbok flyer.
---
NRC starts with a bang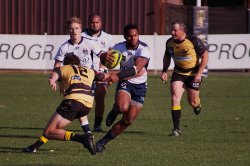 The opening round of the National Rugby Championship has thrown up some thrilling results across the country. Whilst Rugby Australia could be criticised for a lack of advertising, the games this week certaintly talked for themselves, with 283 points scored in the opening round.
The competition kicked off with the battle of NSW, where NSW Country held off their Sydney rivals 38-33. Country raced out to an early 26-0 lead inside 20 minutes, however, Sydney would fight back and level it up with 15 minutes to go, setting up the grandstand finish.
Ultimately, Country found a way to get the job done and secure bragging rights, check out Nick's review for a comprehensive breakdown of the game.
This was followed by a trip down to Melbourne where the Canberra Vikings notched up an impressive 47-22 victory over the Rising. Unlike their bus which broke down on the way to the ground, the Vikings came out flying in the first half of the contest, racing out to a 28-3 lead at halftime.
Whilst the Rising showed their class in the back end of the clash, the Vikings were too strong. Check out the match report by yours truly for the play-by-play breakdown.
We then headed to Brisbane, where Brisbane City and the Fijian Drua played out an entertaining 22-all draw. The lead changed hands throughout the contest, with young gun Isaac Lucas putting Nick Chapman over in the 76th minute to level the scores.
Neither side was able to capitalise on attacking opportunities after the bell, with the nail-biting contest best captured by Hamish's match report.
The best game was saved for last when the Western Force pulled off a miraculous comeback over Queensland Country 50-49. Fifteen tries were scored in the match, with the side from the West grabbing the lead for the first time in the 74 minute mark.
Brendan's match report does a magnificent job to sum up the instant classic that we witnessed to finish round one.
Chief Wallabies ready to rip in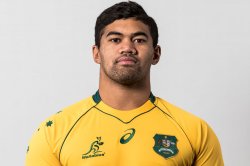 We are one, but we are many and from all the lands on earth we come
We'll share a dream and sing with one voice, I am, you are, we are Australian.
Not just the words of the Seekers but also the thoughts of the half dozen Wallabies with Samoan heritage in contention to play next Saturday.
Wallabies Scott Sio, Christian Lealiifano, Allan Alaalatoa, Jordan Uelese, Matt Toomua and Lukhan Salakaia-Loto all have cultural and family ties to Samoa and are eager to play next week against the country that they feel a deep connection to.
The clash will be particularly special for Uelese, who was given the prestigious title of a 'chief' in his hometown village Aufaga by Samoa's prime minister last year.
"They call me Segiali'i," Uelese told the Herald. "I've lost my name now. It's pretty special. They treat it with respect but it's nothing I'm arrogant about. It's really humbling.
"Every time I go back it's pretty cool to represent my family's name in that way. To be bestowed a chief title is pretty special.
"They're very proud of everything I have achieved and just carrying our last name around the world it makes me so proud. I'm a very proud Samoan-Australian. It's something to be proud of where your ancestors were from."
Uelese and prop Allan Alaalatoa are equally keen to feature in the final match before the squad heads to Japan, believing that the contest will be a special day for both players and families.
"You know they bring that physicality and playing against your country the whole island is going to be watching and it's going to be playing a quality side," Uelese said.
"I've had that opportunity to represent my country and a lot of my family are proud but the second best thing you can do is to play against your team that your family is from," Alaalatoa added.
Pool D Round Up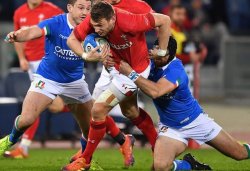 With the World Cup only 19 days away, many of our Pool D rivals have featured in tune up matches before they head off to the land of the rising sun.
Arguably our biggest threats in Wales have fallen 22-17 to Ireland in coach Warren Gatland's final home test before he steps down from the job to head back to New Zealand.
The Irish bounced back after their 57-15 thumping by England, with a double to Jacob Stockdale and a penalty try bringing Wales' 11-game home winning streak stretching back to November 2017 to an end.
Wales made 14 changes to the team that beat England a fortnight ago, with Gatland still confident that the plucky Welsh could pull off a historic performance at the World Cup.
"We have overachieved in the last 12 years and we are not finished yet.", an emotional Gatland said after his final match.
"When we are mentally and physically right, we can give any team in the world a run. I believe we will go a long way in the World Cup."
Pool dark horses Fiji had better luck against neighbours Tonga, recording a 29-19 win at Auckland's Eden Park.
The Fijians scored five tries to three in a free-flowing contest highlighted by two intercept tries to Jousa Tuisova and Vereneki Goneva in the first half.
The match would finish with 14 men after Fiji number eight Peceli Yato and his Tonga counterpart Maama Vaipulu was sin-binned over an exchange of phone numbers and punches in the final minutes.
"We were trying to put together our phases and work as a team," Fiji captain Dominiko Waqaniburotu said.
"I think we've done pretty well given that Tonga threw everything at us."
Finally, Georgia put up a spirited fight against Scotland before going down 44-10 in the historic encounter, which was the first time that a tier-one country had played in the Georgian capital.
Unfortunately, the Scots would play the party pooper roles, with flyhalf Finn Russell playing a part in all but one of the visitors five tries in the comprehensive victory.
Dyantyi Disaster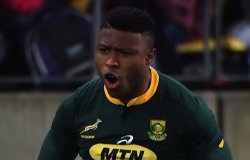 The Springboks World Cup preparations have been thrown into disarray, with winger Aphiwe Dyantyi facing a four-year ban for taking multiple anabolic steroids and metabolites.
He tested positive to the drugs methandienone, methyltestosterone and LGD-4033, which are all on the WADA's banned substances list.
The South African anti-doping agency said on Friday that Dyantyi's 'B' sample had confirmed the failed test, which was taken during a mid-season camp in July.
"[Dyantyi] has now been formally charged with a doping offence for multiple anabolic steroids and metabolites," said the South African Institute for Drug-Free Sport (SAIDS).
Dyantyi scored six tries in 13 tests in his first season in international rugby, with the 25-year-old rewarded with World Rugby's breakthrough player of the year award in 2018.
He hasn't played for South Africa since November and was not included in the Springboks' Rugby World Cup squad after he was provisionally suspended after his initial sample came back positive.
South African Rugby released a short statement after the positive 'B' sample, revealing they would continue to investigate the matter
"SA Rugby, the Lions Rugby Company and Dyantyi are working with SAIDS, the World Anti-Doping Agency [WADA] and all other relevant authorities on the matter and no further comment can be made at this stage," it said.
Dyantyi released his own statement last week after the initial positive test, denying any knowledge of taking the prohibited performance enhancing substances.
"I want to deny ever taking any prohibited substance, intentionally or negligently, to enhance my performance on the field," said the Golden Lions back, referring to the July test.
"I have never cheated and never will. The presence of this prohibited substance in my body has come as a massive shock to me.
"My management team and experts appointed by them are doing everything possible to get to the source of this and to prove my innocence."