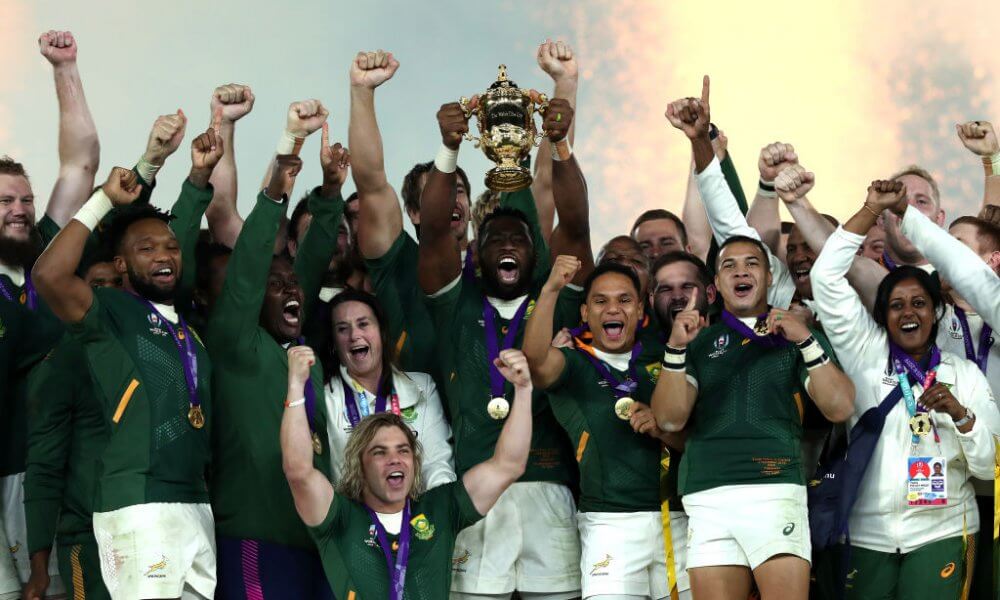 Monday's Rugby News, which has been released at 11:28ish (aka 32 to 12) to honour the crashed chariot, looks at the fallout from the World Cup final, Maddocks plans to return to Toyko next year and the Wallabies returning to their first home
---
Super Springboks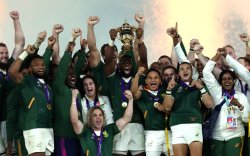 The Springboks have claimed their third World Cup with a 32-12 win over England in a brutal contest in Yokohama.
The match was a forwards wet dream, with both teams trading penalty goals over the first 55 minutes in a physical clash.
In the end, it would be the Springboks forwards that would get the upper hand and control the proceedings, rewarded when Makazole Mapimpi chipped ahead for centre Lukhanyo Am, who steamed onto the ball and turned it back to his teammate to score.
This would mark their first try in World Cup final history and they would not have to wait long for their second when Cheslin Kolbe crossed to put the result beyond doubt.
The incredible performance has sent South Africa into meltdown, with Siya Kolisi, the Springboks first black captain, overwhelmed at what his team had achieved for the rainbow nation.
"We have so many problems in our country but a team like this, we come from different backgrounds, different races but we came together with one goal and we wanted to achieve it," Kolisi said.
"I really hope we've done that for South Africa. Just shows that we can pull together if we want to achieve something,
"Since I've been alive, I've never seen South Africa like this,
"Thank you so much. We love you South Africa and we can achieve anything if we work together as one."
Coach Rassie Erasmus thanked the support from the Springboks fans in the stadium and back home, believing that it drove them to new heights.
"To the Springbok supporters, I would like to say we never felt alone here in Japan. We felt them all the way," said Erasmus.
"Not just the supporters in Japan but also those back home. All the messages, all the WhatsApps, all the Facebook, the Twitter feed. We know there's millions there and we know they support us.
"We love them and I can't wait to get back home."
Empty Eddie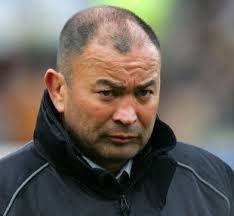 England coach Eddie Jones was lost for words after England's disappointing loss, believing that his side simply came up against a better team in South Africa.
After their dominant win over New Zealand a week ago, England's players and fans were stunned by the overwhelming pressure laid on by the Springboks forwards.
No one was as more devastated as Jones, who had no real explanation for their performance other than South Africa simply being better.
"I don't know why we didn't play well today – it's something that happens in higher level rugby," the Australian told a press conference on Saturday.
"We thought our preparation was good but this happens sometimes and it isn't a good day for it to happen. You can have the most investigative debrief of your game but they were too good for us on the day.
"We got in trouble in the scrum, we struggled in the first half, made some personnel changes in the second half and got back into it. We stayed in the fight and were in with a chance but for some reason South Africa were too strong for us."
After the loss, questions turned to his future, with the Sydney Morning Herald revealing that Jones hadn't received any formal contact from Rugby Australia about coming home.
He was coy about his rugby future, channelling Victor Radley when asked about what came next.
I don't think that's relevant at this stage," he said.
"I'm just thinking about my team, they're hurting badly enough.
"The only thing I'm worried about now, is having a few beers.
"And after we have a few beers today, we'll probably have a few more beers tomorrow. And then probably Monday. And then maybe we have to pull up stumps."
Tokyo dreams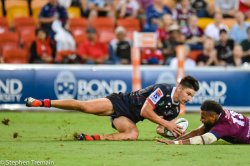 Forgotten winger Jack Maddocks has set his sights on returning to Japan next year as part of the Australian Sevens side for the Olympics.
The Rebels flyer travelled over with the Wallabies as one of the standby players before the tournament started after narrowly missing the 31-man squad.
Since then, he has linked up with the Sevens program in Germany, playing five matches in the Oktoberfest 7s.
The 22-year-old has continued to train with the side as they prepare for the Olympic qualification tournament in Fiji and has relished the opportunity to focus on the singular goal whilst hoping to balance both 7s and 15s if they are successful.
"I'm hugely motivated…XVs is week to week, you're only really preparing five days for a game, whereas here the boys have been preparing almost five months for this one tournament," he said.
"We're really, really prepared, it'd be an awesome feeling to go over there and get the reward for all the hard work that's been put into it.
"If they qualify for the Olympics, I'd love to be able to take part in that but I'm also keen to get back into Xvs and have ambitions in there too so a lot of it's out of my hands.
"I enjoy playing both and I'd like to play as much footy as I can so if I can do both, I'd love to do both."
His exclusion from the World Cup squad has allowed the 22-year-old to develop a brand new perspective about rugby extending beyond the bubble of the Wallabies camp.
"I guess sometimes when I had my time in that setup because you're so protected from the outside world," he revealed.
"I mean Cheik was great with that, he'd go out of his way to make us feel more comfortable, but I guess sometimes going in there you felt like whether it's overseas or something, you'd feel like you were in enemy territory and it's 15 of you or 30 of you verse them.
"Sometimes you forget the pubs and, whether it be TVs at home, everyone's back home supporting and I guess when you play for Australia, you're representing everyone and that's what it means to play for Australia."
Sydney Rugby Ground
The Wallabies are set to return to the Sydney Cricket Ground for the first time since 1986 when they host Ireland on July 11 next year.
With ANZ Stadium set to be out of action from the second half of 2020 and Allianz Stadium still under construction, Australia return to the ground that hosted the first international match back in 1899.
The clash will mark 34 years since the last international match at the ground, which Australia won 26-0 against Argentina and the third time that both teams have faced each other at the historic ground.
The July 11 clash will be the second Test of a two-match series against Ireland, with the Wallabies set to kick off the home international season against the former number one ranked side at Suncorp Stadium on July 4.
"The Sydney Cricket Ground is one of the most iconic venues in Australian sport and has hosted some of the most famous Rugby Test matches ever played in this country," CEO Raelene Castle said in a statement.
"Returning there in 2020 for the second Test against Ireland will be a nostalgic experience for those who watched Test matches there through the 60's, 70's and 80's, and a chance to be part of history for the younger generation watching a Test at the SCG for the first time.
"The last time these two countries played in Sydney the Stadium and the whole Paddington and Moore Park precinct came to life and was flooded with fans wearing green and gold, not to mention the on-field action which went right down to the wire as Ireland pipped the Wallabies to win the Series."
Sydney Cricket Ground CEO, Kerrie Mather said: "The SCG is the original home of the Wallabies having hosted Australia's very-first Test match in 1899.
"There have been so many memorable Test matches at the ground and we look forward to seeing the next generation of Wallabies add to the SCG's rich Rugby history."
The Ireland test series will mark the first challenge for the new Wallabies coach after Michael Cheika resigned from the role after their quarter-final loss against England