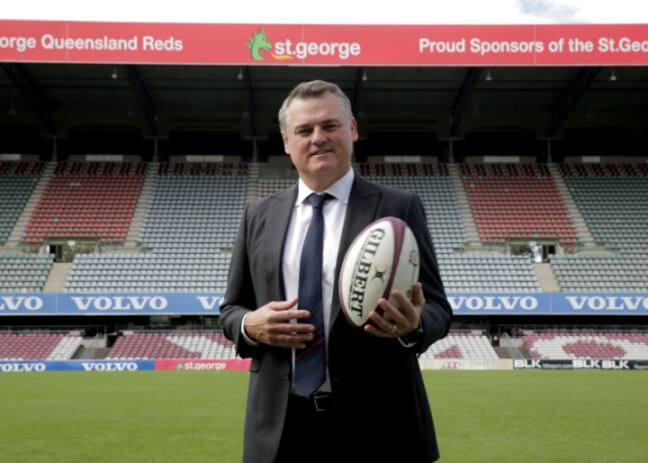 The Queensland Reds have today named Nick Stiles as head coach on a two year deal for 2017-2018.
The announcement comes after a worldwide search by a coach selection panel to replace Richard Graham who was sacked earlier in the season. Stiles had been co-interim head coach alongside Matt O'Connor for the 2016 since Graham was sacked.
Stiles has been in the Reds pathways over a number of years including 96 caps at Super Rugby level and has 11 years coaching experience across various teams and levels. His most recent success saw Brisbane City claim two NRC titles, including an undefeated campaign in 2015
Daniel Herbert, QRU Executive General Manager of the Reds, said "The panel and Board considered a number of strong candidates and ultimately determined Nick to have the right attributes to take this group forward.
"He is a passionate Queenslander who understands the DNA of Queensland Rugby. He is an experienced coach who has proven to be technically astute and has a strong record of developing players both young and old. Nick is a good leader, who has turned the Reds set pieces into one of the more statistically dominant in Super Rugby.
The appointment sees Matt O'Connor released to pursue other opportunities with the Western Force a possible destination.
Stiles coaching history:
March 2016-July 2016: Co-interim head coach – Queensland Reds, Super Rugby
2014-2016: Forwards coach – Queensland Reds, Super Rugby
2014-2015: Head coach – Brisbane City, National Rugby Championship
2011-2013: Forwards coach – Western Force, Super Rugby
2007-2010: Forwards coach – Kubota Spears, Japanese Top League
2006-2007: Head coach – University of Queensland, Queensland Premier Grade
Main photo credit: Meggie Whitchurch/QRU