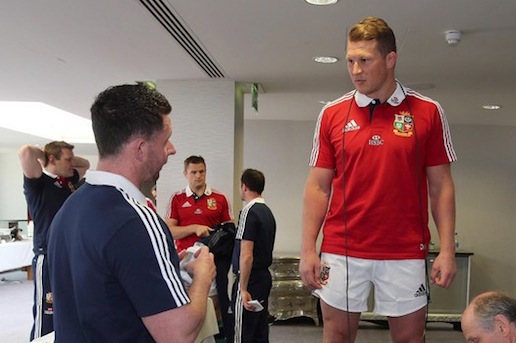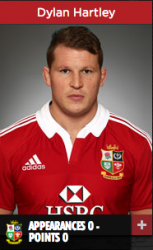 The bags were packed for them, the flight attendants put a padlock on the beer fridge and the British and Irish Lions boarded a long-haul flight to Hong Kong.
The tour is finally underway.
If all of that sounds simple, though, then it would betray the almost inevitable cluster muck-up that was the two days leading up to the invitational side's departure. On Saturday, in the Aviva Premiership final between Leicester Tigers and Northampton Saints – a game the Tigers triumphed in – the left-field Lion Dylan Hartley saw a red card for verbally abusing referee Wayne Barnes. He's now been banned for 11 weeks.
This has created a vacuum, with the void normally filled with the hooker's bad language left empty. With all-round nice guy Rory Best of Ireland taking Hartley's spot on the plane there is a question of who will become the Lions hate figure?
Warren Gatland
Of course, you could froth with bile whenever Warren G spits some lyrics. The head coach is notorious for his mind games and will not shirk a verbal challenge. If anything else, Aussies can laugh at the sometimes-irascible Kiwi for his part in a British ad campaign for the series.
Andy Farrell
Andy Farrell , the defence coach for the series could also be a target for some gentle ribbing. As a mungo-ist, Farrell captained Great Britain in a close fought series against Australia in 1997, kicking his team near. He will also be the man barking orders in Lions training and probably saying some not very nice things about men in gold.
Owen Farrell
This Pom has metronomic kicking skills, perfect hair and his dad is the coach. Farsighted Aussie fans might get in on the hate ground floor just in case he becomes the next Jonny Wilkinson.
Manusamoa Tuilagi
Will be a focal point in attack on this tour with his powerful runs. Yet it could be hoped by some home fans that the 22-year-old is not mentally tough enough to handle a tour, having seen him jump off a ferry in a moment of madness at the 2011 World Cup in New Zealand.
Mike Phillips
Abrasive and in your face, the Welshman is a ball of niggle who also dated the Welsh pop star Duffy, putting his head way above the parapet of mocking. Oh, and he's a halfback, so game on.
However, the problem for fans down under is that there is no clear candidate for derision now that Hartley is stuck in Blighty. This Lions squad is too green, too young, too unassuming to have severely pissed anyone off yet.
My advice? Pick at random or, better yet, pick a player whose name is easily worked into a pun. In times of War(burton) that would be my Tip(uric). Give a random a fat (Heas)lip. They'll Lydi-hate that.