The 2015 NRC season kicks off this week with a Grand Final re-match between Brisbane City and Perth Spirit, telecast live from Ballymore on Fox Sports. As a means of a NRC Preview, we will be running a series of articles in the lead up to this first game to give you a bit more of an insight into what we can expect this NRC season.
Today we ask the five biggest questions we will seek answers for this season.
Will more people see the damn thing?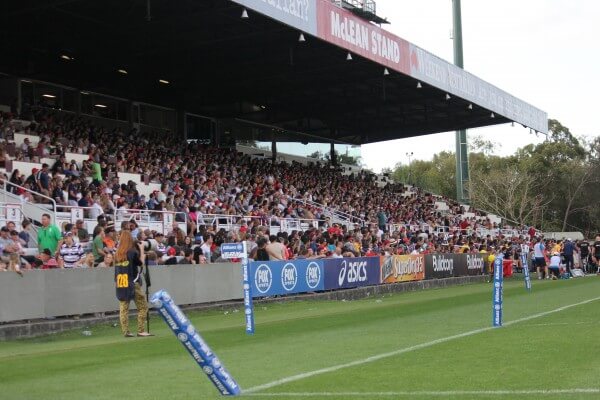 For those who got along or watched on the box, the 2014 NRC was generally well to very well received. Sure the new entities took some getting used to, and there was obviously a lot of yellow running around out there, but the rugby was bloody good and there was plenty of talent on show. However, unless you knew about it in advance, there's a fair chance that you missed the thing in entirety.
The marketing of the event left a lot to be desired, and was largely left up to the broadcaster in Fox Sports, and via social media through a handful of the participating teams. Both the ARU and the NSWRU / Waratahs Inc were noticeably slack in promoting the games and teams.
Efforts have been made from a national level to rectify this, with marketing resources allocated to the competition this year.  There's an actual television ad (HERE) although I haven't seen it on air as yet. In reality I haven't seen much around the NRC at all. Even social media seems a little quieter than previously.
Let's hope it kicks in soon as the tournament deserves it. Crowd sizes last year were, let's say, encouraging. The Grand Final at Ballymore was a pumping mass of 8,000 or so and the atmosphere was fantastic. Perhaps some of the doubters will be convinced that this is rugby of note, and the very fact it has lasted another year may assist.
Ideally this will result in more people at the grounds experiencing it all first hand. With no more professional rugby to be played in Australia until next year, the NRC fills an obvious whole for the local rugby pundit.
So increased crowds at the games would be great, however the powers that be will also be watching those ratings figures. The weekly Thursday night telecast didn't set the world alight, but reports indicate Fox Sports were reasonably satisfied. Of course, more would be nice. By all reports the games featuring Queensland or New South Wales teams rated the best, which is why they feature in each of this year's Thursday night games. The Shute Shield seems to have gained a bit of momentum from a broadcast perspective, with the Grand Final live on Channel 7.
Let's hope the tide continues to grow and the grassroots rugby public get behind the NRC in force as well.
Can anyone stop Brisbane City going back to back?
Is it possible? Have the reigning champions actually strengthened their squad this year?  Factoring in a lack of likely Wallaby game time by the likes of Quade Cooper, Will Genia, James Horwill and James Hanson, Brisbane will have largely the same core group of champions as last season.
Their inspirational captain Dave McDuling has left these shores for those of his forbearers in South Africa. Whilst Liam Gill will step in as captain, new Reds signing Cadeyrn Neville should prove adequate cover at lock.
Injury has ruled out Jake Schatz and Curtis Browning, which is a double blow, but how about the pick-up of Scott Higginbotham? Unlikely to feature in Michael Cheika's Rugby World Cup plans now, and looking for some rugby prior to moving to Japan, Higgers is back home at Ballymore.
Say what you like about their Super Rugby form, you would expect to see the true class of new Reds signings, James O'Connor and Karmichael Hunt orchestrating the City backline.  It means that this Brisbane team will start the season absolute favourites for the NRC 2015 title.
As far as who and stop them? Well you have to start with the undefeated Minor Premiers of 2014, the Melbourne Rising. They will once again be strong challenges this year as they look for redemption for a disappointing end to their last season. Unfortunately injuries to 2014 stars, SUPER SEFA, Paul Alo-Emile and Nick Stirzaker, will test their depth this season. They will also be eagerly awaiting the RWC squad announcement to see if their key man Sean McMahon remains available to them, unfettered.
2014 finalists, the NSW Country Eagles have recruited shrewdly and could be a show this year. Tom Sexton, David Feao, Tom Staniforth, Beau Robinson, David Horwitz, Jono Lance and Jarome Mckenzie will all feature for the Eagles for the first time this year and promise to provide an exciting boost to their chances.
But if there is one team that can most closely match Brisbane City for firepower, it's the Canberra Vikings.  Our nation's capital boast a squad mixed with Wallaby trialists (Rory Arnold, Christian Lealiifano, Ben Alexander), Super Rugby stars (Ita Vaea, Jarrad Butler, Jordan Smiler, James Dargaville) as well as a handful of new recruits to the Brumbies pathway (Aidan Toua, Blake Enever, Albert Anae).
Put them all together and the Vikings are a formidable outfit.  It suggests that their Round 8 clash with Brisbane City in Canberra on the afternoon of Saturday 10 October should be circled in red ink as a game not to miss this season. ?
Will any of the Sydney teams perform?
There is no denying that the NRC struggled to light the fires in Sydney during its first year. We know some of the established Shute Shield clubs were negative towards it, as were some of the establishment. As stated above, neither the NSWRU nor Waratahs Inc seemed overly interested in the concept either.
Whilst the QRU took control and used it to  bloody players and coaches alike, the New South Wales based clubs were seemingly left to their own devises.
The NSW Country Eagles were a clear success, finishing second on the ladder only to go down to Brisbane City in the semi-final. However the Sydney based clubs, the Sydney Stars, the Greater Sydney Rams and the North Harbour Rays, struggled.
In fact the three Sydney-based teams recorded six wins between them all which was less than Melbourne Rising on its own. For a state with such a strong rugby culture, and such an important breeding ground for the nation's rugby talent, the results are not good enough.
The common theory is that there is at least one too many teams in New South Wales. That seems a fair point, and a quick run through of the squad line-ups would seem to point that way again.  On paper at least none of the three Sydney teams looks like they will be able to threaten the likes of Melbourne, Brisbane, Canberra or NSW Country.
Perhaps the Rays can thrive on the back of a strong Manly season in the Shute Shield with Sam Lane leading the team around from flyhalf. Or perhaps the Rams will be able to unite the force that is Western Sydney and create a wonderful story to cap a tough year out west for rugby.
The Sydney Stars? No one knows what they will do. They finished 2014 stone motherless last with just a solitary win over the Rays late in the season. Once again they'll be made up of mostly Sydney University players with some sort of smattering of Balmain subbies.
Can either Country side build a fan base on the road?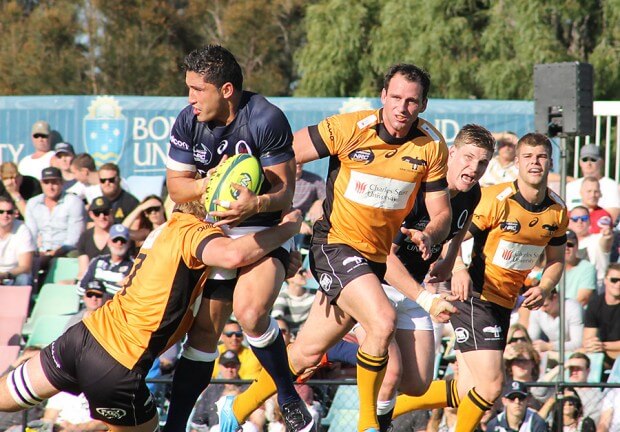 One of the great decisions last year, and this, was with regards the NSW Country and QLD Country teams. Both teams opted to take all of their games on the road in an effort to engage as their respective country areas as possible.
It resulted in NSW Country playing Lismore, Orange, Dubbo and Gosford in addition to their first game being at Coogee Oval, in recognition of their alignment with Randwick and Easts. Queensland Country played their games at Bond University, their major sponsor, on the Gold Coast as well as Townsville. They ended up playing at CBus Stadium on the Gold Coast as a curtain raiser to the Wallaby v Argentina test, and having a TV game at Ballymore, due to broadcast requirements.
The teams are once again on the road this year as the Eagles head to Tamworth, Newcastle and Bathurst after their initial game at Woollahra Oval. Queensland Country will meanwhile again play at Bond Uni, before travelling to Toowoomba (for the annual City v Country game), Rockhampton before wrapping up their preliminary round with a TV game from the Sunshine Coast.
As I said, it is a brilliant decision to take the game to the people and allow some of these regional areas a chance to see some top flight rugby involving some exceptional players. What it does though is limit each team's opportunities to engage with one core group of supporters, whilst also adding to the cost of each home game.
Success will rely on forming strong relationships with the local host unions and relying on them to support the promotional and fan engagement strategies required to reach the desired audience and make the event meaningful. From a financing perspective we can only hope there are funds available, perhaps via corporates, or the ARU or even regional councils, to continue to support this initiative.
How will teams approach it?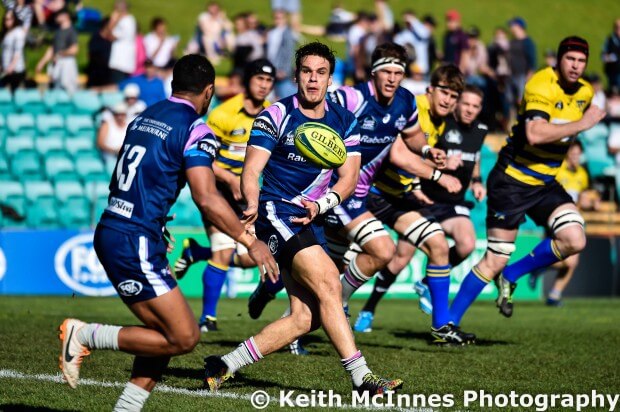 There was a great deal of uncertainty around the NRC when it started last year. The very first game, between Brisbane City and Sydney Stars somewhat set the standards for the early rounds with a loosey goosey type approach. Whether it be because of the change of point scoring or the fact that the tournament wasn't valued, but teams ignored penalty goals to kick for touch and chance their arm at the try.
But as the tournament developed, and certainly within the closing stages as the finals approached, the teams in contention proved determined to win.
So there are two real questions as to how the teams will approach season 2015. The first is whether the focus on all-out attack remains, or whether a more conservative approach to winning takes over.
The second real question is how teams will adjust to the law changes. Last year a lot of planning had to be done very late, as the tournament was almost thrown together at the last minute. This year, everything is a little more established and teams have been able to consider the law changes having seen them in effect last year.
Despite the opportunity to trick things up again this season, the wise decision has been made to give it another year to analyse the outcomes.
So once again we will see the two-point penalty goal and drop goal (even though we didn't see any drop goals at all last year); Scrums will need to be set in 30 seconds; a bit of leniency where a quick tap is taken; and a bonus point of a team winning by three or more tries.
These laws, amongst others, have been designed to encourage attacking play and hopefully result in the ball to remain in play longer. It seemed to work in 2014, but a professional coach isn't worth his pay check if he isn't looking at ways to exploit the laws, so it will be interesting to see who comes up with what unique approaches in 2015.