In 2015 the only way is up for the Sydney Stars
Last Season
The Sydney Stars had a mostly forgettable inaugural season, coming last with 1 draw, and 1 very contentious win. While not setting the world on fire, the 2014 team did expose a couple of young guns, in James Dargerville and Jim Stewart, who are now both contracted SupeRugby players.
New Coach
The biggest change this year is to the Head Coach. With Chris Malone drafted into the Waratahs coaching staff, the reins have been handed to former Waratah and Sydney University winger, Peter Playford. Playford was 2014 Assistant Coach, and has previously held an Assistant coach position with the Sydney University 1st grade team. Given he is still the record holder for most tries in an ITM cup season for the Tasman Makos, the Stars will be hoping some of his finishing skills can be imparted to the 2015 team.  The big question will be how he handles the Stars coaching role while maintaining a full time position as Marketing Manager for Sunshades Eyewear. Hopefully the Stars will at least have the safest retinas of the NRC teams.
The Squad
The Stars finally named their squad this week. They will not be likely to see anything from their allotted Wallabies, with Nick Phipps, Bernard Foley, Israel Folau and Will Skelton sure to be packing their bags for the World Cup, but they still have some very handy players on the roster. Dave Dennis, Pat McCutcheon, and the front row of Waratahs, Jeremy Tilse, Tolu Latu, and Paddy Ryan, will bring some higher level experience to the team.
The big surprise in the squad is former Red/Future Rebel, James Hanson. It seems that the Rising had already locked up their squad, and the Queensland teams had no need for him, so his trip down south will include a short stint in Sydney. We will learn how short this stint is likely to be when Michael Cheika names his Wallaby squad for the Rugby World Cup later this week. Hanson made the initial wallabies Training Squad, but was cut when this was trimmed to 31 players for the Rugby Championships. If Cheika decides to take a 3rd hooker, it would appear Hanson would be that 3rd.
Other players to watch out for this year are Jim Stewart, David Hickey, Henry Clunies-Ross, and Tim Davidson. The wildcard in the squad is halfback Theo Strang, pulled straight from Schoolboy Rugby, and it will be interesting to see how the coaching staff bring him into the team, and whether he gets much of a run at this level.
Fan Favourite Tom Carter is again listed in the Stars team, but last year he seemed to hold more of an assistant coaching position in the team, playing rarely. Will he be used on the field this season, or will this NRC season be used as a transition period into coaching?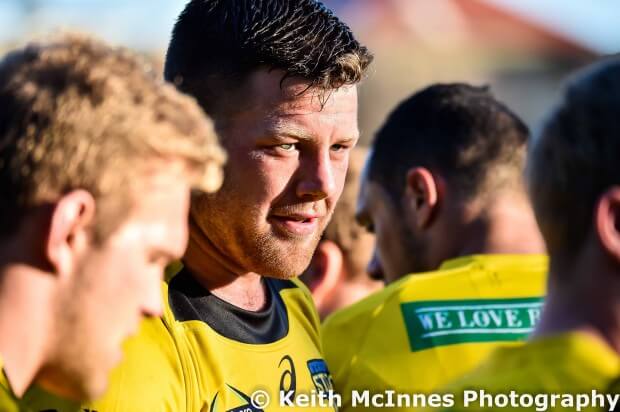 FULL SQUAD including positional WTS members
Forwards: Jeremy Tilse, Matt Sandell, Tolu Latu, Tom Coolican, James Hanson, Tom Robertson, Patrick Ryan, Aldy King, Al Ryan, Andrew Leota, Matt Philip, Rohan O'Regan, Tipiloma Kaveninga, David Dennis, Ofa Finau, David Hickey, Jake Wainwright, Declan Moore, Patrick McCutcheon, Mitchell Whiteley, Will Skelton.
Backs: Jake Gordon, Richard Draper, Angus Roberts, Ben Hughes, Jordan McGregor, Henry Clunies-Ross, John Hale, Tom Carter, Andrew Robinson, Jim Stewart, Harry Jones, Christian Yassmin, Tom Kingston, Guy Porter, Theo Strang, Bernard Foley, Nick Phipps, Israel Folau.
The Draw
The Stars kick off season 2015 away to the North Harbour Rays this Saturday at 3pm, but are at home the following Thursday night against Queensland Country.
The home ground, Leichhardt Oval, is one of the Sydney's best local grounds, and is a great place to watch some Rugby in the sun. I hope to see you out there.