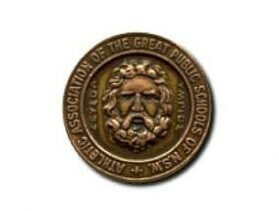 The 2017 NSW GPS competition kicked off on Saturday, after an extended pre-season.
All teams were chomping at the bit to get that all-important first-up win under their belts. Adding even more tension to the occasion, it was the final chance to impress the selectors, with the GPS teams to be announced that evening.
GPS team selections here
By "Short Ball"
Newington won the trial 29 – 20, but Riverview had shown better form towards the end of the pre-season. Would Newington's forward-oriented game plan prevail? Or would the class and speed in the Riverview backline secure them a win?
First half
Riverview kicked off into the northern end. Newington looked strong in the opening phases and it didn't take long for them to score. Angus Bell (1) made a break down the wing before offloading to Saul Lewis (10) for a try in the corner.
Off the restart, Newington secured a scrum penalty and transitioned into Riverview's half of the field, but were unable to capitalise.
Riverview managed to string together phases inside the Newington 22 through the forwards, culminating in Charles Rorke (6) making a break through the Newington line before offloading to Samuel Rigney (5) for the try. Conversion made, Riverview up 7-5.
Riverview then played Newington wide, using their pacey outside backs. The second breakthrough came from a great pass from Angus Bell (13) to Dominic Easy down the wing to score. Conversion again successful, Riverview now up 14-5.
Again off the kick off, Riverview quickly secured possession inside Newington's 22. However, their attack was halted by a knock-on just inches from the Newington try-line.
Newington took advantage of Riverview's mistake, stringing together phases to exit their own 22 and into an attacking position in Riverview's territory.
A penalty against Riverview saw Newington secure a lineout on the five-metre line. From there, Newington used there large tight-five to pick and drive, with Kyle Devine (2) eventually crossing the line. Conversion unsuccessful, Riverview lead 14-10.
With the half-time whistle looming, Riverview secured a turnover, with Dominic Easy soon after making a spectacular line-break to score. Conversion successful.
Half-time score: Riverview 21-10 Newington
Second half
From the outset of the second half, Newington looked rejuvenated, securing possession inside Riverview's 22. Good forwards play saw Newington within stone's throw of the Riverview try-line until one of the most peculiar events occurred in a game of Schoolboy Rugby; three yellow cards in the space of two minutes against Riverview for intentional knock-ons.
It didn't take long for Newington to capitalise on Riverview's poor discipline, eventually scoring off a pick and drive. The try was converted and the score now 21-17 in Riverview's favour.

Riverview didn't seem to be stifled by the fact they were playing three men down, securing a penalty soon after the restart in front of the posts, putting them up 24-17.
Riverview struck again soon after, securing good possession off the kick off and eventually a penalty inside Newington's 22. A good maul off a lineout saw Charlie Rorke score to put Riverview up 31-17 with the conversion.
Riverview again came back strong in attack, using there outside backs to quickly move around the field. Angus Bell (13) made a superb run down the far sideline to add to Riverview's total, the conversion making it 38-17.
The final blow from Riverview came with some solid forwards play in Newington's 22, before finally crossing the line on the last play.
Full-time score: Riverview 43-17 Newington

The Players
Riverview
Dominic Easy (10) – superb in attack.
Angus Bell (13) – speed to burn on the outside.
William Grant (9) – great game vision and decision making.
Newington
Angus Bell (1) – solid ball carrying.
Kyle Devine (2) – tough mongrel around the breakdown.
Saul Lewis (10) – good job to co-ordinate Newington's – at times – shaky backline.
Scoring
Riverview 43 (Rigney, Easy 2, Rorke, Bell, Allsopp tries; Easy 5 Con, Pen) def. Newington 17 (Devine, Kaloterakis, Bell tries; Haldane Con)
---
By "Crackerjack"
A match that reflected the intensity of the occasion for two of this seasons' favourites. Skillful, well-drilled sides, fighting it out for some early ascendancy in the 2017 Championship.
First half
Scots got onto the front foot early, and were first across the stripe in the 3rd minute; skipper Billy Smith (13) crashing through Joeys' goal-line D, reaching out "Inspector Gadget" style. Flyhalf Charlie Savala (10), portentously as it turned out, missed the extras. Scots 5-0
Without being dominant, Scots had the better of the early skirmishes, solidly holding their own in the scrums and upsetting Joeys' usually smooth lineouts.

Savala's hands proved better than his boots, and a bullet to Fred Tricks (14), reaped try-time down in the Joeys' Dad's BBQ corner. Scots 10-0
Joeys made one-out breaks, particularly midfield through locks Benjamin Houston (4) and John Yates (5), and out wide through dynamic young winger Xavier Ryan (11), but Scots cover and backfield defense was up to task.
With a penalty advantage right in front on the last play in H1, the JoeBoys spurned the kicking tee; taking a scrum. Fortune favoured the brave when Triston Reilly (13) crashed through and over, and Jack Quinn (8) added the extras.
Half-time score: Scots 13-7 Joeys
Second Half
The cheap seats had barely settled in after oranges when Scots' Charlie Baker (11) swooped on an ambitiously wide out-pass and hared off down the grandstand touchline to reinstate Scots' margin. Scots 20-7
Attacks were being played out between the 22s; both sides constantly stress-testing the other's D, but Joeys were aiding the enemy with too many dropped balls, sapping momentum and their coaching staff's strength.
Another Scots penalty kick, and under 10" to go, the clock was an issue for the hosts.

Joeys' VC, Dylan Dowling (9) scored an opportunist's five-pointer down the blind, darting from a ruck base and bringing the faithful back into full voice for the comeback. And Scots did try to help with some tired-looking mid-field box-kicking, gifting possession back to the JoeBoys.
A final hurrah for the hosts, well into extra time, when Dowling(9) squirrelled under a pick-'n-driving mountain of bodies. Converted by Quinn (8), but with time up, the prize had gone to the visitors.
Full-time score: Scots 23-19 Joeys
Joeys vs Scots match video, courtesy of "sidesteppa"
The Wrap
Scots will be well pleased with taking the chocolates in this one. The match never quite opened up into a free-flowing spectacle which both teams are well capable of, but that's testament to the toughness of the defensive efforts from both sides.
The Players
Scots
Billy Smith (13) – man-of-the-match performance; played a backrowers game on top of his OC role; rewarded overnight with selection as GPS 1sts starting OC.
Nelson Bours (5) – with Jeremy Williams (4), led in the lineouts, and had some cracking mid-field gallops.
Mitch Smith (1) – played up a level, especially in H1.
Joeys
Dylan Dowling (9) – busy as a flea; yappy as a stray dog. Did everything wanted of a top-flight halfback.
John Yates (5) – some inspirational passages; bowed but never beaten.
Paddy Dalton (7) – was everywhere, including after taking a nasty cork late in H1.
Scoring
Scots 23 (Smith, Tricks, C Baker tries; Savala Con, 2 Pen) def. Joeys 19 (Dowling 2, Reilly tries; Quinn 2 Con)
---
Apologies that there is no report on this match.
Scoring
Kings 59 (Poolman 2, Stewart 2, Papantoniou, Mackenzie-Wood, Williams, Connolly, Gunstone tries; Connolly 7 Con) def. Shore 10 (Rixon, Doyle tries)