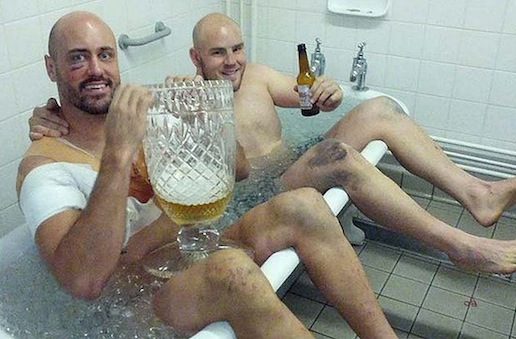 It's the biggie – our 100th PODSLAM!! Big in number, length and height.
Matt Rowley and Scott Allen go over all the games and issues from this week in Super Rugby and the impending British and Irish Lions Tour in this our 100th Aussie Rugby podcast.
Then we talk to podcast favourite NATHAN SHARPE, who fills us in on the bullying nightmare that is joining the FoxSports commentary team….
(His interview starts at 1:37)
In the podcast we talk about mixing it up a bit. Give us your feedback below on how you'd like the podcast to change from here.