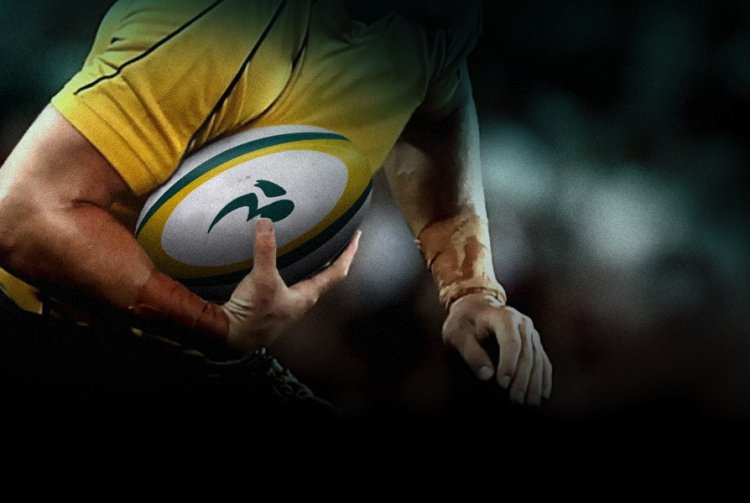 One of the big concerns for the Waratahs and future Wallabies over the off season had been the hobo-ification of Kurtley Beale. A buggered ankle in the S14 final took him out of international contention, and then he followed it up with a busted thumb. This left him with one good hand to shovel in KFC and one good foot to kick the dog as he watched Quade Cooper look like the prodigy in KB's spot on tour.
With Beale suffering from the curse of media overhyping since he was 12, it didn't take long before he'd been written off. So it was great to read the following over the weekend:
But Beale has been trimming down over the past eight weeks, shedding 9kg through a strict training program.

The move meant making major sacrifices over Christmas. While the rest of us were gorging on ham and turkey, washed down with a nice cold beverage, Beale ate salad and fruit.

Five small meals a day, no fast food or soft drink and no booze have enabled Beale to shrink from 101kg to 92kg.

"I've been watching my diet very closely so I didn't blow out over Christmas like I normally would," Beale said.

"I had to. This is a year where I've got to step up, get involved a little bit more and take a bit of a leadership role. I have to be more disciplined and professional.

"I've played one full season of Super 14 now, so it would have been slack of me to just switch off."
With back-up NSW five-eighth Daniel Halangahu mounting a challenge, Beale has responded with extra sessions in the gym, extra kicking practice and new-found discipline.
I say great news because I still think Beale is potentially the best long-term five-eighth candidate we've got going. Gits is more a 12, and while he's super solid in defense, I'm not convinced Barnes has the attacking 'x-factor'. I'll admit Cooper pleasantly surprised me on tour with a few flashes; there are times when being an uber-bogan helps keep a 'clear head'.
But what the Beale detractors ignore is that at 19, and with his game still developing, Beale got a backline to the S14 final and made two tries in it before hobbling off. This ability, and the ability to run the game on the hoof are skills that aren't lost on AntipoDeans, who grabbed Beale specifically after that final. If over the next couple of years, Beale can HTFU on the defence and the kicking and just say no to the Colonel, then I still think he's on track to be our next great 10.